'The Challenge': Da'Vonne Rogers Responds to Zach Nichols' Cruel Tweet to Amanda Garcia: 'You're out of Pocket'
'The Challenge' star Da'Vonne Rogers responded to Zach Nichols' cruel tweet toward Amanda Garcia in an effort to stand up for her friend.
The Challenge stars Amanda Garcia and Jenna Compono have had beef with each other since Season 29, Invasion of the Champions. Amanda stirred the pot again by responding to an MTV tweet highlighting their drama over the years, prompting a response from Jenna and her fiancé, Zach Nichols. Big Brother and The Challenge star Da'Vonne Rogers also jumped in the Twitter fight to call Zach out for his cruel tweet about Amanda.
[SPOILER ALERT: This article contains information from The Challenge 35 Episode 9.]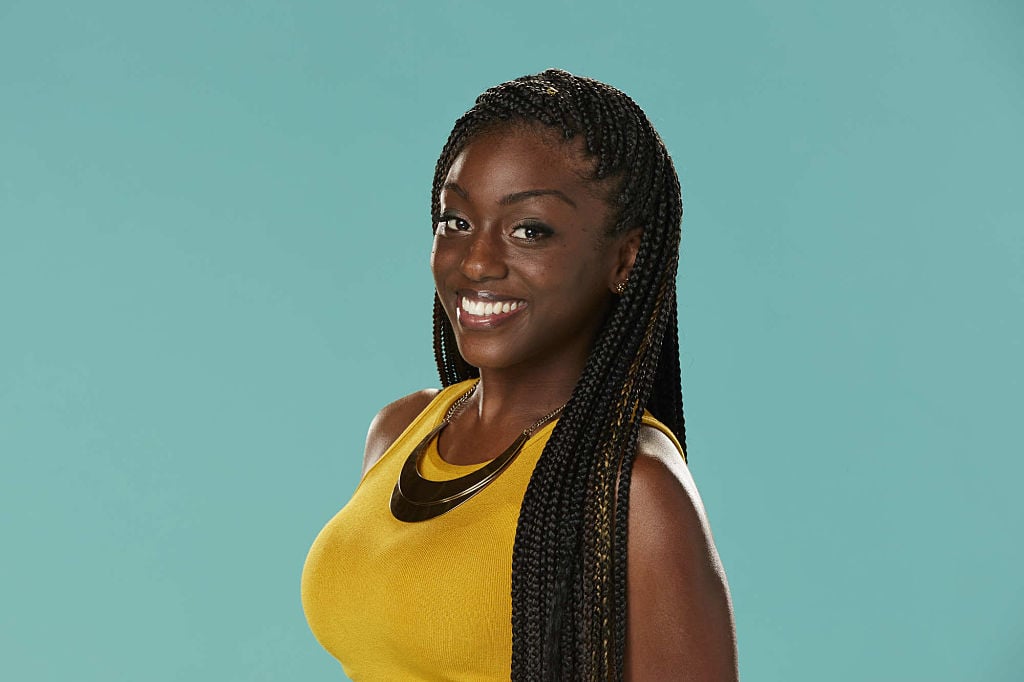 Amanda Garcia reignites old beef with Zach Nichols and Jenna Compono
On May 29, 2020, the official MTV Twitter account for The Challenge uploaded a video showing Amanda Garcia's and Jenna Compono's beef from Invasion of the Champions until the Barbie Beast sent the AYTO? 3 star packing in Dirty 30.
Amanda responded to the video and brought up the rumors of Jenna hooking up with Bruno Bettencourt, upsetting the Real World star. The Colorado-native continued blasting the couple in other tweets as she reminded everyone about the time when Zach downloaded a dating app while with Jenna.
In another tweet, Amanda dragged the one-time Challenge winner by revisiting their journey on Final Reckoning that ended because Zach refused to vote Tony Raines into elimination.
She concluded by claiming he hooked up with Jenna behind his back, which many people think Amanda planned on sharing at the Dirty 30 reunion before Tony proposed. 
Jenna Compono and Zach Nichols responded to Amanda Garcia
Even though Jenna claims she has Amanda blocked, she still noticed the tweets and replied that she didn't understand why her nemesis "can't let the past go."
In a response to a fan, the Real World star explained she's not trying to "bash anyone" but is "tired of sitting back being the bigger person." Therefore, she's "standing up for myself and responding to what people say first."
Jenna's fiancé also responded to Amanda's initial tweet and called her a "rotten, disgusting, vile b***h." Additionally, he told the 27-year-old that she's "going to abandon her child just like yours did to you."
Many followers, including Big Brother and The Challenge star Da'Vonne Rogers, denounced Zach's personal attack on Amanda.
Da'Vonne Rogers responds to Zach Nichols' tweet to Amanda Garcia
The former Challenge competitor and a friend of Amanda's promptly called Zach out for his harsh tweet. She told him the comment was "out of pocket" and said he should have used events from the show to call Amanda out instead of bringing up her family.
Da'Vonne claimed "her child and her mother are off-limits" and questioned why Zach found his comment acceptable. One follower pointed out that Amanda talked about his spouse first, which "could be considered the same thing as talking about a child or mother."
The two-time Big Brother star responded by explaining it's not the same thing because Amanda discussed a situation involving Jenna, who "signed a contract" and "allegedly performed an act that was televised."
On the other hand, she believes Zach hit below the belt by bringing up Amanda's mother and child as they "aren't involved in the show at all." The Challenge 35 airs Wednesdays at 8 p.m. EST on MTV.