'The Challenge': Devin Walker Says Emy Alupei's Performance 'Shaped the Game'
The Challenge newcomer Emy Alupei has competed well throughout Spies, Lies, and Allies, winning a total of four eliminations so far. Following her fourth win, veteran and former teammate Devin Walker commended her impressive performance during an episode of The Challenge: Aftermath, noting she put forth a "series of events" that he felt dramatically altered the game.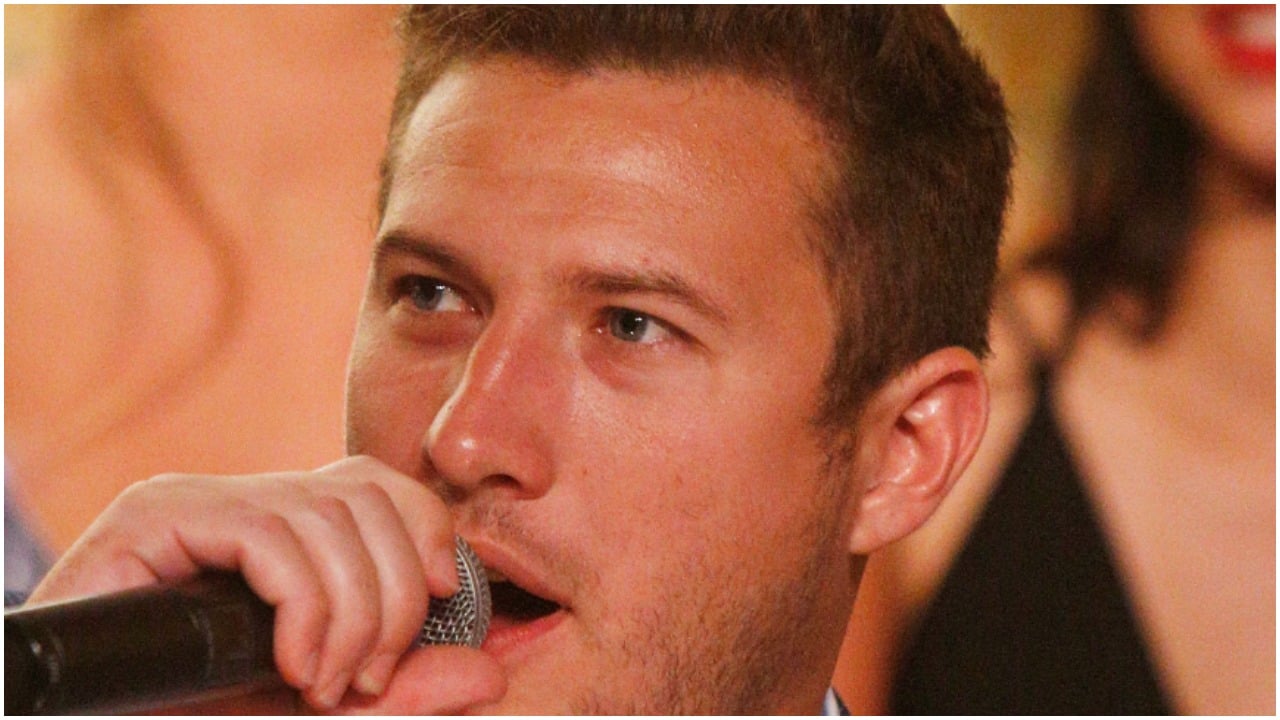 Devin Walker thinks a performance by Emy Alupei 'shaped the game'
Rookie Emy Alupei initially chose another newcomer Corey Lay as her partner, but he quickly found himself into an elimination. He switched teammates leaving Emy partnered with another prospect, Ed Eason.
The two failed to work well together, and they landed in the Lair. They both decided on new teammates and Emy picked veteran Devin Walker.
However, their partnership didn't last long as reigning champ Amber Borzotra quickly stole him. A couple of episodes later, Emy threw herself into elimination and defeated rookie Esther Agunbiade 3-0 in a Hall Brawl.
After her win, she chose her "dream" partner, CT Tamburello, and the duo went on to win the next daily challenge together. During the Dec. 1 episode of The Challenge: Aftermath, Devin considered those "series of events" his favorite moments of the season, noting he felt it "shaped the game in an intense way."
Many cast members and viewers consider Emy 'rookie of the year'
The season incorporated a cell twist only two episodes after Emy and CT teamed up, and they were split up on separate teams.
After Emerald Cell swept the first four daily missions, CT recruited Emy to his cell, hoping to strengthen his squad. She agreed and ultimately threw herself into the Lair, taking rookie Bettina Buchanan's spot on the Sapphire Cell.
The group then won two missions in a row before Emy found herself in her fourth elimination, called in by veteran Big T Fazakerley. The Romanian native pulled out another win, putting her in contention for rookie of the year.
Several cast members, including Tori Deal, Nelson Thomas, and Devin, have referred to her as such, commending her impressive performance as a newcomer.
He recently revealed that Nelson Thomas reportedly tried to 'play' Kyle Christie throughout 'The Challenge 37'
During the Oct. 27 episode of The Challenge: Aftermath, a few cast members gathered to discuss the episode, including the unseen drama.
When talking about an argument that occurred after Kyle Christie stole Nelson Thomas's spot on the Sapphire Cell, Devin claimed he had "tea" about the situation the episode didn't include.
According to the veteran, Nelson approached Devin several times when he had power as part of The Agency, encouraging him to blindside the UK native. The Rivals 3 finalist also said Nelson wanted him to take his shot because he didn't deem Kyle as a trustworthy player.
Therefore, when the two got into their heated exchange, Devin claimed he thought the UK native discovered Nelson's secret plans and approached him about it. The veteran also called out Nelson for trying to "play" Kyle behind his back throughout the season while pretending they were friends. The Challenge 37 airs Wednesdays on MTV.