'The Challenge': Devin Walker Admits He 'Got Fired in a Sense' By MTV Before Getting the Call for 'Double Agents'
Fans of The Challenge: Double Agents have enjoyed the return of "master manipulator" Devin Walker. After a two-year break, Devin is back and better than ever when it comes to his game performance.
Fans are loving his light-hearted approach, and many are saying he's "carrying' the season. But what many don't know is that Devin "got fired in a sense" before getting the call for season 36.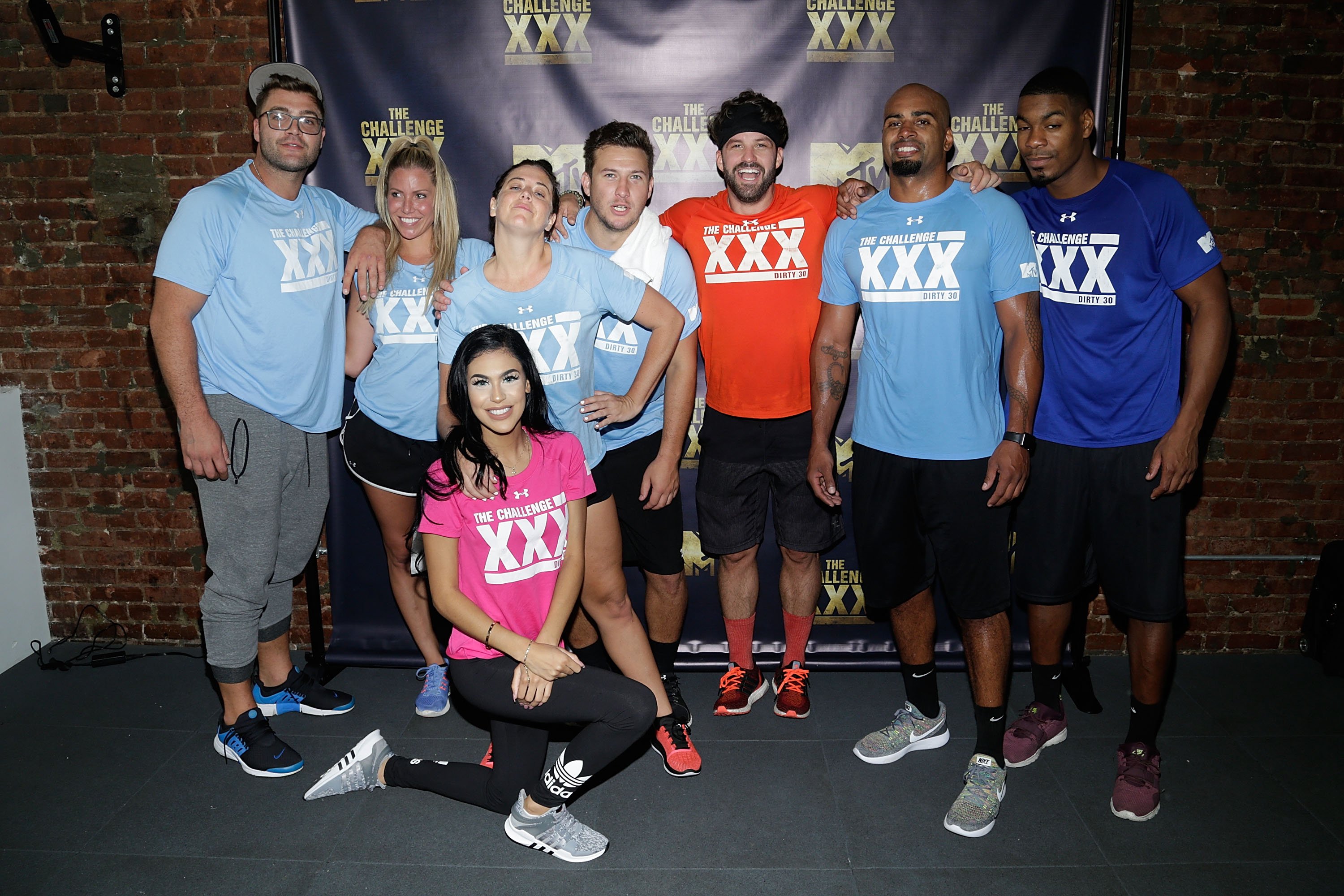 Devin Walker last appeared in 'The Challenge' back in 2018
After making his MTV reality debut back in 2015 on Are You the One?, Devin joined The Challenge for its 28th season, Rivals III. He finished third during his rookie season with partner Cheyenne Floyd.
Devin quickly became a regular face on the competition series. But by the end of the Dirty 30 and Vendettas seasons, fans had turned against him. As Cheat Sheet has previously reported, they didn't like his arrogant attitude. Especially when he eliminated his rival, Johnny "Bananas" Devenanzio.
Then came season 32, Final Reckoning. Devin was on his way to winning the season when he was disqualified, thanks to his partner Cory Wharton. The duo came in as mercenaries. But then Cory body-slammed Tony Raines, and Devin got into it with Bananas. This is what got them both sent home.
At that point, fans were pretty much done with Devin. They found him obnoxious and difficult to root for. This is what Devin refers to as his "fall from grace."
The 'Double Agents' star says he didn't expect to do the show again
After his last appearance on Final Reckoning, Devin admits that he never thought he'd get the opportunity to do The Challenge again. According to Heavy, Devin made this confession three separate times.
First, he said during an appearance on The Buzz that there was something about him that most people didn't know.
"I, first of all, didn't expect really ever to do a Challenge again because a lot of people don't know this but… it wasn't like I decided to take time away from The Challenge," Devin admitted. "I guess I kind of got fired in a sense."
Devin made similar comments to Tori Deal and Aneesa Ferreira on MTV's Official Challenge Podcast. He did a third time on the Challenge Mania podcast.
Devin also admitted that he doesn't really know if it's true that he was actually fired. He says it's possible that he didn't fit the theme of the show. Either way, he says he stopped getting calls until Double Agents.
Devin Walker says he used to take 'The Challenge' for granted
Devin backtracked a bit from his claim that MTV didn't call him. He clarified that he was an alternate but assumed they didn't put him in the main cast because of what happened in Final Reckoning. He says his father had just passed away at the time, and he wasn't in a good head space.
"Don't get me wrong, I was happy to receive that because you look at this show and how many people they have to pick from and to be even considered to be on what I believe to be the greatest reality TV show on planet earth… is awesome," Devin said.
He went on to say that being on the show is "kind of an honor" and he "took that for granted" his first few times on The Challenge. Devin explained that he didn't realize what it was like to be on the outside looking in. Now that he's been on the outside, he's a lot more thankful and it's "good to be back."
The Challenge: Double Agents airs Wednesday nights on MTV.