'The Challenge': Does Leroy Betray Nany? New Episode Promo Suggests So
Season 36 of MTV's The Challenge is quickly galloping to a close, and fans are excited to see some veteran players headed toward the final. On March 10, 2021, fans saw Nany González come from behind and get her gold skull in an elimination round. And the promo for the March 17 episode shows Leroy Garrett, Nany's ally, potentially turning on her.
[SPOILER ALERT: Spoilers ahead for who goes home on The Challenge: Double Agents.]
Who is Leroy Garrett? Has Leroy ever won 'The Challenge'?
Leroy is one of the most beloved players on MTV's The Challenge, but he first got his start on The Real World. He was on the cast for The Real World: Las Vegas back in 2011 along with Nany. Since then, he's been a finalist in numerous seasons of The Challenge, such as Rivals, Battle of the Exes II, Vendettas, and War of the Worlds 2 — but he's never won the game. And it seems Double Agents will be his last hurrah with the series.
"I am 1 million percent retiring," he told E! News. "I'm not coming back. That is not a bad thing, it's time for me to start the next chapter in my life and sadly it won't include The Challenge anymore."

"It's been a long time, it seems like it blew by fast," he added in regards to his time with MTV. "I have so many good memories of the people I have met, the places I have been and to be a part of the network. It truly has been a blessing to have done it for as long as I have."
Does Leroy betray Nany González, his ally on 'Double Agents'?
Now that Leroy's on his alleged final season of MTV's The Challenge, he's not going down without a fight. He destroyed Survivor alum Jay Starrett for his gold skull during Double Agents. And he's been supportive and loyal to his alliance this season and all the other seasons he's played. But it looks like that might have to change.
In the promo for the episode airing on March 17, Kyle is talking to Leroy privately. "I just want you to guarantee me you put me higher than Nany," Kyle says to Leroy. Leroy looks like he thinks about this request.
"Whatever it takes to win, that's what I'm gonna do," Leroy says back. He then tells Kyle, "I'm OK with that."
So does, Leroy betray Nany? It's tough to say. Nany makes it all the way to the final, according to The Challenge fandom page. Unfortunately for Kyle, he gets sent into another elimination and loses to Fessy. But because Fessy and Nanny are currently partnered, this could mean Leroy does throw Nany and Fessy into an elimination round that only Fessy competes in. We'll have to watch to find out.
Does Nany go home on 'The Challenge'?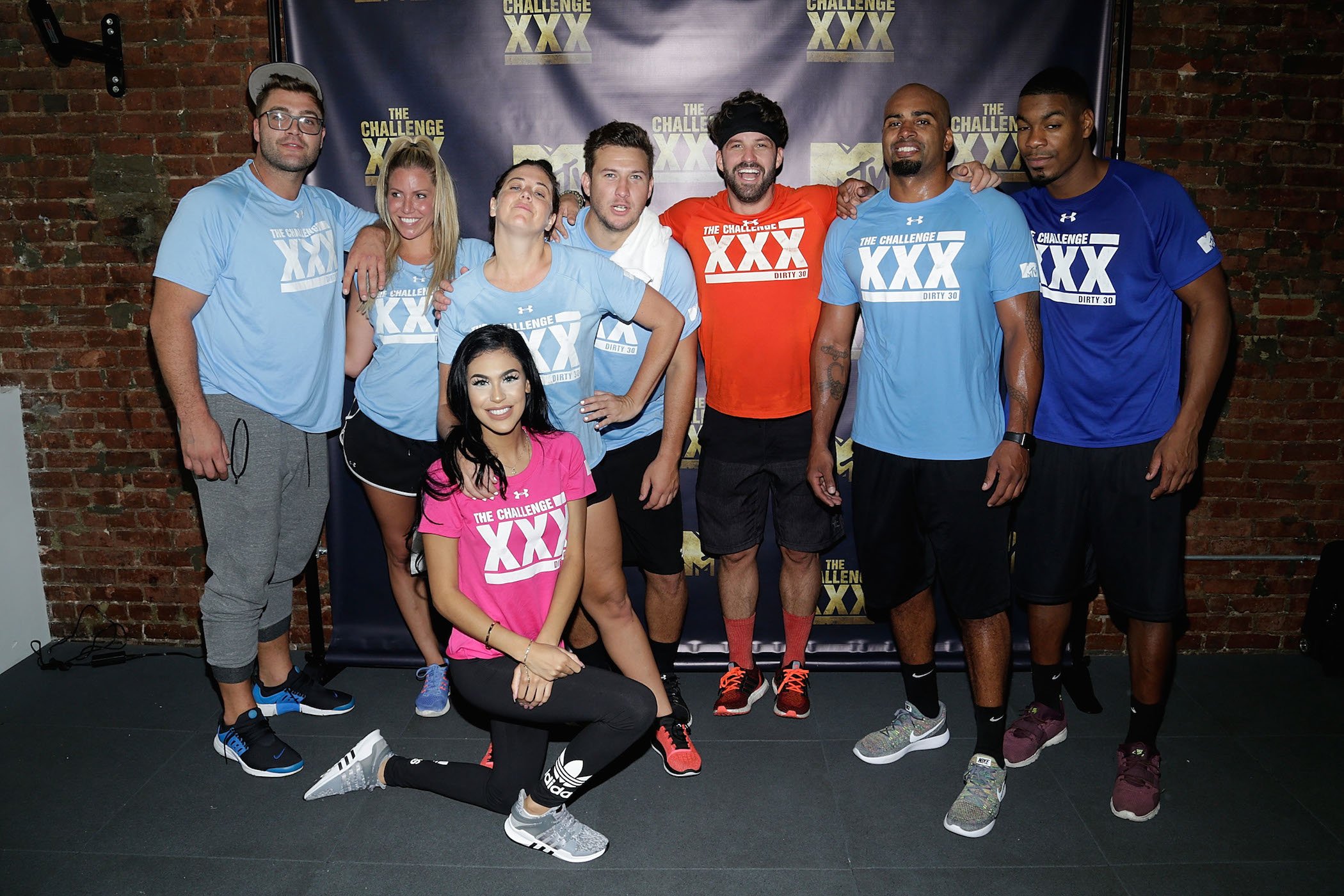 RELATED: 'The Challenge': Does Big T Make it to the Final After Blow Out With CT?
So, is Nany sent packing with no money on MTV's The Challenge? As stated before, she makes it to the final. But she reportedly doesn't win. The fandom page suggests she comes in third place — and she places with Leroy by her side as her partner. Given this info, it's safe to assume all potential beef was put aside so they could cross that finish line together.
While it doesn't look like Nany or Leroy attain first place this season, we're hopeful we'll see them again on the show. Leroy claims he's finished, but perhaps Kam Williams will push him to get back on the horse. As for Nany, she likely has the drive to keep going at it.
The Challenge: Double Agents airs on Wednesdays at 8 p.m. EST via MTV.
Check out Showbiz Cheat Sheet on Facebook!