'The Challenge: Double Agents': Darrell Taylor Reveals He Was In a Secret Alliance the Whole Time
The Challenge: Double Agents has been quite the exciting season so far. Despite being filmed amid the pandemic, season 37 has featured some of the most extreme challenges ever. And it's taken place in some of the most beautiful locations the show has ever seen.
But this season threw in a huge twist when host T.J. Lavin revealed that this season would have secret voting. This has made it extremely difficult to follow the alliances and the politics of the show. But for Challenge vet Darrell Taylor, it made it easy to have a secret alliance the whole time.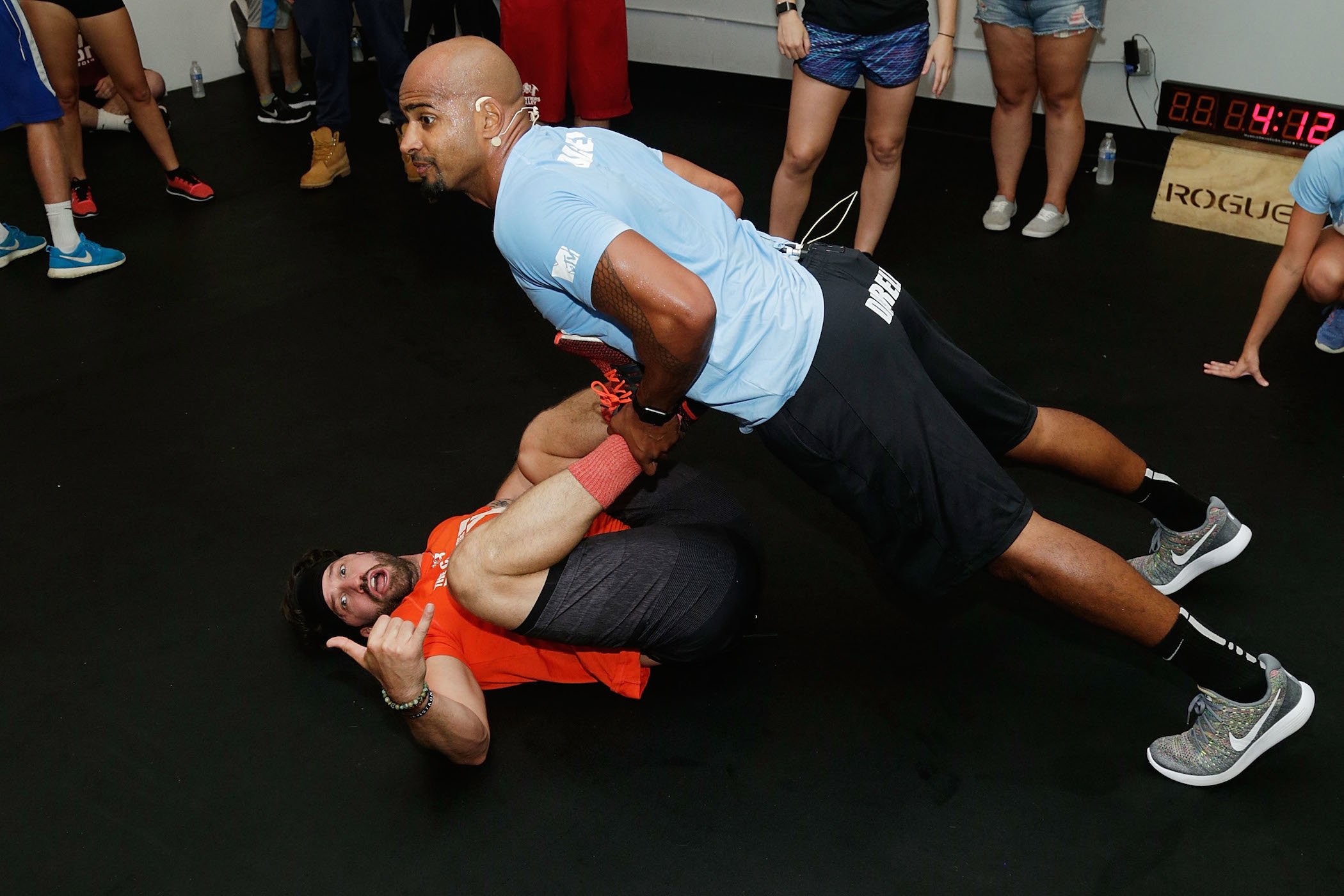 Who is 'Challenge: Double Agents' star Darrell Taylor?
New fans of the MTV reality competition series may not know all there is to know about Darrell Taylor. According to Distractify, he is the oldest male competitor this season. But, he's also got some serious credentials. Darrell won his first four seasons, which means he holds the record for most winning seasons in a row.
The last time Darrell competed on The Challenge was in 2017 during the Dirty 30 season. At the time, he was 40-years-old, and he was eliminated in the very first episode.
"I'm not going to lie, I have PTSD because of what happened last time in Dirty 30," Darell told Entertainment Tonight. "What I was going to do for this one was I wasn't going to drink on the plane, I wasn't going to drink until I finally got my feet settled in the house and I got the concept of the game. That was my No. 1 priority: no drinking until I hear the rules of the game, until TJ has announced what's going on."
Darell says that last time he competed he was "a little too crazy on the plane." And then as soon as he landed there was a challenge right away. This was different from his previous seasons because they usually take two or three days to meet everyone and do cast photos. But for Dirty 30, the very first day was "a purge."
Darrell Taylor has been staying very quiet this season
Going into The Challenge: Double Agents, Darrell says that the only person he really trusted was Leroy Garrett. Darrell explained that he and his wife go to Las Vegas a lot, and he sees Leroy at least twice a year.
Darrell admits that Leroy is "cool with everybody." But he says that Leroy told him he was his number one, so he trusts him.
Still, with the exception of cheering on his partner — Big Brother alum Amber Borzotra — Darrell has stayed very quiet this season. The question is: why?
With Darrell being Leroy's number one, by association Kam Williams won't say his name. However, they are not in an alliance. Darrell has actually had a secret alliance the entire season. And, a new video posted on Instagram reveals exactly who it is.
'The Challenge: Double Agents' star is in a secret alliance with a reality TV staple
In a recent video posted to the @thechallengeoverdose Instagram page, fans can see Darrell talking about how cool he is with reality TV staple Chris "CT" Tamburello. As it turns out, Darrell and CT  have been in an alliance all along.
"It's kind of hard to navigate this game like I said. So, CT, me and him go back from spring breaks to other seasons before. We've helped each other make it to finals before," Darrell said. "But in this house, I'm noticing that people are all watching, so I'm trying to avoid hanging around CT as much as possible, if you know what I mean."
This clip has only surfaced so far on social media. The secret alliance between Darrell and CT hasn't been mentioned – or even hinted at – on the MTV competition so far this season.
Fans will have to wait and see if Darrell and CT can help each make it to the finals when new episodes of The Challenge: Double Agents air Wednesday nights on MTV.