'The Challenge': Drake Sent Aneesa Ferreira an Encouraging Direct Message After Following Her
Rapper Drake sent Aneesa Ferreira an uplifting message after following her on Instagram.
Megastars Drake and Rihanna recently honored a few cast members of The Challenge with a follow on Instagram as they're fans of the show. According to Aneesa Ferreira, rapper Drake also sent her an uplifting direct message.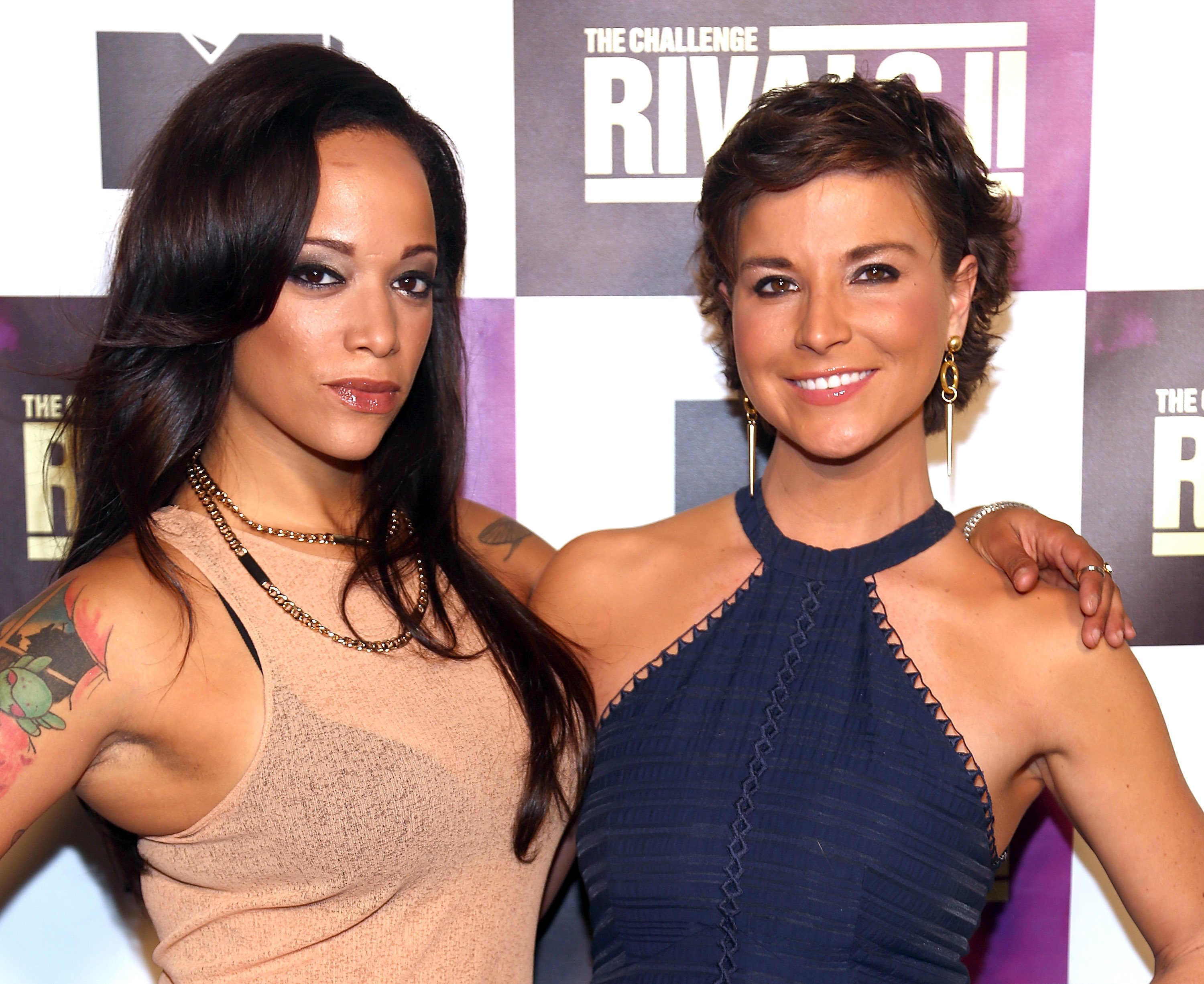 Aneesa Ferreira shares female record for competing in most Challenges
At the age of 20, Pennsylvania native Aneesa Ferreira made her reality television debut on The Real World: Chicago (2002). She then appeared on the competitive spinoff The Challenge as a rookie for Battle of the Sexes (2003) and returned for the sequel, where she didn't do well.
However, in Gauntlet 2 (2006), she finished in the finals, winning a little over $8,000. Aneesa solidified herself as a fierce competitor in The Duel, where she eliminated three people before losing right before the finals, starting a recurring theme.
She proved herself again in The Duel 2 by eliminating several competitors and finishing third, earning $15,000. The veteran has returned eight more times but has yet to reach a final again.
By competing in over 14 seasons, she ties the record with Cara Maria Sorbello for the most Challenges competed in by a female but also holds the record for most appearances without a win.
Artists Drake and Rihanna followed a few Challengers on Instagram
As the 36th season aired, artists Drake and Rihanna began honoring select cast members with a follow on Instagram. According to three-time competitor Josh Martinez who ran into the pop star, she and her boyfriend, rapper A$AP Rocky are fans of the show.
Additionally, he noted she wanted to join their Big Brother alliance and wouldn't mind competing on the show. She already followed Kaycee Clark after her Big Brother 20 victory and recently began following Kam Williams and Josh, who both shared the news with their followers.
Drake also hit the follow on Cory Wharton, who thanked his "idol" in an Instagram Story as well as Aneesa. The veteran posted a screenshot of the following to her social media and claimed she didn't care that her co-stars didn't appreciate her because Drake "f***ed" with her.
The Challenge's official Twitter account caught wind of the follows and edited its bio to call themselves "a part-time Rihanna stan." It also changed its username to "Bad Gal TJ," a play off the "Kiss It Better" singer's "Bad Gal RiRi."
Aneesa shared a direct message from Drake
Following the Mar. 24 episode, Aneesa sat down with Tori Deal for another episode of The Official Challenge Podcast. The two began talking about her celebrity following, and Aneesa shared the story of how she found out "Champagne Papi" noticed her.
According to the veteran, she contemplated posting the follow but did so because several male cast members spoke negatively about her. After she posted it, she noted he "liked" it and then sent her a direct message.
Reading it from her phone, Aneesa said he told her he "loves watching" her and the show. Additionally, the rapper acknowledged the others as "sleeping" on her, but he knows she's a "beast."
The 14-time competitor noted she responded by telling him that his message "made my night" and encouraged him to "wait until next season." Shortly following her time on season 36, Aneesa appeared on the OG spinoff, The Challenge: All-Stars, which premieres Apr. 1 on streaming service Paramount+.