'The Challenge': 8 Surprising Rules the Contestants Must Follow
The Challenge has featured hundreds of contestants during its more than two decades on MTV. At first, all of the competitors had to be vets of The Real World or Road Rules. But over time, they started adding contestants from other reality shows like Survivor and Are You The One?.
But once they join the cast, what does it take for a contestant to compete on the show and take home the $1 million prize? As it turns out, they have to follow a lot of rules. Here are eight surprising rules that contests on The Challenge must follow.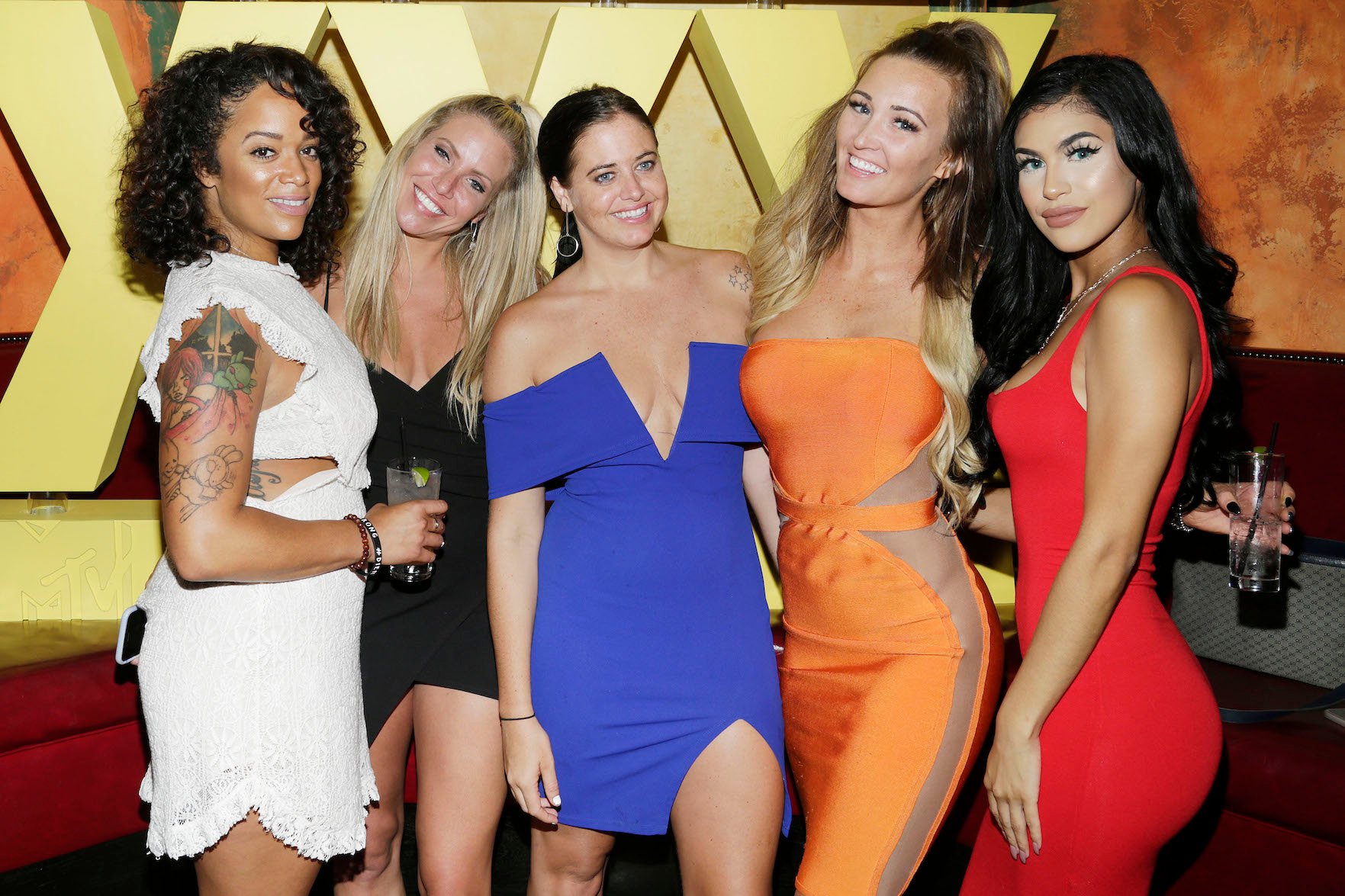 8. 'The Challenge' contestants are allowed to communicate with friends and family
Producers keep communication with the outside world extremely limited during filming. However, they do allow the contestants to keep in touch with friends and family. According to Cosmopolitan, each contestant is allowed two 10-minute phone calls every week. But, the calls are monitored to make sure no one is leaking any info.
"The cast understands that [leaking spoilers] only hurts them because if the ratings go down, the show potentially won't come back," co-creator Jonathan Murray told Rolling Stone. "But we do have fines and penalties that come into effect if they release information. And we have serious talks about it."
7. The contestants can't leave
A season can take anywhere between six to eight weeks to film, and that's before they make it to the final. While they are competing, contestants are not allowed to leave The Challenge house property. Chris "CT" Tamburello told Rolling Stone that there's "very little escape."
6. The contestants get paid, even if they don't take home the prize money
Recent seasons of The Challenge have seen contestants competing for a share of a $1 million prize. But even if they don't make it to the finals and win some cash, the contestants still get paid.
Newbies are at the bottom of the scale at $1,000 per week, as long as they are competing. The average weekly rate for lesser-known vets is around $3K to $5K. But elite players like CT and Bananas can take home as much as $80K per episode.
5. Contraband is not allowed in 'The Challenge' house
Before filming begins, production will give the contestants a list of items that are considered contraband. They are then searched before they are allowed to enter the house. Prohibited items include radios, books, and TVs.
Johnny "Bananas" Devenanzio told Us Weekly that things like workout supplements must be factory-sealed because people have been caught hiding contraband in protein containers. If you dare to bring a cell phone, that will result in a $25,000 fine.
"They literally try to hide phones in everything," Julie Pizzi, president of entertainment and development for Bunim/Murray Productions, told E! News. "Like, they'll cut the side of a jacket and put a phone in there. It's very funny."
4. Production has to know 'what's in everything'
The Challenge is a physical sport, and the athletes who are competing are in good shape. They have access to a gym so that they can train and stay fit during filming. But trying to get an advantage with a substance that production isn't familiar with is a no-no.
"We have to know what's in everything," Julie Pizzi told E! News. "So if they have protein pills, if we don't know what it is, we won't let them take it in the house. We basically take almost everything unless it's a very familiar brand."
3. Food is provided, the alcohol is not
Because they often film in remote locations — and because of the competition's secrecy — production covers all of the cast's meals. Sometimes, everything will be catered by a local company. However, if the contestants want to drink when they go out to the bar, they have to pay for the alcohol themselves.
Drinking is actually pretty controlled on The Challenge (though, it depends who you ask — different people have different feelings about the drinking that happens on the show). The contestants are allowed beer, wine, and vodka. And, the producers dye all of the clear liquor blue so the contestants can't sneak it into the house in water bottles.
2. Showing up drunk will probably get you kicked off
Producers of The Challenge have fines and penalties in place for anyone who shows up to a competition drunk.
"You'll probably get kicked off the show because that's a liability. We do these crazy stunts where we're hanging above a tall building on harnesses. You can't be doing that if you're drunk," C.T. told Rolling Stone.
1. The daily competitions on 'The Challenge' are a surprise
The contestants can't prepare for the daily competitions because they aren't told about them ahead of time. It may be their intelligence, strength, or endurance that is tested, but they won't know until they get there.
"You know it's going to be long and grueling, but you don't know what it's going to be and you have minutes to try and figure it out," Derrick Kosinski told Us Weekly.
Bananas noted that while filming those daily challenges, it's easy to tell who is serious about competing and who's not. He says it's easy to spot the contestants who want that $1 million prize and those who "are there strictly for camera time."