'The Challenge': Emanuel Claims Ashley Got Disqualified for 'Many Reasons' and Ridiculed His English
'The Challenge' rookie Emanuel Neagu claims Ashley got disqualified for 'many reasons' and ridiculed his English.
Two-time champ Ashley Mitchell was disqualified from The Challenge 37 for breaching the rules. While her exact indiscretion is unclear, various cast members confirmed she behaved inappropriately during an argument with Josh Martinez. Following the episode, rookie Emanuel Neagu claimed the former winner got deactivated for "many reasons" and accused her of ridiculing his English when he attempted to stand up for Josh.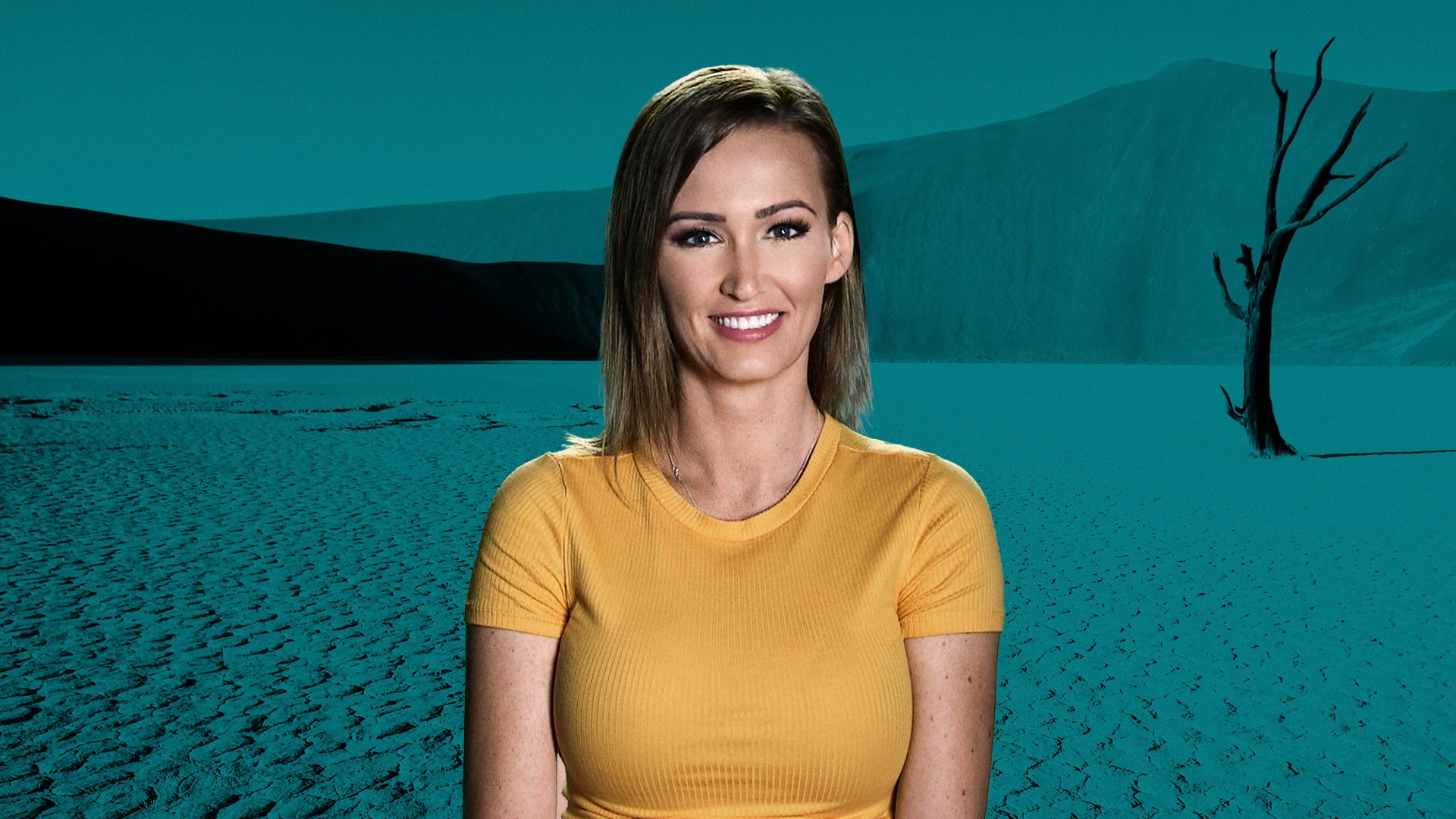 Ashley Mitchell was disqualified from 'The Challenge 37' after a verbal argument with Josh Martinez
Fresh off an early elimination last season, two-time champ Ashley Mitchell returned for Spies, Lies, and Allies for another shot at the title.
Partnered initially with UK rookie Hughie Maughan, they ended up not working well together, and he switched, with her encouragement, when he had the chance.
After teaming up with a couple of different partners, Ashley selected a spot on the promising cell, Sapphire. She then won her first elimination in a couple of seasons and seemed set to make the finals, her first since War of the Worlds 2.
However, host T.J. Lavin announced she broke show rules, resulting in her immediate deactivation from the game. While she didn't detail what happened, other cast members have confirmed she behaved inappropriately during a verbal altercation with Josh Martinez.
Emanuel Neagu says she was disqualified for 'many reasons'
Several players spoke out after her disqualification, especially as many viewers began blaming Josh for her removal. Rookie Emanuel Neagu, who developed a friendship with the veteran throughout the season, defended Josh in a lengthy Instagram Story post.
He explained he witnessed the verbal altercation and claimed he attempted to stand up for the veteran. Calling Josh "the victim," he accused Amanda Garcia of laughing at the situation.
Emanuel also claimed the show removed Ashley "for many reasons" but believes "that day she simply exploded." Additionally, the rookie accused the two-time champ of taking aim at him when he attempted to defend Josh.
Finally, the rookie claimed Ashley ridiculed him for his English as he's a native Spanish speaker when he intervened and tried to tell her they thought she crossed the line. Emanuel ended his caption by calling out viewers for not being sensitive about the situation. 
He and other cast members defended Josh following the episode
Other contestants addressed the incident after the episode aired on various social media platforms and called out viewers for blaming Josh. Veteran Tori Deal said he's the "victim," not the "instigator" in that specific argument and noted he didn't cause Ashley's deactivation.
Additionally, she asked the viewers who are "slamming" the veteran to leave him alone. Rivals 3 finalist Devin Walker also spoke out about the situation, noting that none of Ashley's friends in the house during The Challenge 37 have defended her.
He also stated that no one "had anything to do with the repercussions of her [Ashley's] hurtful, ignorant, and misguided actions." Following the cast members' comments, Ashley defended her character in a lengthy Twitter thread. She claimed she wouldn't double down on her actions and hasn't asked "for sympathy."
Additionally, the two-time champ insisted she hadn't named anyone as "bullies" and believes her "actual self and heart are not the narrative the gang is trying to portray." Finally, she noted she didn't "expect" her friends to stand up for her, although she "stood up for others' gross actions." The Challenge 37 airs Wednesdays at 8/7 Central on MTV.