'The Challenge' Fans Are Begging Paulie Calafiore to Leave Cara Maria Sorbello Behind Next Season
Paulie Calafiore from 'The Challenge' posted to Instagram about making a comeback, and fans want him to leave Cara Maria Sorbello behind.
MTV's The Challenge has graced our televisions for over two decades, and it's still going strong. While many of the older competitors have faded into distant memory, a few are still going strong. On Season 34, War of the Worlds 2, we saw returning champ Cara Maria Sorbello go for the big money once again, and her boyfriend, Paulie Calafiore, also attempted to pull out a win.
Those who watched Season 34 know Calafiore and Sorbello's team fell apart completely during the final. Now, Calafiore is talking about making a major comeback on Instagram — and his followers are begging him to leave Sorbello behind in the future. Here's what they're saying.
Paulie Calafiore had a devastating loss on 'The Challenge: War of the Worlds 2'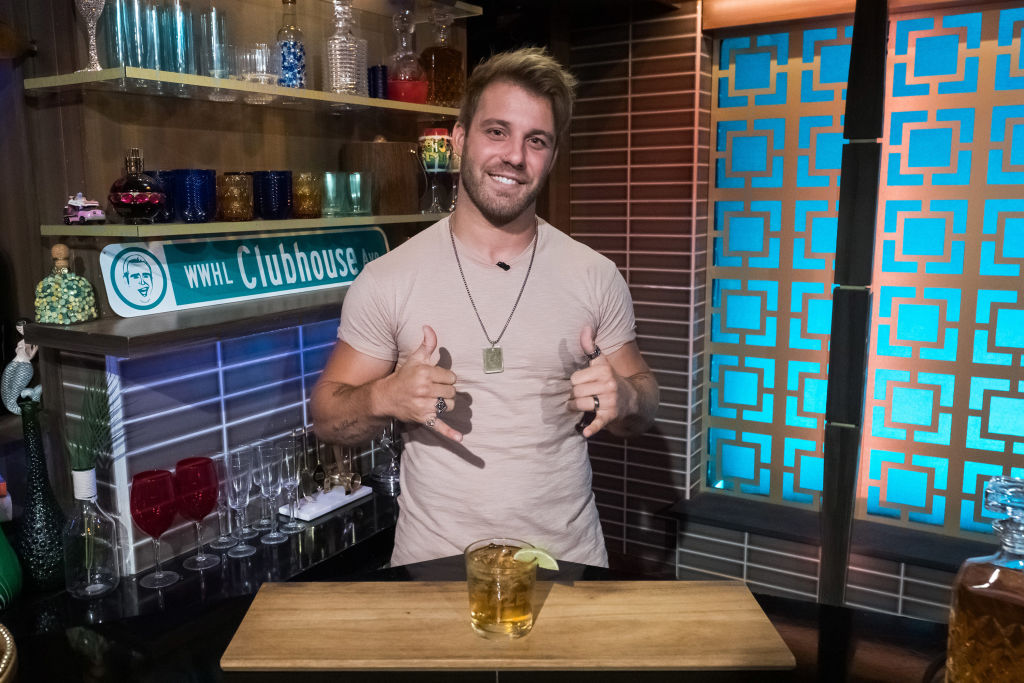 War of the Worlds 2 featured both Sorbello and Calafiore working on the U.S. team against the U.K team for a chance at splitting $1 million. From the beginning of the season, the duo appeared to have it in the bag. Sorbello is known for winning several Challenges and Calafiore proved to be solid in eliminations and with his social gameplay. Unfortunately, when the time came for Calafiore and Sorbello to run the final with the remainder of their team, they totally fell flat.
Calafiore gassed out early on in the final after helping to carry a wood gurney and multiple 20-pound sandbags, and this set up him up for failure immediately.
"I miscalculated in terms of my preparation," he told PeopleTV. Calafiore then went on to say that he thought there'd be more swimming and running in the final instead of carrying weight. "It wasn't the fact that I was gassing out, it was the fact that I had no vision, my kidneys were shutting down, and at that point my brain switched from finishing to life or death situation."
Cara Maria Sorbello noted she's taking time away from the show
Sorbello and Calafiore came close to taking home the win, but they couldn't get it done. And fans also bashed both of them for making bad strategic moves throughout the season. It seems Sorbello received even more hate for her attitude and poor sportsmanship throughout the season, too.
Since Sorbello and Calafiore were touted as the villains, Sorbello noted she's taking some time away from The Challenge for some personal peace.
"You can't put a price tag on happiness. For so long, I was, like, you know the money is so good. I can't say no. I needed a little break for my own sanity and my own happiness, just finding what makes me me again and get my light back," Us Weekly reports Sorbello told the Watch With Us podcast.
Calafiore's fans think he should leave Sorbello behind
Calafiore is still hungry for a Challenge win, and we're not convinced he'll be taking some time off from the show at the same time Sorbello is. Sorbello touched on this during her interview with the Watch With Us podcast, too.
"Having an alliance is very important. But I would happily stay home, work on everything at home and cheer him on," she said.
Calafiore posted a set of photos from Season 34 and included a caption about making a comeback, too. He wrote, "I will continue to learn from any mistakes I've made and continue to grow as a competitor. The comeback is always greater than the setback…. and the comeback is coming." As for Calafiore's fans, they took to Instagram to tell him that they think he should leave Sorbello behind and go for the win solo.
"I actually really like you as a competitor, I just can't stand your girlfriend," one follower commented on the post.
"Now it's time to let go of the baggage (Cara)," another wrote.
"Get rid of Cara, and you'll be golden! I think she brings you down!" yet another added.
We'll have to wait and see what future Challenges hold to see if Calafiore and Sorbello compete together again in the future.
Check out Showbiz Cheat Sheet on Facebook!