'The Challenge': Fans Are Slamming Jordan Wiseley for His Past Racist Remarks on 'The Real World'
It's hard to keep up with everything that goes on on reality TV. So far, on The Challenge: Total Madness, we've seen some seriously uncomfortable incidences go down that show severe sexism. And while men taunting women has long been a problem on the MTV show, we can't forget that some of the current castmembers also have a history of racist remarks.
Jordan Wiseley is a competitor fans love to hate. He's won three Challenge seasons and competed on Total Madness alongside his fiancée, Tori Deal. But his past is coming back to haunt him after he posted a blackout image to his Instagram. Back when Wiseley was on The Real World: Portland, he seemed to make racist gestures and remarks that were completely inappropriate.
Jordan Wiseley got into an altercation with Nia Moore on 'The Real World: Portland'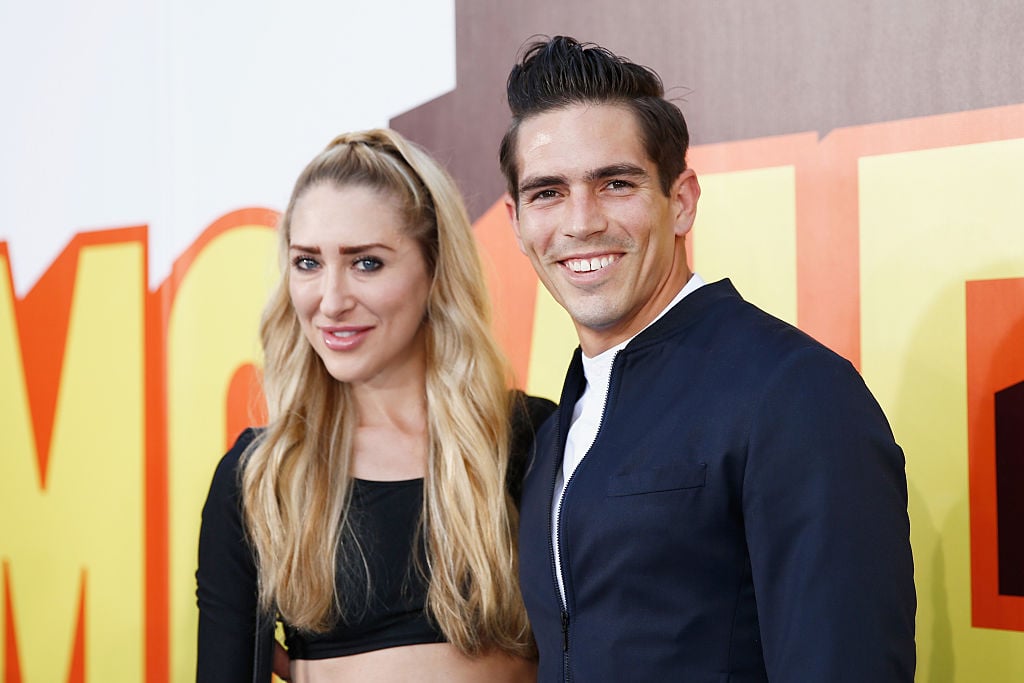 RELATED: 'The Challenge': Fans Think Tori Deal Is 'Insecure' in Her Relationship and Fears Jordan Wiseley Will Leave Her
Wiseley and fellow Real World contestant Nia Moore didn't get along in the house. One night, this resulted in a seriously bizarre confrontation that involved Wiseley spitting cereal at Moore. While the fight appeared to be somewhat playful at first, it quickly took a turn. The two started to get physical, and Wiseley eventually pinned Moore to his bed. This then led to an even worse confrontation in which Wiseley followed Moore back to her room and refused to leave.
While Moore was yelling at Wiseley to leave her alone, Wiseley then made monkey gestures with his body language. According to Today, he also called her a racial slur.
Fans have wondered why production didn't step in to stop what was happening or send Wiseley home for the instance. Executive producer and co-creator Jon Murray told Today, "The Real World is about young people dealing with their own issues and hopefully figuring out ways to solve them on their own. But I could see us stepping in if somebody was purposely trying to use racist words to provoke a violent response."
He didn't appear to show remorse for his actions
The incident in question happened nearly a decade ago, and Wiseley hasn't made too many public statements about it. Then, in 2019, he seemed to reference the incident (or something similar) via Twitter.
"We have the internet. You want to know what I've ACTUALLY said? look it up for yourself. Don't take some keyboard warriors' disgruntled word for it. And thank @mtv for the aftershows that address everything #dontbesheep," he tweeted.
His fans still asked him to take accountability, though.
"Or they can just look at the videos on Twitter of what you said and did to Nia," a Twitter user commented back. "She wasn't innocent. But you went too far using the n-word."
"She may have been nasty but he followed her around and threatened her repeatedly when she asked him to stop," another wrote. "He bit her, spit on her, then called her the n-word and acted like a monkey. Regardless of what Nia has done, in this instance, he assaulted her and is a racist."
Fans are now slamming him on Instagram for his past
To stand in solidarity with the "Black Lives Matter" movement, Wiseley posted a blackout image to his Instagram. But fans can't forget how he treated Moore in the past.
One follower commented, "can you address your racist past (that was all on tv) before you show any ounce of forced support that tori probably made you do?"
Another wrote, "someone roll the tapes of him talking about nia to his family on his real world season."
Others stated that Wiseley already apologized and he and Moore made up. "Even so, after that whole incident he apologized for his actions, they made up, and he's tried to better himself as a person," another noted.
We're not sure if Wiseley will reference his past now that it's been pointed out by fans. But we're hoping he's since improved and will continue to promote the "Black Lives Matter" movement.
Check out Showbiz Cheat Sheet on Facebook!