'The Challenge' Fans Are Surprised Jenna Compono Is Engaged to Zach Nichols After All He Put Her Through
MTV's The Challenge is full of drama and surprises with each season, and fans certainly have their favorites. While plenty of newbies from other reality shows try their hand at winning The Challenge through wits, alliances, and physical feats, it's the veteran players who fans are typically invested in. And the relationship between Zach Nichols and Jenna Compono is often discussed.
Nichols and Compono seem stronger than ever now, and the two are even engaged. But it wasn't always this way. Some fans may remember when Nichols seemingly cheated on Compono, and their relationship seemed destined for failure. And now that they're engaged, some fans are still dragging Compono for allowing Nichols back into her life permanently.
Zach Nichols and Jenna Compono have had a complicated relationship through the years
Relationships are often full of complicated emotions, and many fans really felt for Compono during her rough times with Nichols. People reminds us the two met on Battle of the Exes 2 back in 2014, and they then sustained a relationship until 2016. And it was during Rivals III when Compono seemed stunned during a phone call with Nichols when he called her a different name.
On Rivals III, Compono talked to the cameras about her relationship with Nichols, as it seemed a bit off. She used a phone call to give him a ring while he was at home, YourTango reminds us. And when he answered the phone, he called her by the name "Brooke" instead of "Jenna."
Compono later gave Nichols an additional phone call, and Nichols appeared completely uninterested in what she had to say.
"I have no idea where we stand, my head's all over the place. I want to know what's going on," Compono told the cameras. And it was later revealed that Nichols blocked Compono's number after their conversations.
The two are now engaged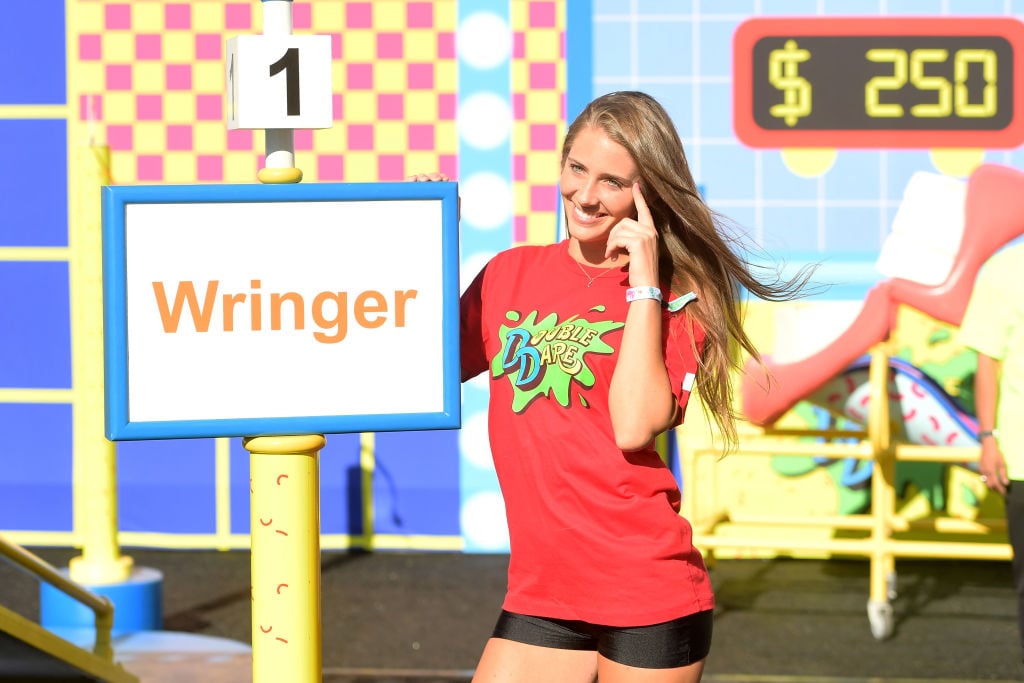 Despite their rocky past, Nichols and Compono managed to make their relationship work. And it seems Nichols has fully turned things around, as later seasons of The Challenge show him very happy and grateful for Compono's companionship.
"She had every right to be mad at me," People reports Nichols said during the War of the World reunion in 2019 after another mishap occurred during the season. "I'm just not good in those situations… I embarrassed her, and I love her. I've been sick about it, and we've worked through it and I'm really lucky that she chose to stay with me."
By the end of 2019, Nichols got down on one knee, though. E! News reports he proposed when he and Compono visited the Rockefeller Center Christmas tree, which is where they had one of their first dates.
"We went to see the tree every year since we met and a lot of memories have happened in New York City," Compono told E! News. "I was so surprised and it was so sincere and sweet. I couldn't be happier."
'Challenge' fans are wary of Nichols after his cheating scandal
Nichols and Compono seem happier than ever, but some fans are reluctant to forgive Nichols for his wrongdoings of the past.
One follower commented on Compono's Instagram post of her and Nichols from March 2019, "you're the type of girl who sees all the red flags & will still stay with a horrible person. you're such a good person and i'm sad you do this to yourself."
Another added, "I can't believe someone as NICE as you would date someone as nasty as Zach I used to like him till I discovered how fake and nasty he is in the new challenge gross."
"You can do so much better. As a viewer for many seasons, this man isn't for you," yet another wrote. "He's with you cause he knows he can treat you the way he wants and you won't leave. You deserve so much more."
We're hoping the haters are wrong about Nichols, as we want their love to last. Only time will tell!
Check out Showbiz Cheat Sheet on Facebook!