'The Challenge' Fans Petition for Devyn Simone to Host the 'All-Stars' Reunion
The Challenge star Devyn Simone currently hosts the official aftershow for season 36 but reportedly didn't host the reunion. Additionally, the New York-based matchmaker and dating coach claimed she rejected the offer to return for the OG series, All-Stars. Therefore, fans noted they would want to see the former competitor as the host of the spinoff reunion. Simone encouraged her followers to sign a petition to urge MTV to give her hosting duties for the All-Stars reunion.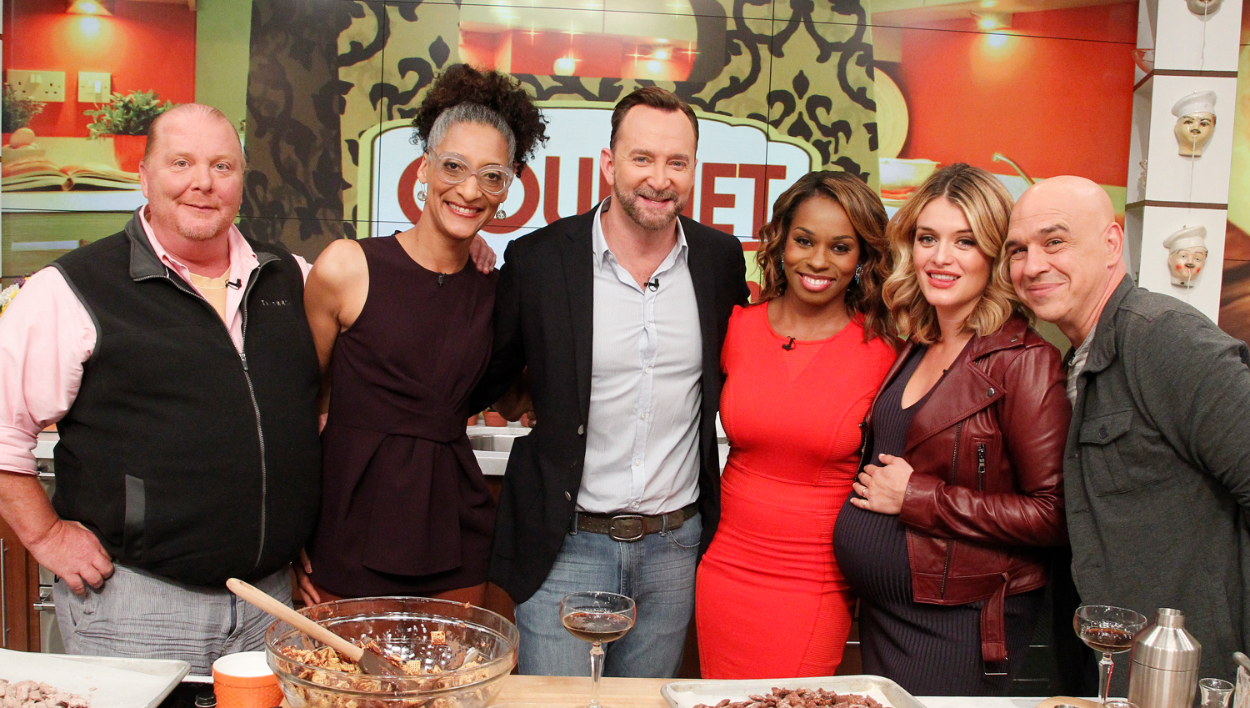 Devyn Simone currently hosts 'The Challenge 36' aftershow
Former Miss Missouri Devyn Simone first appeared on MTV's The Real World: Brooklyn (2009) and then competed on spinoff The Challenge alongside a few of her roommates.
Her team placed third, and she went home with her $10,000 share. The self-described "girly girl" returned two years later for Free Agents, where she clocked another third place finish, this time winning $15,000.
After making several guest appearances on talk shows The Chew, Wendy Williams Show, and Good Morning America and serving as co-executive producer and co-host of TLC dating series Love at First Swipe (2016), she returned to The Challenge as a host of its official aftershow.
Following every episode, the two-time finalist breaks everything down with a few of the competitors.
Simone reportedly turned down the invitation for 'The Challenge: All-Stars'
Two-time champ Mark Long's idea of competing in a season featuring all old school players materialized when he began taking meetings with the production company behind The Challenge.
Ultimately, it resulted in the series's greenlight, including at least 20 OG competitors that fans haven't watched compete in years, such as Trishelle Cannatella and Nehemiah Clark.
The spinoff is slated to premiere on streaming service Paramount+ on Apr. 1, 2021. When a follower wondered why Simone didn't return as well, she claimed the producers did reach out to her and invited her back.
However, after much deliberation, the New York-based dating coach revealed that she turned the offer down in a tweet.
Fans petition for Simone to host 'All-Stars' reunion
While MTV hasn't officially announced anything yet, rumor has it that last season's host, former NFL player Vernon Davis, returned to host Double Agents' reunion as well.
The All-Stars reunion has yet to film, and the network seemingly hasn't tapped a host yet. Therefore, Simone shot her shot on social media. A follower responded to a clip of the aftershow, noting they would like the former pageant queen to host the reunion.
Simone quote tweeted it and said she believes the network will listen if they petitioned for it. As a result, someone made a change.org petition for MTV to allow the Free Agents star to host the reunion because she's a fan-favorite who's loved for her "comedic commentary, witty humor, and fantastic skills to connect with the audience."
As of publication, the petition has reached a little over 2,800 signatures out of its goal of 5,000. The Challenge 36 airs Wednesdays at 8/7 Central on MTV.