'The Challenge': Fans Think Wes Bergmann Looks More 'Jacked' Than Ever Ahead of Season 36
The Challenge: Total Madness has come to an end, and Johnny "Bananas" Devenanzio took home his seventh win for the guys. Wes Bergmann, another infamous competitor, teamed up with Devenanzio for the first time during Total Madness. While Bergmann didn't come out on top and slay the competition as planned, it's clear he's already prepping to win for season 36.
Here's what fans are saying about Bergmann's "jacked" new physique he keeps posting about on Instagram.
Wes Bergmann is prepping for season 36 of 'The Challenge'
RELATED: 'The Challenge': Wes Bergmann Said He's Currently Cheating to Give Himself an Advantage Next Season
Season 36 of The Challenge has officially been announced. While we have yet to see who will be cast for the show, fans are excited to see which favorites were selected by production to have another go at the big money. And those who know Bergmann know it's unlikely he'll give up an opportunity to get back on the small screen and make it to another final.
It looks like Bergmann is already doing a ton of prep work for season 36, too. He posted a video to Instagram and Twitter showing all the weighted pull-ups he's currently doing to get in top physical shape. And he also posted to Instagram about how he's "cheating" by getting a regenerative cell treatment that allegedly will help him with muscle recovery.
"This is NAD treatment. It regenerates my cells so I can lift more weight," he explained in the caption. "It basically makes me have superhuman strength and recovery for about six months. It's a relatively painful but tolerable IV treatment that takes 2-3 hours."
Fans think Bergmann looks 'jacked' according to his Instagram Story
Bergmann is back to posting even more workout videos to his Instagram Story. On Aug. 16, he showed himself performing barbell squats in a series of videos. After that, he posted additional footage of him doing heavily weighted dips.
Is the content to show off to his fans, or is to potentially intimidate his competitors? Bergmann's never had the reputation of being the fittest guy in the house, so it could all potentially be a brainy maneuver to convince the other potential season 36 players he's both a physical and mental force to be reckoned with. But fans can't deny that Bergmann appears to be getting stronger.
"Wes is looking JACKED," one Reddit user stated while also posting the video from Bergmann's Story.
"Perfect," another wrote. "We need that younger Wes bod again … The next Challenge season is gonna be [fire emojis]."
"That quarantine body!" another wrote. "Let's see if it pays off next season."
Fellow competitors think Bergmann is scheming behind the scenes as well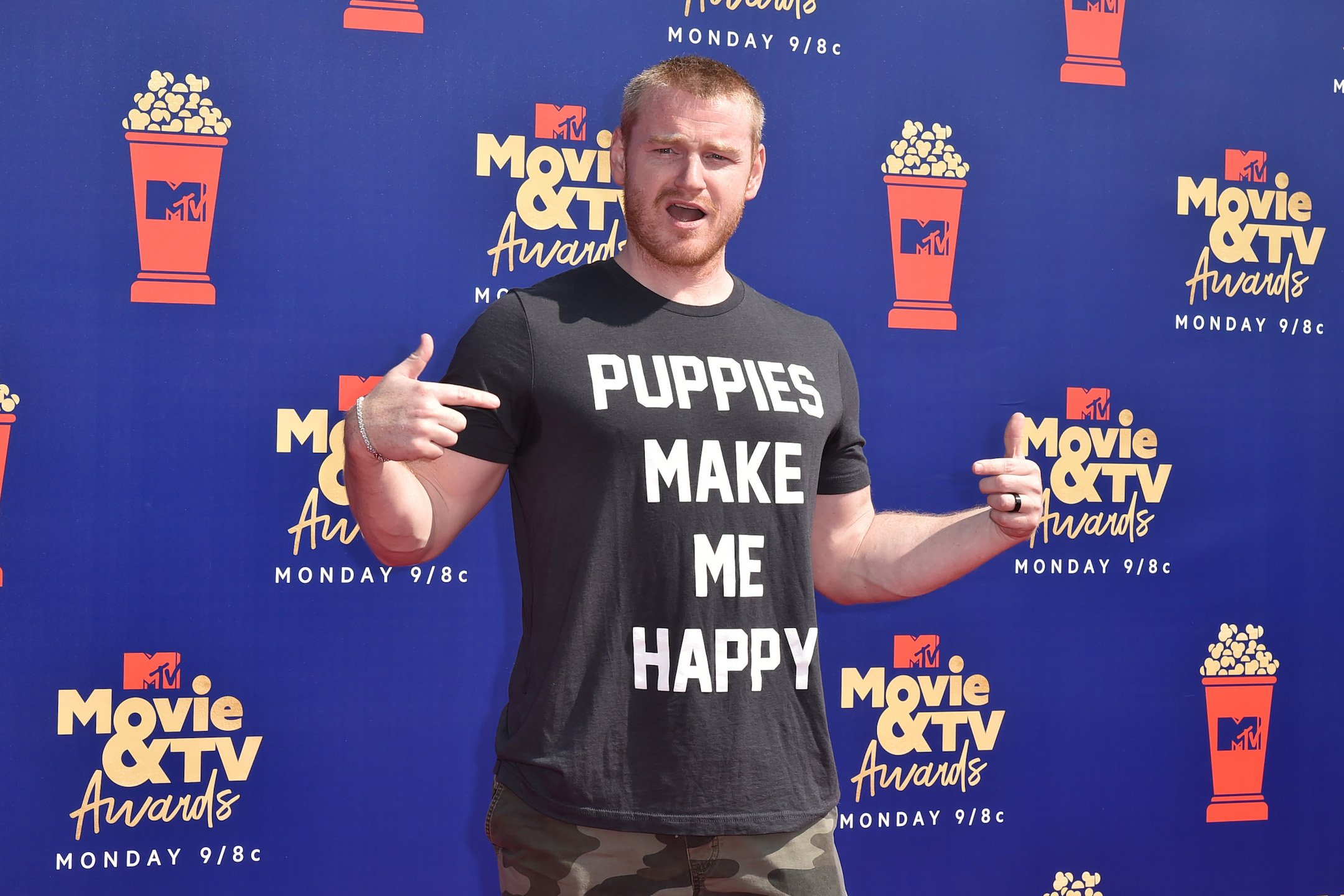 While Bergmann might be working out more than ever before, there's no doubt his strengths still lie in his mental fortitude. And it looks like Ashley Mitchell, previous Challenge champ, knows this well. She called out her fellow competitors via Twitter in July 2020.
"Also want y'all to know the same old, old characters already up to their old tricks," Mitchell tweeted. "Sliding in dms, making pre alliances, and figuring out fake fights. Make reality real again y'all."
Bergmann then retweeted Mitchell's post, as he figured Mitchell was referring to him. "Wes + Big Brother + alumni VS Ashley," Bergmann then tweeted in response. "All cameos purchased this week will buy more cricket wireless minutes I'll be using to exclusively call rookies and scheme with OGs. Also Instagram is charging me extra for all the DMs I'm sending."
We're not exactly sure what Bergmann is up to, but there's no doubt he's ready to go all-out and win the next season. We're looking forward to hearing more about season 36 of MTV's The Challenge.
Check out Showbiz Cheat Sheet on Facebook!