'The Challenge' Fans Want Jordan Wiseley Fired Next for Past Racially Insensitive Comments
In an effort to stand in solidarity with the black community, MTV has severed ties with The Challenge star Dee Nguyen for making offensive comments about the Black Lives Matter movement. The network also canceled the Teen Mom birthing special for Cory Wharton and Taylor Selfridge due to the latter's resurfaced racially insensitive tweets from 2012. They've cut ties with Selfridge as well.
However, three-time The Challenge champ, Jordan Wiseley, called his African-American female roommate racial slurs and made monkey noises at her in his original season of The Real World. Therefore, fans are calling for MTV to hold him accountable for his previous racial remarks as well.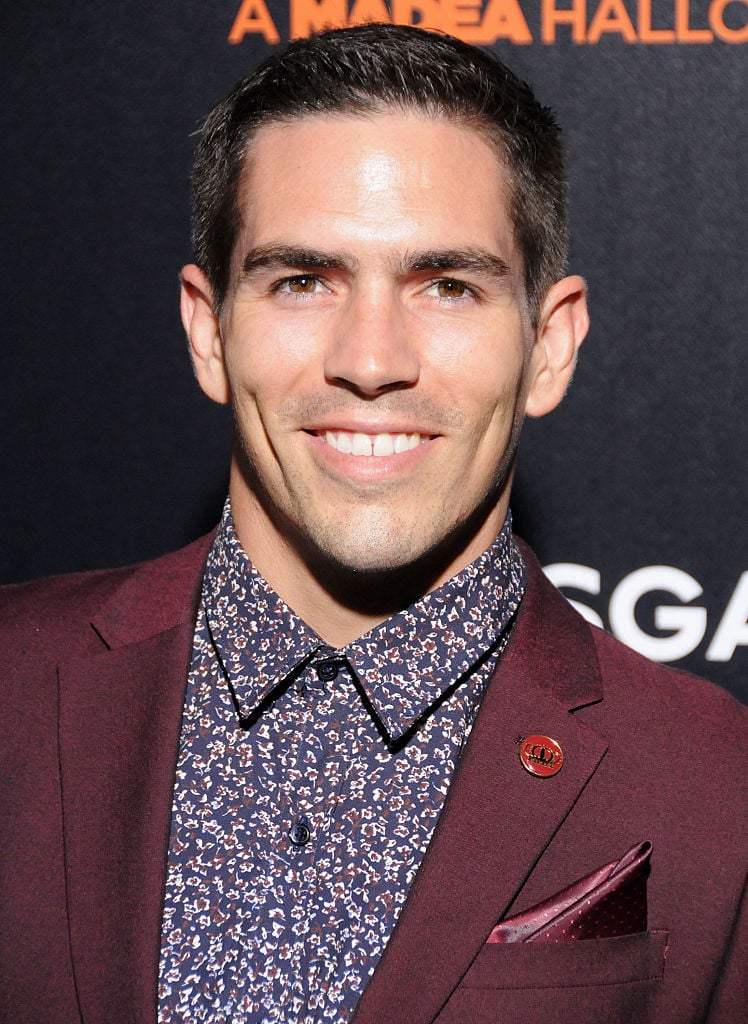 Jordan Wiseley made monkey noises at Nia Moore
In 2012, then 22-year-old Oklahoma-native Jordan Wiseley almost immediately butt heads with 23-year-old new roommate, Nia Moore, who quickly called him out on the way he treated the other women in the house.
In one heated argument, Wiseley began jumping around and making monkey noises at Moore, an African-American. Additionally, he repeated the "n-word" several times. She then poured cereal on his bed, and he scooped some of it in his mouth and spat it in his roommate's face.
After the fight, the 22-year-old phoned his friend and described the fight he had with Moore. He called her "certifiably crazy" and admitted he spit cereal in her face and mocked her by making monkey noises. Wiseley's friend told him he made a mistake by "p*****g off a whole race just because you're mad at her."
The following day, roommate Marlon Williams, who's also African-American, also called Wiseley out for his inappropriate behavior. However, the 22-year-old repeatedly cut him off, insisting he was drunk, and the verbal altercation nearly turned physical.
Nia Moore says Jordan Wiseley called her a racial slur
After the episode aired, Moore clarified that Wiseley used the "n-word" and "monkey n***a" in their argument and called him a "closeted racist" for bringing race into the fight.
A month after her tweet, the Oklahoma-native did a post-season interview with Afterbuzz TV and explained he had an unaired conversation with Williams, where he stated he doesn't think the "n-word" has anything to do with race, but the way one acts.
Additionally, Wiseley expressed his belief that there's a difference between the word with an "a" at the end as opposed to an "er." Therefore, he called a white NFL quarterback the "n-word" based on his actions, but Williams corrected him and said he shouldn't say it at all.
Regardless, Wiseley later repeated it several times in the fight with Moore.
Jordan Wiseley might be suspended from 'The Challenge'
The following year, Wiseley and Williams were partnered for their debut on competitive spinoff series, The Challenge: Rivals II where they placed third. Moore made her debut on the following season, Free Agents, but the two came head to head in Battle of the Exes II. They got into another argument, but this one turned physical, resulting in only Moore's disqualification while Wiseley went on to win the season.
According to a couple of insiders, MTV has called a meeting with the now 29-year-old to discuss his future on the series after fans brought his previous actions to their attention.
Some have reported he might receive a one to three-season suspension. If he is only suspended, many viewers have noted they would be upset because the network immediately fired Dee Nguyen and Taylor Selfridge for what some consider much smaller offenses.
The Challenge 35: Total Madness airs Wednesdays at 8 p.m. EST on MTV.