'The Challenge': Fans Will Never Forget When Zach Nichols Called Jenna Compono Another Woman's Name on the Phone
Zach Nichols and Jenna Compono are fighting again on 'The Challenge: Total Madness' -- and Nichols once called Compono a different woman's name.
The Challenge: Total Madness is already pulling through with plenty of drama among the contestants. And while Jenna Compono manages to fly under the radar, her relationship with Zach Nichols is on full display.
Compono and Nichols met through The Challenge, and they've been together for years. Now, the two are getting ready for marriage — and fans are deeply concerned for Compono. The couple got into a heated discussion on Total Madness, and it's far from the first time we've seen Compono break down on the show. Back on Rivals 3, Nichols called Compono by another woman's name, which shocked everyone.
Jenna Compono and Zach Nichols' relationship difficulties were showcased on 'Total Madness'
Compono and Nichols met back in 2014 on Battle of the Exes 2, and it certainly hasn't been smooth sailing. They've broken up and gotten back together multiple times, and they seemed to go into Total Madness totally solid. While Compono went on the show once again to compete for the big money, Nichols stayed home. But there's already trouble between them once again.
"I'm very worried Zach is dodging my phone calls. I have no idea what's going on," Compono told the camera in MTV's clip. She then talked to her friend about the situation — and Compono's friend said Nichols found direct messages sent to Compono by other men two years ago, and it upset him.
"When Zach and I were on a break, obviously we saw other people. Did I leave out some details? Of course. No boyfriend wants to hear that," Compono told the camera. She then added that she feels like she "shouldn't have even come this season," as it's proving to be a disaster.
Nichols once called Compono another woman's name
We're watching Nichols and Compono's relationship unfold on Total Madness, but the real drama occurred on Rivals 3 in 2016. "Things are pretty serious with Zach. We're actually doing extremely well," Compono told the camera. But the phone call she had with Nichols after changed everything.
The clip shared by MTV showed Compono calling Nichols over and over — and he didn't pick up the phone. Days later, Nichols finally answered. And he couldn't tell it was Compono talking to him.
"Do you know who this is?" Compono asked.
"Ahh, yes," Nichols answered.
"Who?" Compono asked again.
"Brooke," Nichols then added. When Compono asked him if he was kidding, he doubled back and said, "Jenna, this is you. Are you kidding me?"
This conversation was followed by another in which Nichols told her he was getting annoyed and frustrated with her phone calls. This, of course, left Compono in tears. "It's hard to sleep, it's hard to do challenges, it's just … this is my real life outside of this," she told the camera.
Compono reflected on the 'Brooke' situation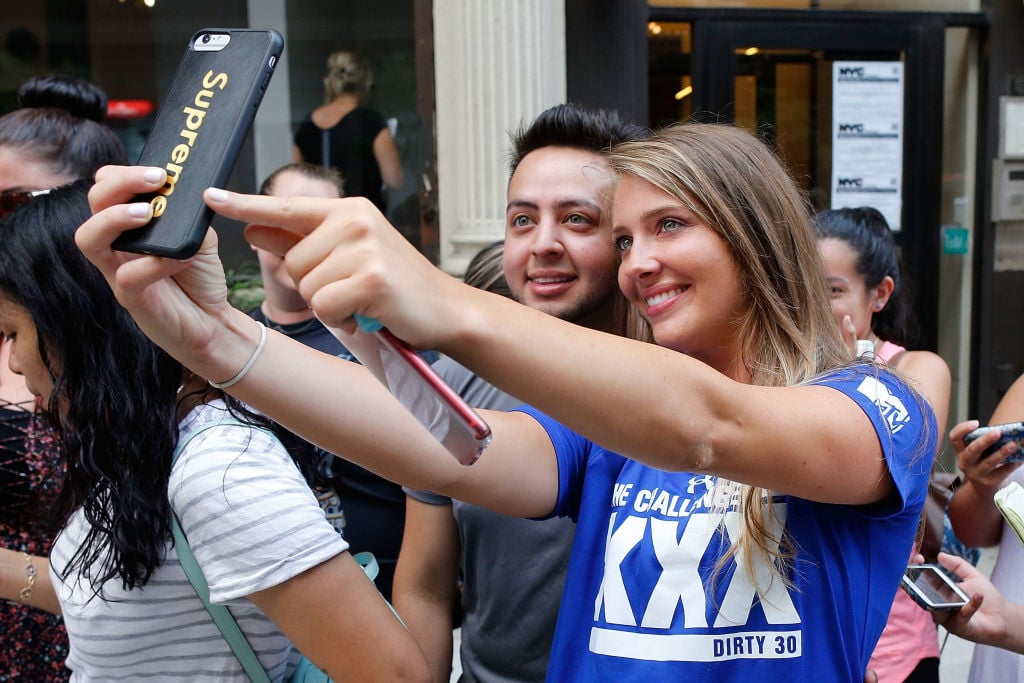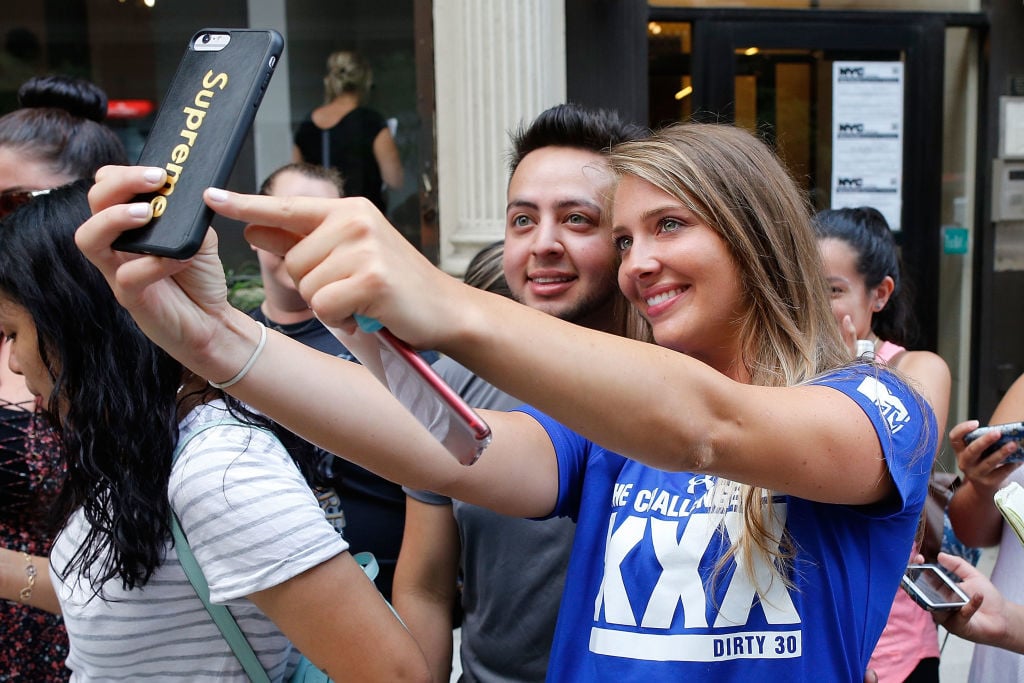 Nichols and Compono are currently engaged, and they seem to be doing better than ever. As for the Brooke debacle, YourTango notes Nichols was probably referring to Crossfit star Brooke Wells. And Compono later talked about the situation, International Business Times reports.
"Everything was great … I went to call him and said, 'Hey, guess who?' and he said, 'Oh, Brooke,'" Compono noted during the show reunion — and she also added that Nichols blocked her number after that. "There's really nothing I can do."
Compono spoke to IBT about the situation as well. "Everyone was asking me on Twitter and tagging me in his pictures," she told the publication. "I don't want to keep being reminded of it and that's why I pretty much just told everyone."
Nichols now seems to understand the error of his past ways. People reports he's talked about how he's "embarrassed" Compono before, and he's striving to do better. Considering their engagement, it seems he's made up for his past mistakes!
Check out Showbiz Cheat Sheet on Facebook!