'The Challenge': Fessy Can Call Out CT All He Wants, He's Already Proven He Can Handle Former Football Stars
Warning: Possible spoilers ahead for The Challenge season 37
The Challenge star Fessy Shafaat knows how to talk a big game. But his performance on the MTV reality competition series has yet to live up to his ego. After coming in fourth in both Total Madness and Double Agents, Fessy has reportedly failed to make the finals in Season 37.
Now, he's calling out The Challenge GOAT CT Tamburello, saying he wants to face him in the boxing ring. Fessy can call out CT all he wants, but the four-time winner has already proven he can handle former football stars.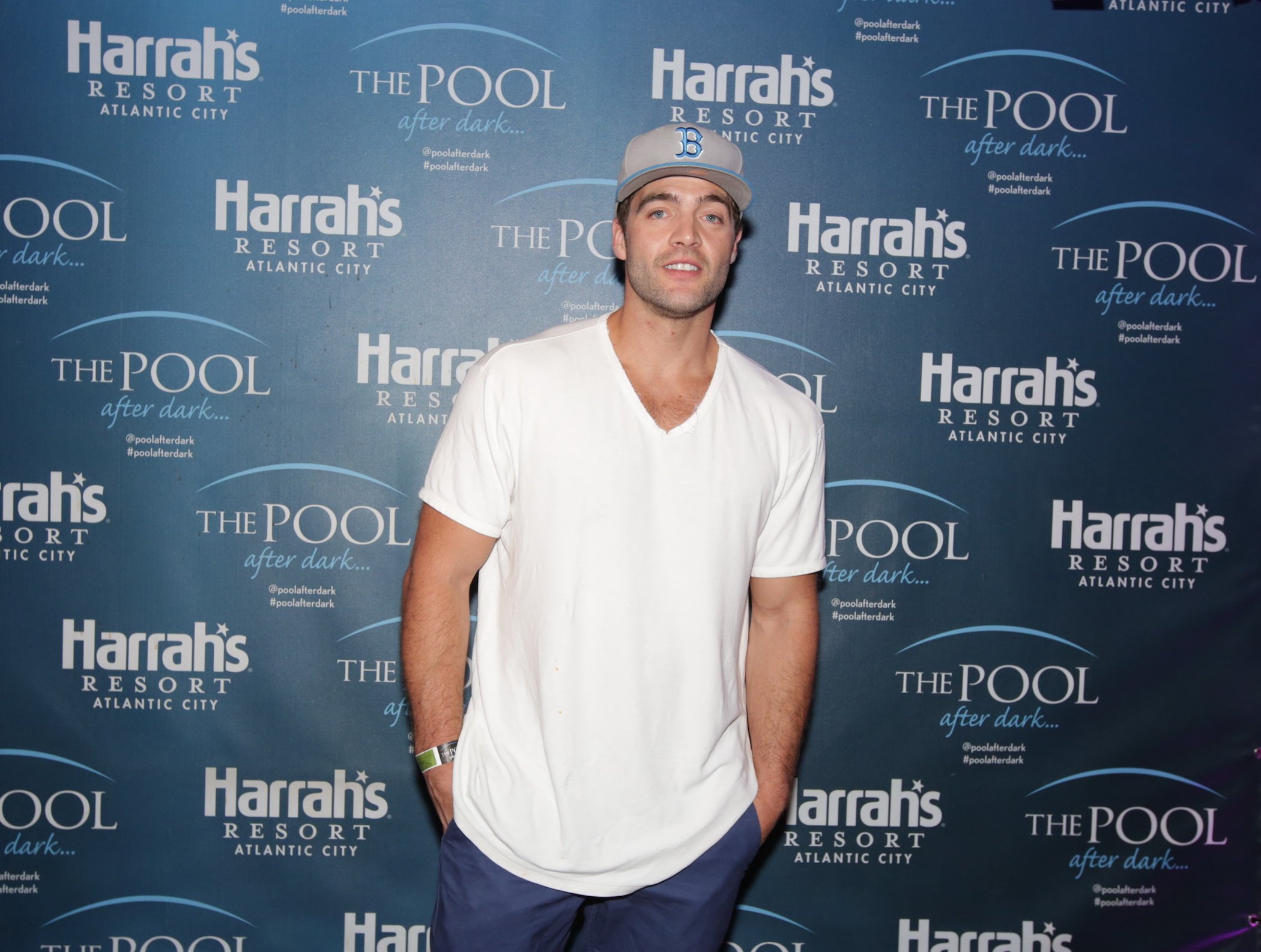 Fessy Shafaat tried to come for CT Tamburello's crown during 'The Challenge: Total Madness'
During an episode of Double Agents, Fessy and CT got into a heated argument when the former college football player claimed that he wanted to achieve the same success on The Challenge as the GOAT.
But he also pointed out that he thought he was the "better man," which did not sit well with CT. This led to the four-time winner throwing off his wig and challenging Fessy to a fight before other contestants broke it up.
"When someone calls me out, I'm gonna bring it to your f****** front door," CT shouted at Fessy during the altercation.
Fessy was reportedly disqualified in season 37 of 'The Challenge'
Filming is currently underway for Season 37 of The Challenge, which is tentatively titled "Spies, Lies, and Allies. But according to spoiler account Pink Rose on Vevmo, Fessy failed to make the finals and has already been eliminated.
His exit wasn't a traditional one, though. Fessy was reportedly disqualified after getting into some kind of altercation with fellow contestant and Big Brother alum, Josh Martinez, who he worked with closely during Double Agents.
Since the spoiler emerged, Fessy has been posting on Instagram. He is currently preparing for a celebrity Big Brother boxing pay-per-view, and he's once again calling out CT.
He's called out GOAT CT Tamburello
In a recent Instagram post, Fessy suggested that he and CT settle their beef in the boxing ring instead of waiting for the "Challenge gods" to put them into a Hall Brawl elimination. Fessy wants to fight CT in a pay-per-view boxing match for everyone to see. Apparently, he's tired of being the butt of jokes after his abysmal performance in the Double Agents final.
"I know y'all want to see CT and I put some gloves on and go at it without no security in the middle. Let's make this happen," Fessy said.
RELATED: 'The Challenge': Jordan Wiseley Knows Exactly Who He Would Want to Go Against When It Comes to Fessy or CT — 'He's a Dummy'
Both Fessy and CT made it to the final in Season 36 after their heated argument. But during the eating disgusting things part, Fessy completely wimped out while CT cleaned his plate. The GOAT made it clear to Fessy that he wasn't past his prime because he went on to win the entire competition.
CT has already proven he can handle former football stars
As fans of The Challenge know, Fessy is a former Division I college football star who failed to get drafted into the NFL. He sees the MTV reality competition as his opportunity for redemption, but he's failed to live up to his own hype.
He might think CT is old news. But he's already proven he can handle former football stars. During Champs vs. Stars season 1, CT dropped one of the sickest burns of all time on former all-pro wide receiver Terrell Owens.
'The Challenge' GOAT burned Terrell Owens over money
CT and Terrell nearly went to blows on Champs vs. Stars when the former NFL star started making crying gestures behind CT's back as he was airing a grievance with host TJ Lavin. The two men started arguing back and forth, until CT dropped a burn the size of an atomic bomb.
"If you weren't getting paid, you wouldn't be here," CT told Terrell, who replied "OK. Who's fault is that?"
"Yours," CT tells Terrell, who shouts back that he "didn't ask to be here."
"Well, I didn't burn $70 million dollars," CT clapped back, referring to Terrell's infamous bankruptcy. CT went on to win that season, while Terrell was gone by the third episode.
The Challenge is available for streaming on Paramount+.