'The Challenge': Fessy Shafaat Continues to Call Out Champ CT Tamburello Despite Another Underwhelming Performance
The Challenge: Double Agents saw the birth of a feud between GOAT CT Tamburello and relative newcomer Fessy Shafaat. That season ended with CT getting his fourth win, while Fessy had a meltdown in the finals.
But the Big Brother alum keeps calling out CT, despite another underwhelming performance in The Challenge season 37 — Spies, Lies, and Allies.
Warning: Spoilers ahead for The Challenge: Spies, Lies, and Allies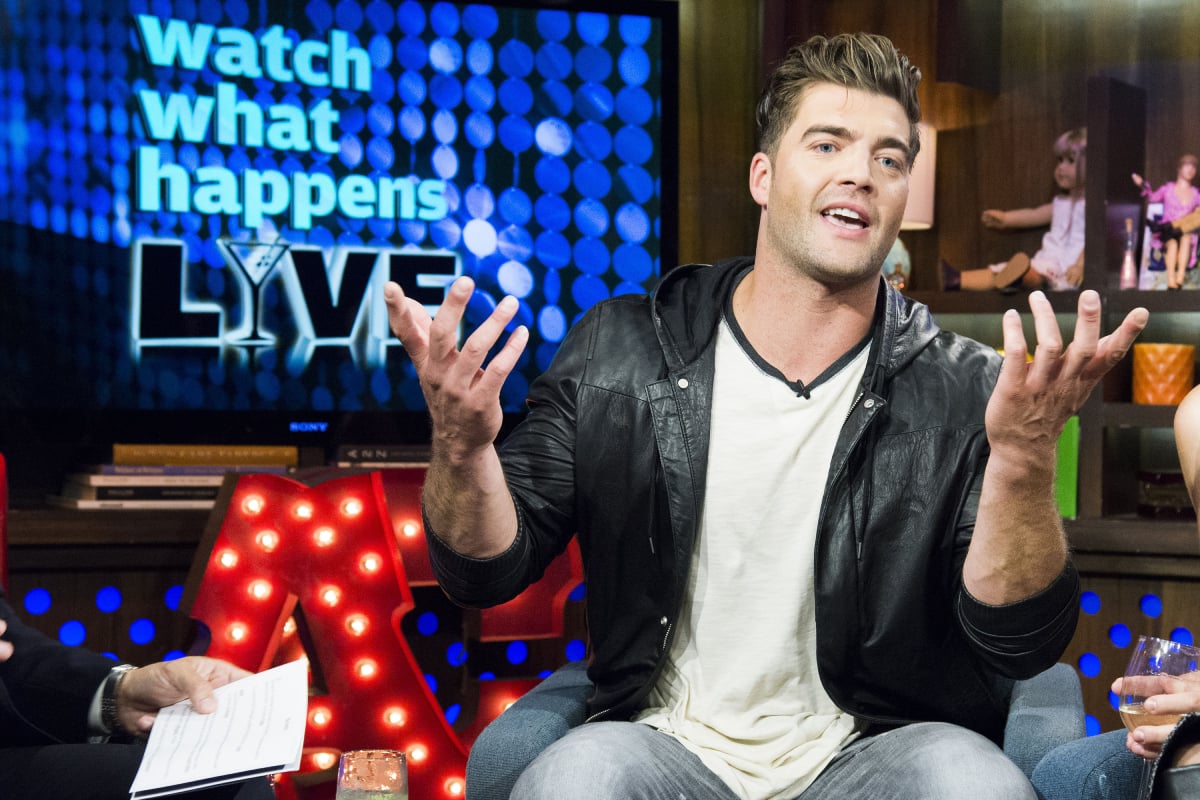 CT and Fessy first met in 'The Challenge: Total Madness'
Fessy's first season of The Challenge was Total Madness, which is when he first competed against CT. Fessy bested him that season by making it to the finals and finishing fourth, while CT ended up going home in episode 3.
It wasn't until the following season — Double Agents — that Fessy and CT's beef started. In the middle of season 36, CT and Fessy almost went to blows during a night out. The former college football star — who was 29 at the time — called the then-40-year-old Challenge vet a "used-to." Fessy also claimed he was "better" and "faster" than CT.
"When someone calls me out, I'm gonna bring it to your f****** front door," CT shouted at Fessy.
CT got his 4th win, while the 'Big Brother' alum got cut
Fessy ended up being all talk during Double Agents. When he made it to the finals, he had a meltdown, refused to eat, and got cut from the finale. Meanwhile, CT captured his fourth Challenge win. Despite the fact that he showed up with his "dad bod."
Both CT and Fessy came back this summer for The Challenge: Spies, Lies, and Allies. According to spoiler account Pink Rose on Vevmo, Fessy failed to make the finals in season 37. Instead, he was disqualified when he got into an altercation with fellow Big Brother alum Josh Martinez. CT, however, made it to the finals once again.
Fessy continues to call out 'The Challenge' champ
Since Fessy was sent home early in season 37, he started calling out CT on social media before filming even wrapped. He challenged CT to a boxing match instead of waiting for the "Challenge gods" to put them in a Hall Brawl elimination.
During the recent Celebrity Net Fights "BB Canada vs. BB USA," Fessy once again called out CT after his win over Jon "The Fessy Hunter" Pardy from Big Brother Canada.
RELATED: 'The Challenge' Fans Label Fessy Shafaat 'the Worst' After His Performance Doesn't Live Up to His Ego
"I mean, everybody knows I called out CT but I don't think he's gonna fight me, he's already paid he's got nothing to gain from it besides the fact that we could go in, throw some hands without security," Fessy said.
Contestants have 'a lot to prove' in their 20s
After his win on Double Agents, CT talked with US Weekly about his feud with Fessy. The Challenge champ has been competing on the MTV series for almost 20 years, so he knows where Fessy's coming from. And he doesn't let it faze him.
"In your 20s, you have a lot to prove, and I get that. I was there at one point, but we're not the same people. We use our heads in a challenge, we just use them in different ways. I like to work smarter, not harder," CT explained.
'The Challenge' champ isn't interested in facing off with Fessy in Hall Brawl
CT — who turned 41 on July 16– says that he no longer has anything to prove on The Challenge. At the same time, he gets that Fessy wants to be considered one of the best, and CT says that's a great goal to have.
"I don't want to do hall brawl. I don't need to do anything physical when it comes to stuff like that. I'm 40 years old, and I don't want to hurt myself," he admitted. "It came out of nowhere when we had that fight because I thought we were all on mutual ground. Out of nowhere, he started poking the bear. And the old CT is still in there somewhere!"
RELATED: 'The Challenge' Season 37: CT Tamburello on 'Spies, Lies, and Allies' — 'I Think the Name of This Game is Survival'
The Challenge: Spies, Lies, and Allies airs Wednesday nights on MTV.