'The Challenge': Has Fessy Shafaat Finally Decided To Give CT Tamburello the Respect He Deserves?
The Challenge star Chris "CT" Tamburello is one of the most legendary players in the MTV reality show's history. With four wins and an all-time elimination record of 6-5 during his 18 seasons, many fans consider CT to be The Challenge GOAT.
But in recent seasons, relative newcomer Fessy Shafaat has made it clear that he's not impressed by CT. Has Fessy finally decided to give CT the respect he deserves?
Warning: Possible spoilers ahead for The Challenge 37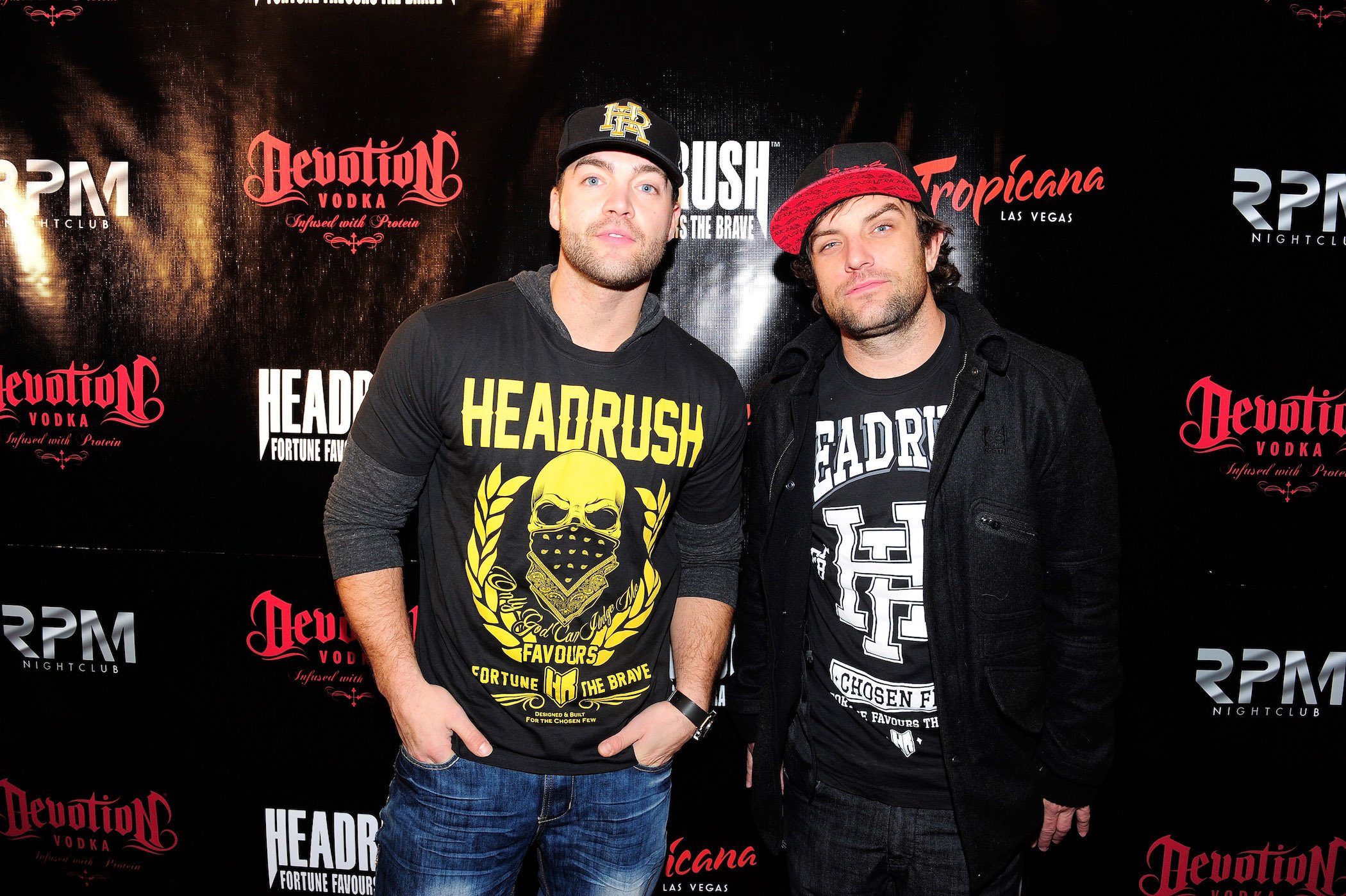 Fessy called CT a 'used-to' on 'The Challenge: Double Agents'
Fessy's first season of The Challenge was Total Madness, where he finished fourth and CT ended up going home in episode 3. It wasn't until the following season — Double Agents — that Fessy and CT's beef started.
In the middle of the season, CT and Fessy almost went to blows during a night out when the 29-year-old Big Brother alum called the 40-year-old Challenge vet a "used-to." Fessy also claimed he was "better" and "faster" than CT.
RELATED: 'The Challenge' Season 36 Champ CT Tamburello Weighs in on Fessy Shafaat's Meltdown
"When someone calls me out, I'm gonna bring it to your f****** front door," CT shouted at Fessy during the altercation.
The former college football player had a meltdown, while the GOAT got another victory
The Challenge legend understands that Fessy wants to be considered one of the best, just like him. He says that's a great goal to have, but the fight with Fessy was unexpected.
The conflict with Fessy didn't faze CT, though. He went on to capture his fourth Challenge win. Meanwhile, Fessy had a meltdown, refused to eat, and got cut from the finale. It turned out, Fessy was all talk. CT's take was that he's a "young kid" with a "chip on his shoulder." And, he's "got a lot to prove."
Did Fessy finally decide to give 'The Challenge' GOAT the respect he deserves?
Fessy and CT will face off once again when The Challenge 37 premieres later this year. And according to internet spoilers, CT will get the best of Fessy for a second time. According to spoiler account Pink Rose on Vevmo, Fessy failed to make the finals. Instead, he was disqualified when he got into some kind of altercation with fellow Big Brother alum Josh Martinez. Meanwhile, CT reportedly made it to the finals once again.
RELATED: 'The Challenge': Jordan Wiseley Knows Exactly Who He Would Want to Go Against When It Comes to Fessy or CT — 'He's a Dummy'
After his exit from season 37, Fessy took to social media to call out CT again. This time, he challenged CT to a boxing match instead of waiting for the "Challenge gods" to put them in a Hall Brawl elimination. But his latest social media activity indicates that Fessy might have finally decided to give CT the respect he deserves.
MTV releases a new video compilation featuring CT's elimination wins
MTV recently highlighted CT's incredible history on The Challenge with a compilation video that features every one of his elimination wins. He may not be undefeated, but his Challenge skillset is second to none.
The 26-minute video features the infamous "Bananas Backpack" elimination event, when CT literally carried Bananas on his back while walking to the finish. It also includes CT's most recent elimination win in Double Agents, where he volunteered to go in against Josh, aka "The Goof."
Fessy reacts to CT's 'The Challenge' compilation video
Many of CT's The Challenge castmates reacted to the video, including Fessy. His comment was simply a pair of eyes, which could possibly indicate that he finally sees why fans call CT the GOAT.
RELATED: 'The Challenge': Fessy Can Call Out CT All He Wants, He's Already Proven He Can Handle Former Football Stars
"I need to see real test results, I'm still not convinced he is human!" The Challenge: All Stars cast member Nehemiah Clark commented. "Choo choo MF ," Paulie Calafiore added. Josh simply left a goat emoji.
The Challenge season 37 is expected to premiere in late 2021 on MTV.