'The Challenge': Fessy Shafaat Says He and Gabby Allen Kissed 'Multiple Times' in the House
After finishing in the finals last season as a rookie, Fessy Shafaat returned for The Challenge 36, seeking his first win. He met U.K. rookie Gabby Allen in the house and pursued her early in the season. Even though she seemingly played hard to get initially, the U.K. reality star admitted she found him attractive, and they eventually shared a kiss. According to Fessy, the two kissed "multiple times" in the house but claimed their connection never went beyond a physical attraction.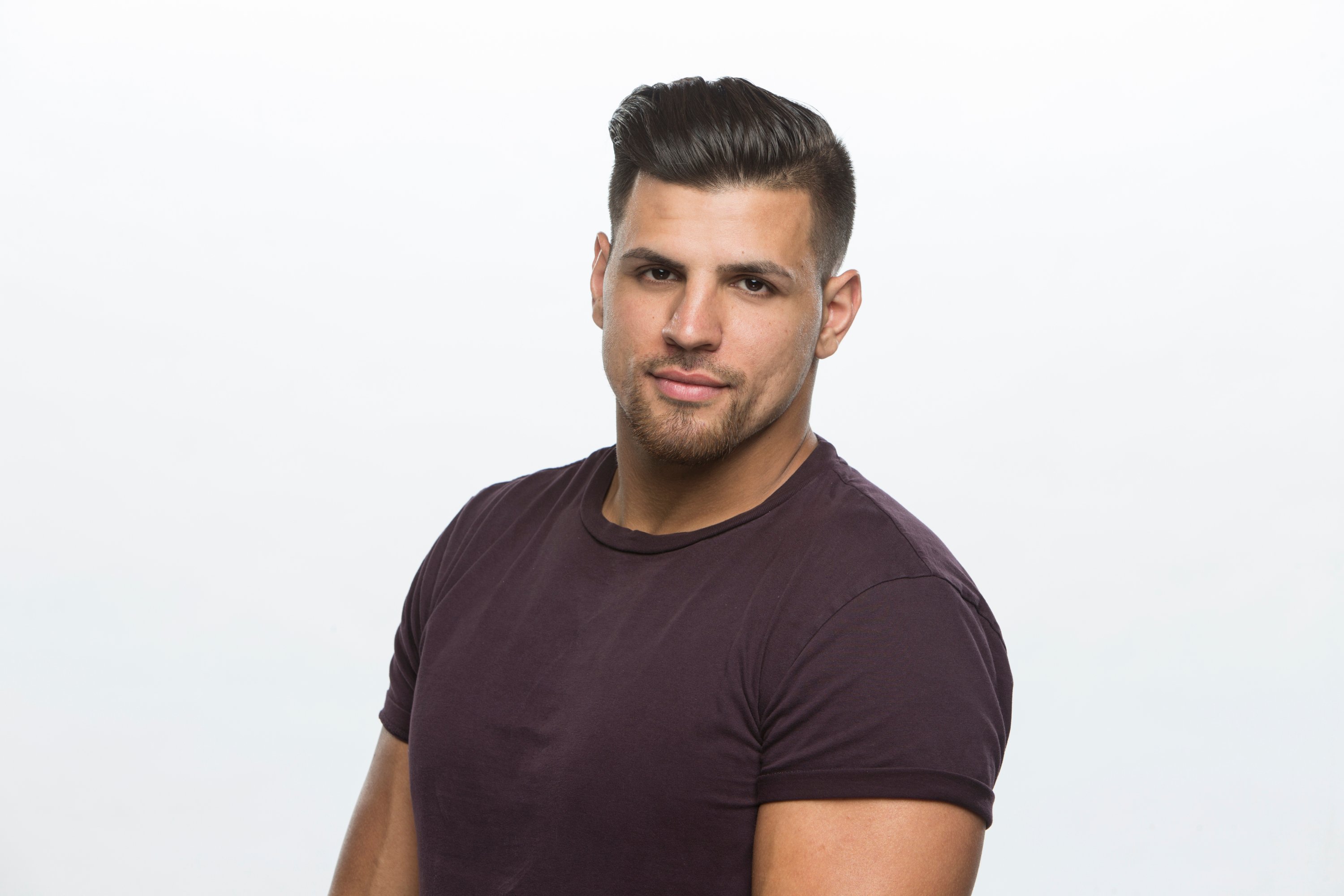 Fessy Shafaat met rookie Gabby Allen during 'The Challenge 36'
Big Brother 20 star Fessy Shafaat debuted on The Challenge: Total Madness alongside three former houseguests. Previously a collegiate football player, he ended Jordan Wiseley's three-season winning streak before taking home two daily missions to ensure his safety.
However, he finished fourth in the finals, going home empty-handed. The BB star returned for Double Agents and reluctantly paired with Aneesa Ferreira, who chose him after winning the first mission.
RELATED: 'The Challenge': Fessy Shafaat Doesn't Think Anyone Can Beat Him in an Elimination, Devin Walker Fires Back
Even though he switched partners at the first opportunity, she stole him back a couple of episodes later. After placing as a finalist in Love Island U.K. and Celebrity Big Brother U.K., 29-year-old Gabby Allen tried her hand at The Challenge.
Initially partnered with another rookie Lio Rush, she ended up paired with Devin Walker when he withdrew from the competition.
Fessy and Gabby kissed in episode 10
Toward the beginning of the season, Fessy showed interest in Gabby. However, she played hard to get while acknowledging in her confessionals that she did find him attractive.
During episode 10, the two talked game as she explained she's ready to go into an elimination to earn her gold skull. Fessy encouraged her to take the opportunity, adding he wanted her to infiltrate and choose him as a partner if she won.
RELATED: 'The Challenge 36': Fessy Shafaat's Ex Haleigh Broucher Says He Left Her While in the House
In his confessionals, the former football player noted he wanted to "mix business with pleasure" by teaming up with the U.K. rookie and knew it would annoy her current partner, Devin, who repeatedly vocalized his disdain for the Big Brother alliance.
However, Gabby admitted Fessy was growing on her, and they privately shared a kiss in her room.
Fessy says he and Gabby kissed 'multiple times'
Following the episode, Fessy appeared in the official after-show hosted by The Challenge star Devyn Simone. When asked about the secret kiss, he explained he knew the romantic gesture would irritate her partner Devin because he didn't like the two hanging out together.
However, he claims that's as far as it went for him as they haven't spoken since filming ended. Although he admitted they kissed multiple times in the house, which viewers might or might not see before the season's conclusion, the BB star denied having a relationship with her.
RELATED: 'The Challenge' Star Fessy Shafaat Gives His Side of Breakup With Haleigh Broucher
He claimed the two barely spoke, an observation backed by Nany González who had no idea they kissed, and insisted they only shared a physical attraction. Gabby wasn't a part of the after-show to give her side of their season romance.
The Challenge 36 airs Wednesdays at 8/7 Central on MTV.