'The Challenge': Fessy Shafaat Left Gabby Allen a Romantic Handwritten Note Before She Left
The Challenge star Fessy Shafaat didn't flirt with anyone last season due to a long-standing relationship with Big Brother co-star Haleigh Broucher. Although she claims they were dating while he filmed season 36, Fessy insists he was single and acted like it. For example, he admitted his attraction toward then-engaged veteran Tori Deal, had a fling with UK rookie Gabby Allen, and kissed Ashley Mitchell in a deleted scene.
Following the Mar. 10 episode, Fessy appeared on the aftershow, where he initially denied leaving Gabby a romantic handwritten note. However, host Devyn Simone provided the hard copy and former teammate Aneesa Ferreira verified his handwriting.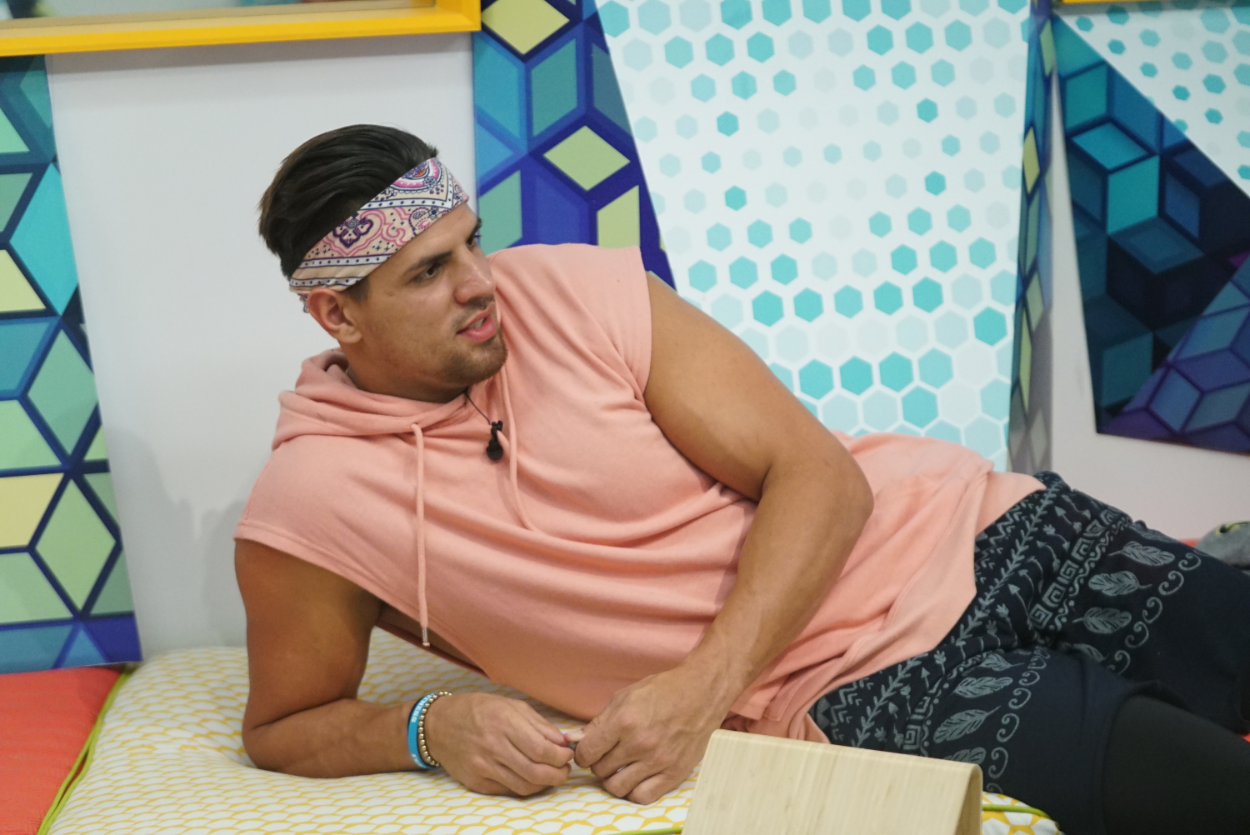 Fessy Shafaat had a romantic interest in Tori Deal
During The Challenge 36, Fessy Shafaat and Tori Deal worked together as she helped him get his gold skull by giving him his choice of elimination. In the Jan. 6 episode, Fessy explained he thought the two shared a "genuine connection" and called her a "very good-looking woman."
RELATED: 'The Challenge' Star Fessy Shafaat Addresses Rumored Romantic Relationship With Tori Deal
However, he noted he hadn't had an opportunity to shoot his shot due to her then-engagement to three-time champ Jordan Wiseley. Although the two seemingly planned on teaming up if she won her elimination, she lost, leaving the competition reasonably early. 
Fessy had a fling with Gabby Allen
After Tori left, Fessy began flirting with UK rookie Gabby Allen. She initially played hard to get but admitted she found him attractive in her confessionals.
During the Feb. 17 episode, the rookie explained she wanted to throw herself into elimination to earn her gold skull.
RELATED: 'The Challenge': Fessy Shafaat Says He and Gabby Allen Kissed 'Multiple Times' in the House
Fessy encouraged her and advised her to steal him for a partner because he wanted to "mix business with pleasure" while annoying his nemesis and her then-teammate, Devin Walker.
Following the conversation, the two shared a kiss. Ultimately, Gabby decided not to throw herself in and waited a few episodes later to face veteran Nany González, where she lost. After her elimination, she gave a special goodbye to Fessy, noting she hopes they link up following filming.
Fessy left Gabby a romantic note before her elimination
During the aftershow following the episode, host Devyn Simone asked the former football player about a note he left the UK rookie. Fessy claimed a few other competitors made her "paranoid" because they repeatedly told her that the Big Brother star only wanted to get close to her to manipulate her in the game.
Therefore, he supposedly reassured her he genuinely "enjoyed" their conversations and getting to know her in the letter. However, the host called him out and showed a hard copy of the original note where Fessy said something completely different.
RELATED: 'The Challenge': Fessy Shafaat Thinks His 'Big Brother' Portrayal Was 'Misleading'; Fans Disagree
Instead, the two-time competitor wrote, "Gabby, I'll see you when I'm done winning the final. I think it's more than an attraction. We should definitely give it a chance. Bye for now, beautiful."
His former teammate Aneesa Ferreira verified that the note matched Fessy's handwriting, even though he initially denied writing it. The Challenge 36 airs Wednesdays at 8/7 Central on MTV.