'The Challenge': Fessy Shafaat Makes Relationship With Amanda Garcia Instagram Official
The Challenge stars Fessy Shafaat and Amanda Garcia hit it off during season 37. After filming, the two vacationed together that ended with Shafaat making their relationship Instagram official.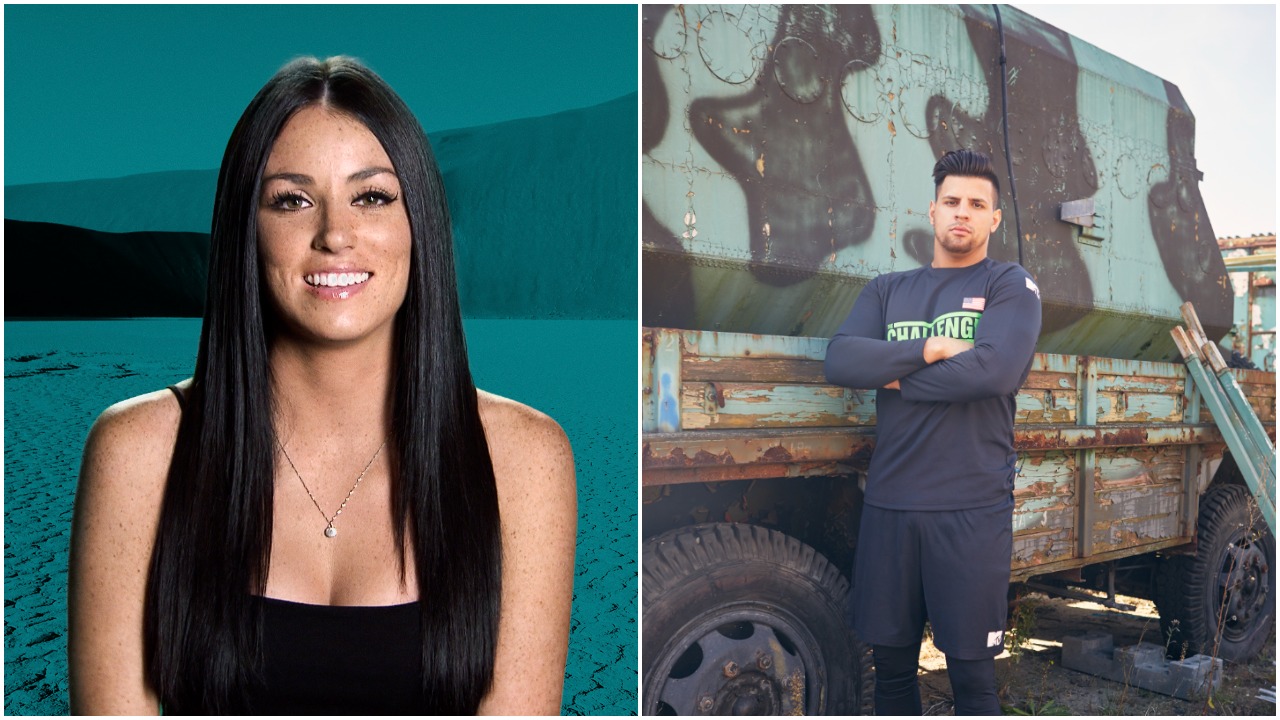 Fessy Shafaat and Amanda Garcia were a thing during 'The Challenge 37'
After initially claiming she had no interest in returning to the competitive reality series, veteran Amanda Garcia decided to give it another shot following a four-season break.
She came back for The Challenge 37: Spies, Lies, and Allies and hit it off with two-time finalist Fessy Shafaat during the first few days in the house. The premiere episode highlighted their romance, a secret at the time as Garcia didn't want her best friend and his ally-turned-rival Nelson Thomas to find out.
RELATED: 'The Challenge': Amanda Garcia on Current Status With Fessy Shafaat: 'He's a Reality TV Boy'
Ultimately, he did, which led to a heated exchange with Shafaat as the two aired their past. However, Thomas said the two are free to explore their connection without interference from him. Following the Aug. 2021 premiere, they appeared on The Challenge: Aftermath, and she claimed she used their romance as a strategy.
A couple of days later, the veteran appeared on co-star Ashley Mitchell's Instagram Live and reaffirmed her stance, insisting she "humped him and dumped him." Additionally, she called him a "reality TV boy" who is "messy" and implied he isn't what she was looking for at the time.
Fessy posted couple photos of him and Amanda after their vacation
After exposing Shafaat and his secret romances, she said they planned to go on vacation together soon. Although they initially said they would spend time in Dallas, Texas, the reality stars decided on Mexico and hinted they were together by posting the same view of a pool area, likely outside of their hotel.
Garcia also posted a picture of a guy cutting her salad at dinner to her Instagram Story from the neck down. She captioned it, "then, bae chops it up for me. I'm spoiled." A few days later, at the end of their vacation, Shafaat made their relationship Instagram official by uploading several pictures of the two posed like a couple to his feed.
He captioned it, "It's something about you, but I really can't explain it." Several stars from The Challenge commented on their approval, including mutual friend Josh Martinez, calling them "mom and dad," two-time champ Wes Bergmann, Kam Williams, Tori Deal, and Amber Borzotra.
Additionally, Thomas wondered if he should "approve" of the union while her season 37 partner, Kyle Christie, congratulated her on playing the "long game." Close ally Kaycee Clark noted she thinks the two "were meant for each other."
She reportedly ghosted him after the season before vacationing with him
In Sept. 2021, after making the comments about her relationship, Garcia broadcasted live on Instagram where she began sharing behind-the-scenes information, including secret hookups.
She added Shafaat into her Live and called him out for reportedly hooking up with rookie Bettina Buchanan in the house behind her back. Although he refused to talk about the situation, she claimed she caught the two in a compromising position by the pool.
RELATED: 'The Challenge': Amanda Garcia Claims Fessy Shafaat Also Hooked up With Bettina Buchanan
According to Garcia, it annoyed her because she wanted to make sure they didn't have anything romantic before getting involved with him. The veteran claimed she stopped talking to him after the show, but they reconnected when the cast gathered for the reunion in New York. Reportedly, he and newcomer Michele Fitzgerald began a romance following the season and hung out in each other's respective cities before staying with one another while in town for the reunion.
However, Garcia claims he wanted to hang out with her in New York and confessed his feelings for her during an Aug. 2021 boxing match. Fitzgerald joined the Live with two at one point and admitted she and Shafaat were "hanging out." However, she later noted she has since "unsubscribed" from the situation. The Challenge 37 airs Wednesdays at 8/7 Central on MTV.