'The Challenge': Fessy Shafaat Seemingly Regrets Going Against Nelson Thomas in Hall Brawl: 'It Was a Selfish Move'
At the beginning of The Challenge 36, Fessy Shafaat chose to compete against his friend and ally Nelson Thomas in a Hall Brawl. Even though he has doubled down on his decision, Fessy recently admitted he would "take it back" if possible.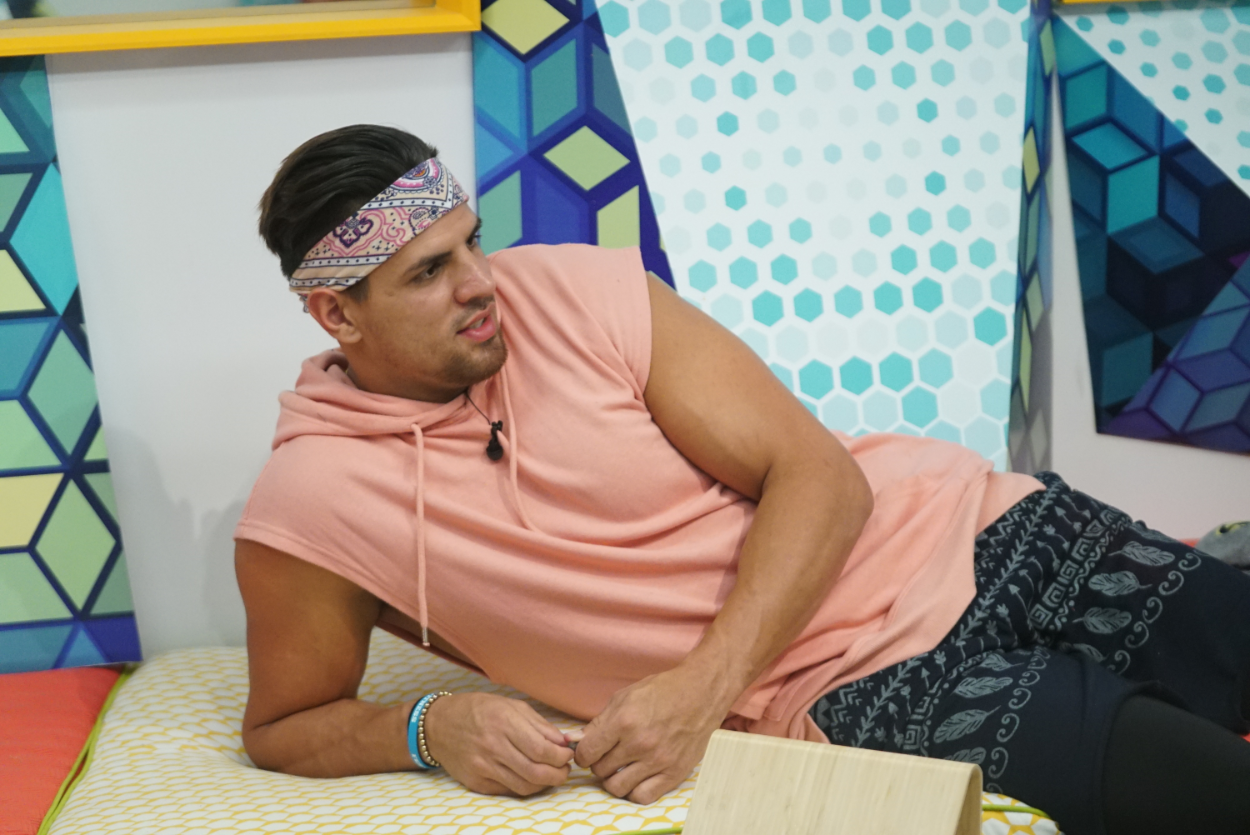 Fessy Shafaat went against Nelson Thomas for his gold skull
Veterans and close allies Nelson Thomas and Cory Wharton befriended Big Brother rookie Fessy Shafaat and made him an honorary member of their Team Young Buck crew.
Even though Fessy didn't save Cory toward the end of the competition when he had the chance, the friends remained close. They also hung out outside of the show when Fessy and Nelson supported Cory at his youngest's gender reveal.
Therefore, the three entered the following season, Double Agents, in a tight alliance. However, Fessy turned against his alliance early in the competition. While walking to the third guys' elimination in the Jan. 6 episode, likely after knowing most of the house voted Nelson in, Fessy asked then-double agent Tori Deal to throw him into the Hall Brawl.
The two-time player previously played collegiate football and felt it was his perfect opportunity to get a gold skull, no matter who he had to compete against.
Nelson said Fessy knew he had a dislocated finger before elimination
During the Hall Brawl, several competitors, including host TJ Lavin, thought Fessy played "dirty" against the undersized Nelson as he seemingly tried to slam his former ally and put dirt in his eyes.
Following the episode, Nelson broadcasted live on Instagram and explained he dislocated his finger during the last challenge against Leroy Garrett, which he claims Fessy knew about before the elimination.
Additionally, the veteran noted he thought the former football player purposefully shoved his knee against the dislocated finger during the Hall Brawl. Fessy has since responded to Nelson with a video showing his dislocated shoulder and finger, claiming "everyone has injuries, no excuses."
As a result of Fessy's decision to put himself into elimination, Nelson and Cory have stated they don't have any interest in working with him in the game or continuing a friendship.
Fessy admits he made a 'selfish move' to go against Nelson
A few days after his response, Fessy seemed to express regret for his decision after previously doubling down on it. He called the move "selfish" and explained he takes "winning too seriously" because he believes he's capable of becoming a Challenge champion and knows the $500,000 cash prize would help his family.
The Big Brother star also noted he and Nelson fell out before the season and hadn't talked for months until they spoke shortly before Double Agents began. Fessy acknowledged they agreed to "look out for each other." Therefore, he's apologetic for volunteering for the elimination.
While the former college football player insisted he made a "split-second" decision and didn't plan on competing that night, he admitted he always wanted to go head-to-head in a Hall Brawl. Additionally, Fessy admitted "the game got the best" of him as he also realized only three gold skulls remained for the guys.
He also claimed he accidentally shoved dirt in Nelson's face when he attempted to pick his former ally up. The two-time player ended by noting he would "take it back if he could" but won't apologize for believing in his own abilities. The Challenge 36 airs Wednesdays at 8/7 Central on MTV.