'The Challenge': Fessy Shafaat Wants to Set up a Boxing Match Against CT Tamburello
The Challenge star Fessy Shafaat and three-time champion CT Tamburello got into an argument during Double Agents when the former claimed he wanted to come for the legend's crown. However, a month after the season finished airing, Fessy noted he didn't want to wait for them to end up in elimination together and would rather face the veteran in a boxing ring.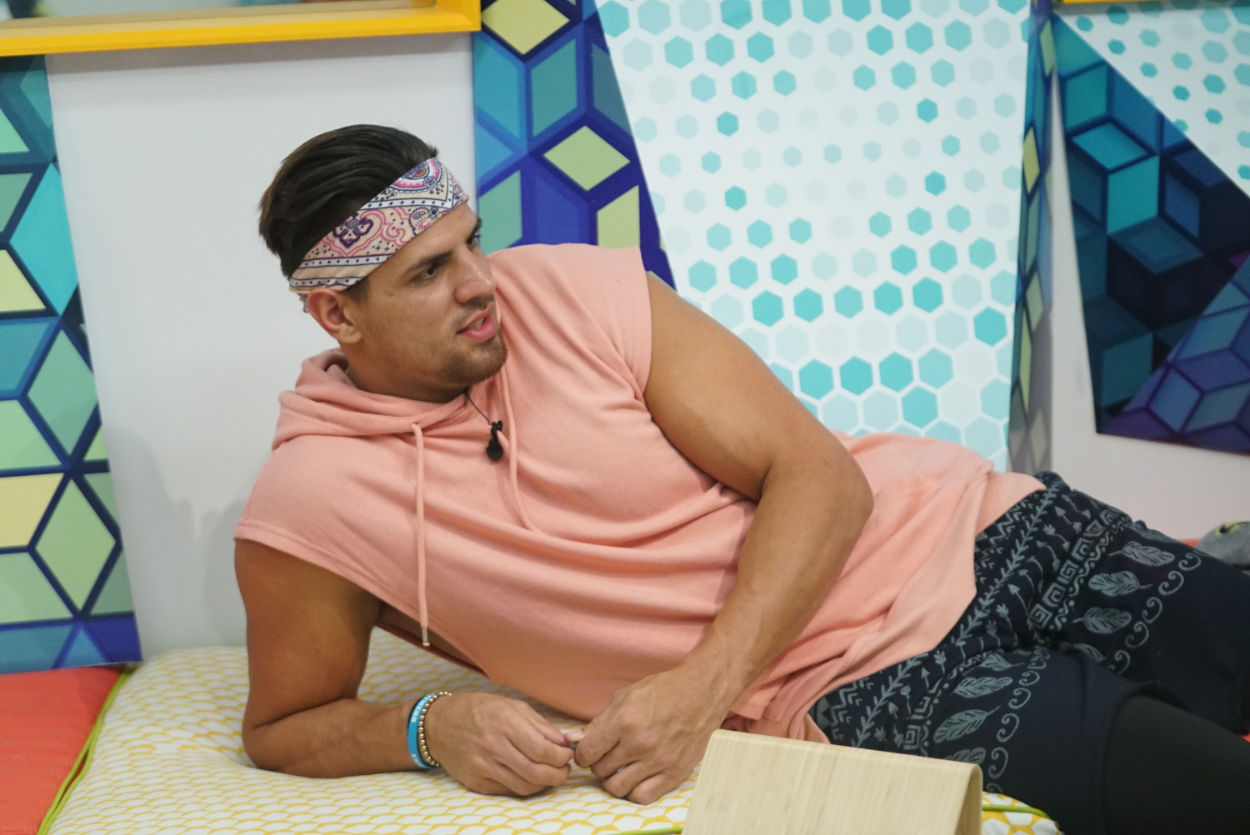 Fessy Shafaat debuted on 'The Challenge: Total Madness'
After competing on Big Brother 20, collegiate football player Fessy Shafaat debuted on MTV's The Challenge for its 35th season, Total Madness.
Although a rookie, he avoided elimination until the eighth episode when he sent home reigning champ Jordan Wiseley, ending his three-season winning streak.
Fessy then secured his spot in the finals by winning two daily missions but ended up placing fourth. He returned for Double Agents, immediately partnered with Aneesa Ferreira, who he didn't want. Although they went on to win the first two challenges, he threw himself into elimination to partner with Kaycee Clark, only for Aneesa to steal him back the following episode.
Following her exit, he teamed up with a couple of more players before getting back with Kaycee for the finals. However, she injured his leg, and he refused to eat, resulting in their purge.
He tried to come for CT Tamburello's crown during season 36
During the Mar. 24 episode, Fessy and three-time champ CT Tamburello got into a heated argument when the returning finalist claimed he wanted to achieve the same success as the former winner.
However, the collegiate football player also noted he thought was the "better man," which rubbed CT the wrong way, causing him to throw off his wig, seemingly challenging Fessy to a fight before others broke it up.
After the episode aired, Fessy appeared on The Challenge official podcast, hosted by Aneesa and five-time competitor Tori Deal and explained he wants a "platform to compete."
The Big Brother star claimed others previously told him he didn't have it in him to play football but came to The Challenge, where people are comparing him to CT, a three-time winner, one of the best to compete. Therefore, his "itch for competition" came over him as he wanted to see if he could beat the legend and take the crown.
Fessy wants to set up a boxing match against CT
In a Jun. 2021 Instagram post, Fessy challenged the reigning champ to a boxing match using a picture of the two in the middle of their heated argument.
He compared it to the current influx of YouTube stars getting into the boxing ring in the caption, believing they could "settle this in a boxing ring."
Additionally, Fessy noted he is fighting Big Brother Canada winner Jon Pardy in an upcoming pay-per-view boxing match and wants to face CT after he "takes care" of the former BB player.
He ended his lengthy caption by saying he doesn't want to "leave it in the hands of the challenge gods to see if we end up in a physical elimination against each other. Let's make it happen."
The former collegiate player also noted he would take on anyone who believes they could beat him in a Hall Brawl or another physical elimination. Fessy has since deleted his post.
The Challenge airs on MTV.