'The Challenge' Star Fessy Shafaat Spotted out With 'Survivor' Winner Michele Fitzgerald
Big Brother star and The Challenge finalist Fessy Shafaat and Survivor champ Michele Fitzgerald were recently photographed together, presumably in her native New Jersey, alongside a fan. As he no longer dates Haleigh Broucher and Michele and Island of the Island's Dean Kowalski aren't seeing each other anymore; the two are seemingly single.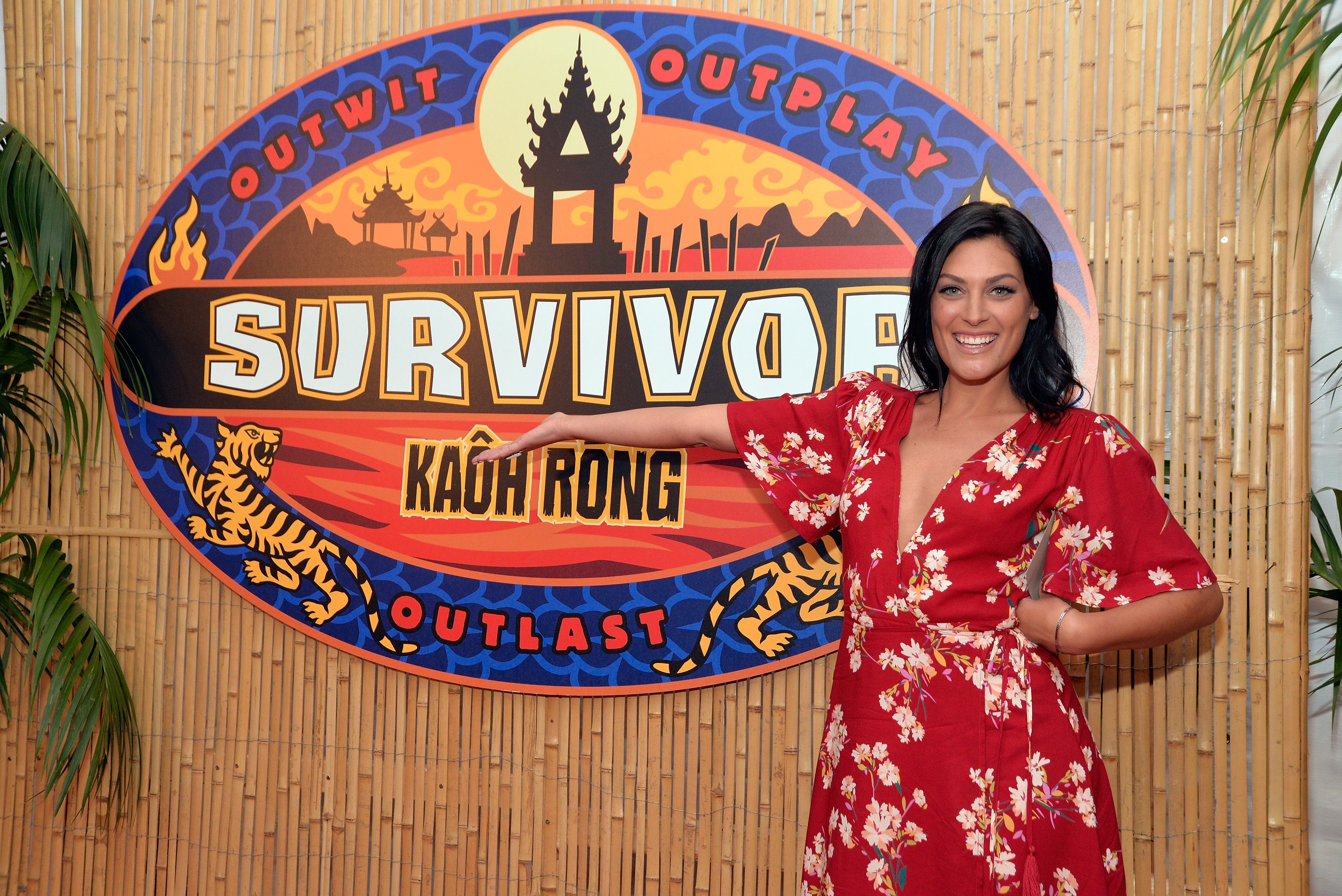 Fessy Shafaat spotted with Michele Fitzgerald
Former Big Brother 20 houseguest and two-time The Challenge finalist Fessy Shafaat and Survivor champ Michele Fitzgerald took a picture with a fan.
The viewer uploaded the photo from an unknown location, presumably in New Jersey, to her social media, captioning it, "It was so insane to meet the both of you today," and tagged the two.
Fessy, 28, and Michele, 31, were all smiles and stood pretty close together without touching. Even though the photo doesn't hint at a possible relationship between the two, many fans who saw the picture immediately assumed the reality competition stars might have started seeing each other.
Around the same time the fan uploaded their photo, Fessy, who lives in Florida, posted a picture and tagged his location as New Jersey, where Michele resides. It's unclear if he intentionally went to visit the Survivor champ or happened to run into her while he was in town.
He previously dated Haleigh Broucher
Following their time on BB20, Fessy began dating houseguest Haleigh Broucher, and they dated for nearly two years. However, in July 2020, she posted a statement to Instagram and Twitter, explaining they could no longer maintain their longest distance relationship.
A few months later, he competed on the most recent season, The Challenge: Double Agents, and flirted with female players Tori Deal and Gabby Allen.
Following the Jan. 6 episode, Haleigh claimed he ended their relationship while filming and insisted they were dating before he entered the house. However, Fessy later broke his silence and admitted they attempted to work on their relationship shortly before he left for filming.
He claims he wanted her to post a statement they reconciled, but she refused. Therefore, The Challenge star felt they never officially got back together.
She had a thing with 'Survivor' winner Wendell Holland
In 2018, a couple of years after winning Survivor: Kaôh Rōng, Michele and Ghost Island champ Wendell Holland seemingly briefly dated.
Although the exact details of their relationship are unknown, she posted several photos of the two, presumably while they were romantically involved. In one picture, the two hung out for his birthday.
Many fans didn't know the two had a thing for each other until they returned for Winners at War. The former couple ended up in the same tribe and seemed to have different recollections of their previous time spent together.
While she claimed they dated, he acknowledged it as them "kicking it." Following the season, Michele began dating Island of the Idols runner-up, Dean Kowalski, in the summer of 2020.
Although they never competed together, the two were friends and started a relationship during the COVID-19 pandemic. They have since parted ways.
The Challenge airs on MTV.