'The Challenge': How Did Jenna Compono and Zach Nichols Meet?
Jenna Compono and Zach Nichols from MTV's 'The Challenge' are prepping for a baby. Here's how the couple first met.
Jenna Compono and Zach Nichols are known for their relationship on MTV's The Challenge. Now, the two are engaged, planning a wedding, and preparing to bring a baby into the world. So, how did Compono and Nichols first meet? It all started with the infamous MTV series.
Jenna Compono and Zach Nichols connected on 'The Challenge: Battle of the Exes II'
Compono initially achieved reality TV fame thanks to her ex-boyfriend, Jay Mitchell. The two made their debut on The Real World and followed that up with a Challenge season. They competed on Battle of the Exes II as exes in 2015, and that's when Compono started getting flirty with Nichols.
MTV caught Compono and Nichols' first kiss on camera. And it seemed like the entire house knew they'd be perfect for each other. "Zach and Jenna, Ken and Barbie," contestant Sarah Rice said at the time. "They couldn't be prettier, and they couldn't be dumber, and I love the two of them together."
Compono and Nichols appeared to be going strong up until 2016. While Compono competed on Rivals III, she had trouble reaching Nichols on the phone. When she finally got ahold of her boyfriend, he called her by the wrong name. During the season reunion, Compono revealed she and Nichols broke up, as he was cheating on her.
Fortunately, the two were able to get past this incident and get back together. They've been on and off since.
Jenna Compono and Zach Nichols have had huge fights on 'The Challenge'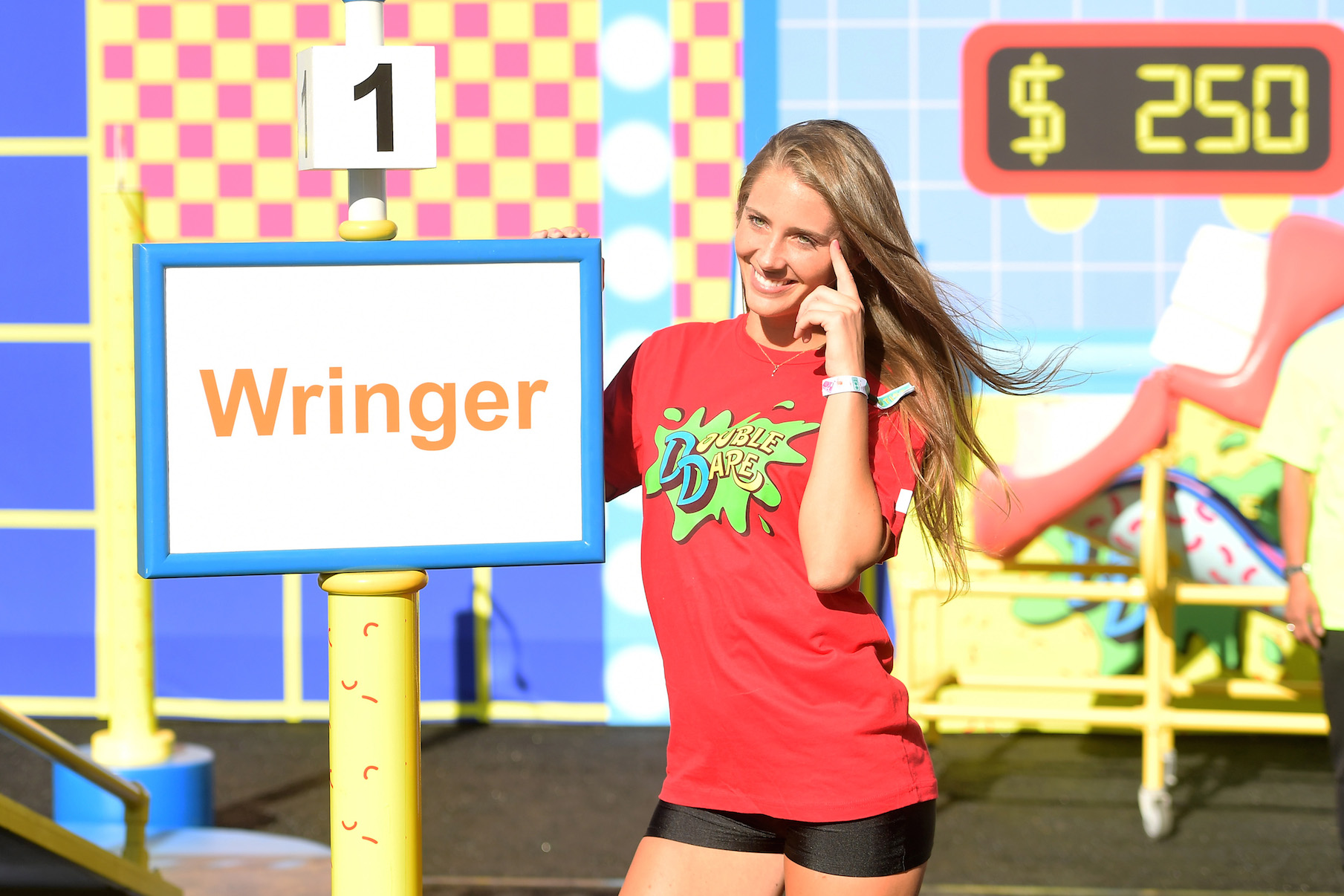 Compono had a lot of difficulties getting past the name incident on Rivals III. But they reunited on Invasion of the Champions in 2017, and they both still had feelings for the other.
"I messed up," Nichols admitted at the time. "I'm not nervous, because Jenna and I have very, very compatible personalities."
The two were able to sustain their relationship after reconnecting, but more trouble was afoot. Amanda Garcia later announced to Compono that Nichols was on a dating app during another Challenge season.
Later on Total Madness, Nichols was dodging Compono's phone calls while she was competing on the show and he was back home. Nichols went through Compono's DMs and saw she was messaging other men in the past while they weren't dating, prompting him to accuse her of cheating.
The Total Madness situation had fans begging Compono to leave Nichols, but they were able to work through it and are still together in 2021.
The couple is getting ready for marriage and a baby
Despite the drama of the past, Compono and Nichols are getting ready to welcome their first child.
"Happy Valentine's Day!" Jenna posted to Instagram. "Zach & I are expecting our first baby. After our wedding was postponed, we decided to start the next chapter of our lives. It really wasn't a hard decision for us, we were both super excited and ready. Luckily, we were fortunate enough to get pregnant on our first try and have had zero complications regarding my first trimester."
Compono mentioned she wants to have between six and eight kids with Nichols, too. And she wants to put her time and effort into expanding her family rather than The Challenge, so we imagine we won't see her nearly as much on the MTV show going forward.
Congratulations are in order for the happy couple!
Check out Showbiz Cheat Sheet on Facebook!