'The Challenge': Hunter Barfield Said He Has '500,000 Reasons' Why He Won't Speak to Ashley Mitchell
Fans of The Challenge are excited to see what Season 35, Total Madness, has in store. We know many returning champions, like Jordan Wiseley, Johnny "Bananas" Devenanzio, and Chris (C.T.) Tamburello are all eyeing up the big money as they rejoin the cast. And a wealth of newcomers are also trying their hand at winning. So far, it looks like Total Madness might be the most difficult to finish yet, as every player will have to go head-to-head in an elimination round to move forward.
There are a few veteran players who didn't return, however — and one of them is Hunter Barfield. Barfield was blindsided by his partner, Ashley Mitchell, on Final Reckoning, and he left the show empty-handed which she pocketed the $1 million prize. And he made it clear on The Challenge's Instagram page that he's still not over what went down.
Ashley Mitchell notoriously took prize money away from Hunter Barfield on 'The Challenge'
There have been quite a few shocking finales on The Challenge. And fans will never forget when Mitchell competed — and won — with Barfield on Final Reckoning back in 2018.
The pair had to compete with each other all season, though they didn't get along. There were frequent outbursts between them, and Barfield ultimately threatened Mitchell's family's lives to his friends at one point. Mitchell took the threat to heart, and it ended up burning Barfield in the end. While they came in first place in the finale as a pair, Mitchell ultimately earned more points in the finale over Barfield, giving her the power to choose whether she would split the $1 million prize or keep it all for herself. She chose to keep it.
"This guy has belittled me, put me down, slut-shamed me, and also threatened my life and my family's life," Mitchell said on the show. "I'm keeping the money. I would say I feel bad, but I don't …." To that, Barfield exploded with anger. After cursing and screaming he noted he'd "pray for" Mitchell.
Mitchell is back for Season 35, 'Total Madness'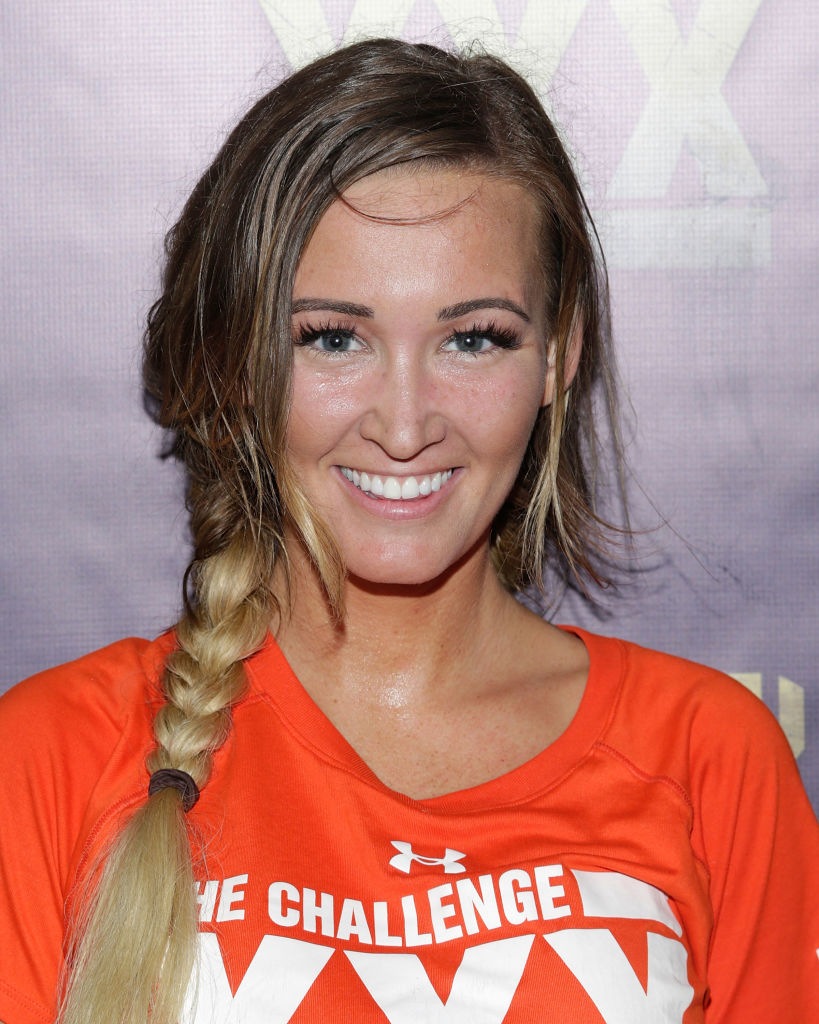 Barfield isn't back to try his hand at the big money on Total Madness. But Mitchell is. She's noted before that she has zero regrets with the way things went down on Final Reckoning, as she believes she earned every penny that season. And now, MTV just gave her the award of "Rich B*tch" ahead of the Total Madness premiere.
"I just want to thank my mom for making me a b*tch," Mitchell joked on the video for MTV. And, of course, she referenced her win against Barfield as well, as the iconic moment has gone down in Challenge history as one of the most savage to ever occur.
"And I want to thank Hunter for making me rich," Mitchell said while smiling to the camera. "All I'm trying to do is turn my money into more money. I've bought a house, I'm buying a four-plex apartment. Never too much money, you guys. I'm out here hustling. That's why I'm back in The Challenge, and I'm here to win again."
Barfield still isn't over Mitchell's betrayal
It looks like Barfield is still throwing shade in Mitchelle's direction. He commented on MTV's video with, "At least I was thanked…." This spurred further conversation.
As one follower asked Barfield, "so does this mean you'll unblock her now?"
Barfield replied, "I have 500,000 reasons not too."
As for Mitchell, it's clear she still has no regrets. After Barfield's comment, Mitchell wrote, "The haters can stay hating. I'm living my best life, taking care of my amazing family, giving back to those in need! So keep on hating bc this post has more comments than any other award post."
We're not sure if Barfield will ever return to the show — and if he does, we know he'd hate to be paired with Mitchell again. We'll have to wait and see if Mitchell can pull off another win at the end of Total Madness, which premieres on April 1.
Check out Showbiz Cheat Sheet on Facebook!