'The Challenge': Is Cara Maria Sorbello Planning On Moving Away From Montana and Paulie Calafiore?
MTV's The Challenge has been on TV for over two decades, and we've seen certain stars of the show compete for the big money season after season. One of the most successful Challenge competitors to date is Cara Maria Sorbello. While she didn't win during her first season, she's been back on the show throughout the last 10 years making a name for herself as a physical and mental threat.
Along with her gameplay, Sorbello is also known for her relationships with other competitors. She's currently dating fellow contestant Paulie Calafiore, though fans suspect their relationship may be on the rocks. And now, it appears Sorbello may be planning on moving out of her current home state, which also may mean she'll be leaving Calafiore behind.
Cara Maria Sorbello initially moved to Montana for ex-boyfriend Abram Boise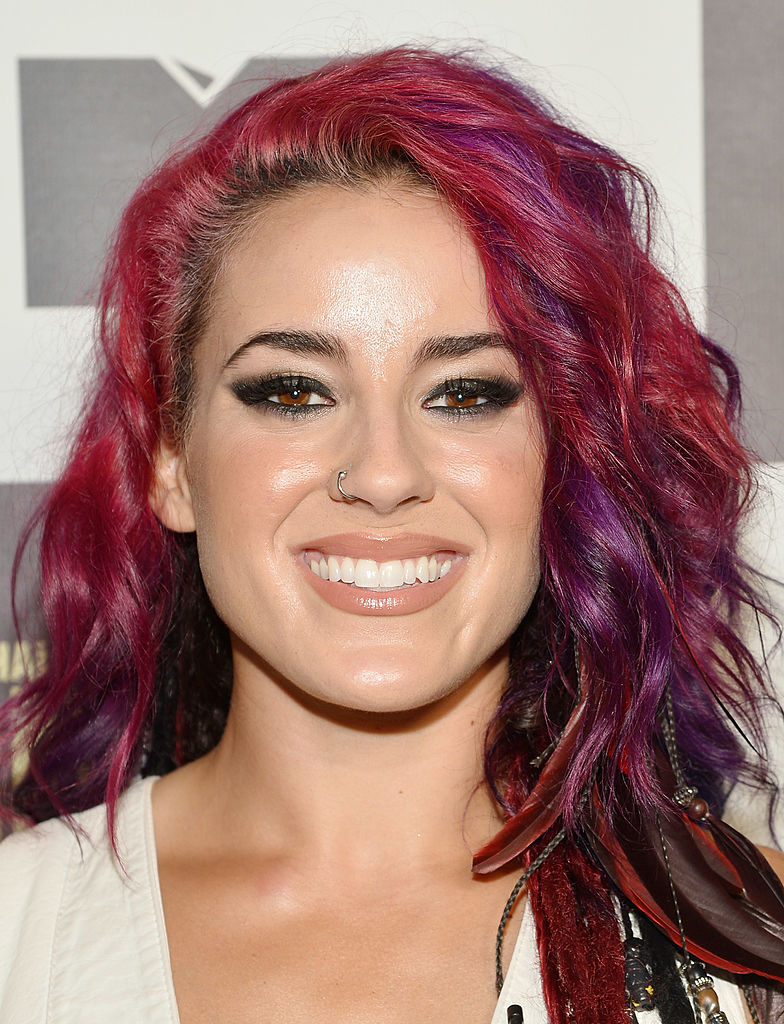 Long before Calafiore was in the picture, fans may remember when Sorbello was with intimidating contestant Abram Boise. They began dating back in 2010 after the Cutthroat season, and they appeared to be the perfect couple, as they were both strong, misfit personalities in the house.
Unfortunately, there was a lot of tension in their relationship from the start. Sorbello kissed another contestant during 2016's Battle of the Bloodlines. And during this time, Sorbello even told her cousin, "I just don't want to be with him anymore. I was gonna leave him when I got home from this. We've broken up so many times. It's just an unhealthy relationship."
Despite their ups and downs, these two were still crazy about each other for years. And Heavy reports Sorbello even moved to Montana to be with Boise and work with horses, which is one of her major passions in life.
Current boyfriend Paulie Calafiore moved to Montana to be with Sorbello
Boise may be out of Sorbello's life, but now, she's all-in with Paulie Calafiore. However, their relationship had a rocky start. While they connected during Final Reckoning, Calafiore was found to have had a girlfriend at the time. According to the other woman, Danielle Maltby, Calafiore was making all kinds of promises to her behind Sorbello's back.
"I want to vomit because it makes me so sick to think that someone can sit there and spout out these professions of love to me and then hang up the phone and go and f*** someone else," Us Weekly notes Maltby said.
Despite a brief breakup, Calafiore managed to redeem himself, and Sorbello stuck by his side. And this eventually led to Calafiore moving to Montana.
Back in May 2019, Calafiore told People, "I'm happy to say that we'll be getting a place together in the near future. … We've definitely been through hell and back in and out of The Challenge both times around and it's only a testament to the connection we have that we have only grown stronger and closer together through everything."
Sorbello hinted on Instagram she may be ready to move
We're not sure exactly what's going on with Sorbello and Calafiore these days, as they both appear to be changing their Instagram content to be less about their personal lives and more about their brand. But Sorbello may have just hinted that she's ready to move away from Montana, and this makes us wonder where her relationship with Calafiore stands.
She captioned an Instagram post added on Jan. 19, "Where would you suggest is a good place to live and why? Im getting antsy out here in Montana."
A fan in the comments asked about Sorbello's horse, Garnett, in this situation, too. "With Garnett's age and laminitis, Would she be able to handle a long distance trailer ride?" They questioned. And Sorbello answered honestly.
The star wrote back, "garnett comes first. If shes not doin well i wont go anywhere. I take care of her where she is. If she is good enough to handle a trailer ride i will take her. But she comes before anything. Im just kinda feelin out a new spot."
Sorbello mentions her horse in a few other comments, too. But she doesn't mention if Calafiore will be moving along with her, which is making us wonder if they're ready to go their separate ways.
No matter what, fans are confused, as many thought Sorbello recently designed and moved into a new home in Montana and wouldn't be leaving for a long time. We'll have to wait and see what she's really planning for the future!
Check out Showbiz Cheat Sheet on Facebook!