'The Challenge': Jenna Compono and Zach Nichols Have a New Wedding Date
Jenna Compono and Zach Nichols are known for their tumultuous relationship showcased on MTV's The Challenge. But they're now prepping for marriage. Here's Compono and Nichols' new wedding date they recently announced to Instagram.
Jenna Compono and Zach Nichols from MTV's 'The Challenge' got engaged in 2019
Compono and Nichols have had a number of ups and downs on The Challenge. They first got together back in 2015 after connecting on The Challenge: Battle of the Exes II. While they appeared to be the perfect match at first, there was trouble in paradise. Nichols was found to be cheating on Compono, and they broke up briefly before reconnecting again on future Challenge seasons.
There was additional trouble for Compono and Nichols on The Challenge: Total Madness, too. While Compono was competing on the show, Nichols searched through her DMs and accused Compono of cheating. Ultimately, they were able to move on from this, but it deeply affected Compono while on the show.
Now, Compono and Nichols are engaged. Nichols got down on one knee for Compono while they visited New York City at the end of 2019. "We went to see the tree every year since we met and a lot of memories have happened in New York City," Compono explained. "I was so surprised and it was so sincere and sweet. I couldn't be happier."
Jenna Compono and Zach Nichols announced their new wedding date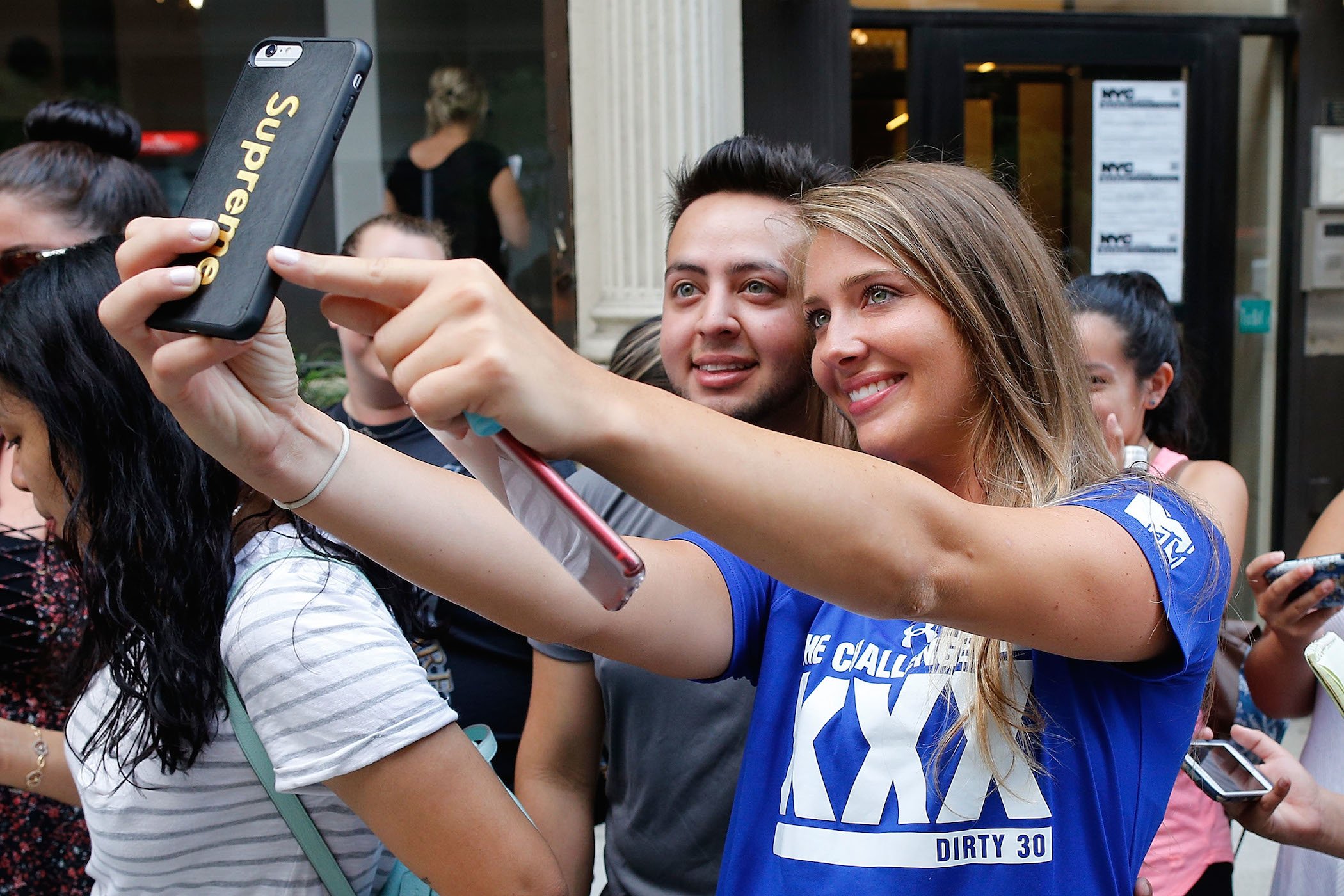 Despite their past troubles, Compono and Nichols are moving forward with their wedding plans. Unfortunately, the coronavirus (COVID-19) pandemic has forced them to postpone their date.
"Right now all I'm really worrying about is the wedding because that's in February and nothing is open, so I'm starting to freak out," Compono told Entertainment Weekly back in May 2020. "Our engagement party got pushed to August. So that sucks too."
Now, the couple has a new date. Reddit notes Compono posted to Instagram that they pushed their wedding date back to April 2, 2022.
"I follow her on Twitter, and they were having a 500-person wedding," one Reddit user added. "The venue made them limit to 50 people during Covid-19 and Jenna got super upset about it, so she chose to move it so she wouldn't have to leave out guests."
Fans of 'The Challenge' are still iffy about Zach Nichols
While Compono and Nichols have been on and off for years, fans are still majorly uncertain about Nichols. Fans witnessed Nichols' unsavory behavior toward Compono when Compono competed on Total Madness. And they're worried he'll continue to be unfair to her going forward.
"He is so abusive and a gaslighter," one Reddit user noted. "He makes everything her fault."
"I wonder what she sees in him," another fan commented. "I wonder what she thinks when she watches back episodes from The Challenge where he's abusing her."
Wedding aside, Compono and Nichols have more big plans, too. They recently announced they're expecting a baby. "Happy Valentine's Day!" Jenna posted to Twitter. "Zach & I are expecting our first baby. After our wedding was postponed, we decided to start the next chapter of our lives. Head over to Instagram for the rest! @JennaCompono and follow @babynichols_ on Instagram for our journey."
We're excited to keep up with Compono and Nichols — and we're hoping for a special MTV episode about their wedding!
Check out Showbiz Cheat Sheet on Facebook!