'The Challenge': Jenna Compono Said She's Now in Therapy With Zach Nichols
[Spoiler alert: Elimination revealed for The Challenge: Total Madness, Episode 9]
The Challenge: Total Madness is over halfway finished, and we're excited to see who can attain their red skull next. While the elimination battles are intense, the season also heated up with some personal drama. And Jenna Compono was at the center of plenty of it.
Compono and her now-fiancé, Zach Nichols, got into a serious fight on the show. And it appeared to mentally take Compono out of the game. In episode 9, she was finally eliminated after losing to Aneesa Ferreira. Now that the dust has settled and Compono is back home, she noted she and Nichols are in therapy.
'Total Madness' showed Zach Nichols accusing Jenna Compono of cheating on him
RELATED: 'The Challenge': Fans Are Blasting Tori Deal For Supporting Jenna Compono Staying With Zach Nichols
Love them or hate them, Nichols and Compono are still together after all these years of fighting. And Nichols' behavior toward Compono on Total Madness seemed completely out of line. During one of their brief phone calls, Nichols admitted to Compono that he went through her direct messages from two years ago. And he saw flirty texts between her and other men that prompted him to accuse her of cheating.
Compono maintained that she was only talking to other men when she and Nichols were on a break. But Nichols wasn't having it. During episode 7, he gave Compono an ultimatum. Either she had to quit the game and come home, or he would throw her out of their house.
Ultimately, Compono decided to stay — but her elimination round against Ferreira sent her packing.
The fighting had Compono almost ready to quit the show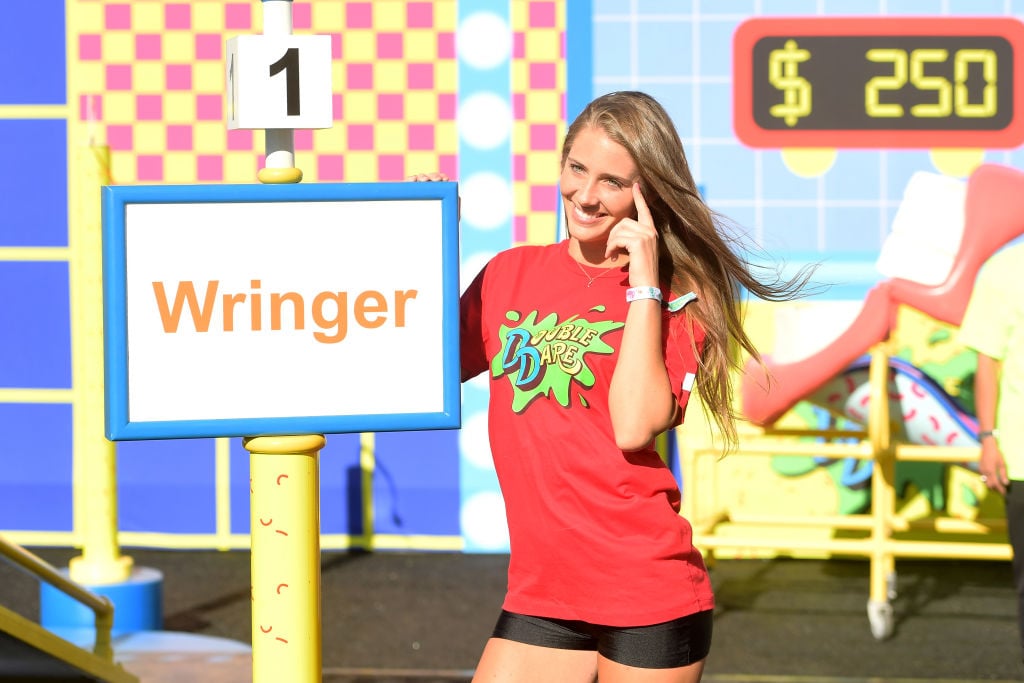 RELATED: 'The Challenge': Jenna Compono Posted Another Photo of Her and Zach Nichols to Instagram, and Fans Are Still Roasting Her
We've seen quarrels with Nichols get to Compono in the past, and this season was no different. She was thrown into an elimination round against Tori Deal first, as competitors expected she was totally checked out. But even when Compono returned with a win, those around her could still tell her head wasn't fully in the game.
"Jenna was like, every day like, 'I want to go home.' I mean, she was not in a great space, so we all thought, you know, at some point, she was gonna go," Ferreira told the Challenge Mania podcast. "What better way to go, is like, an elimination, you can just try your hardest, or not try that hard, and go. But it didn't go that way."
Compono admitted to Entertainment Weekly that she had her bags packed, too. "I actually did pack my suitcase," she said. "I had it all packed and ready to leave and then Nany [González] told me, 'Just think about it until the morning.' And then that morning is when I decided to stay but I was all packed up and ready to go … before the Tori elimination. I talked to production, I was ready to be out."
Compono said she's now in therapy with Nichols
While Compono had her doubts about staying on the show, she told Entertainment Weekly she's glad she stuck it out. And now that she's back home with Nichols, it's clear the two worked it out, as he proposed. She told the publication that after some arguing, they decided it was best for them to sign up for therapy.
"Both of us had some explaining to do between each other's social media and whatnot, but we didn't realize the way we handle situations wasn't healthy, so we actually signed up for therapy," Compono said. "We went to a few of those, and we learned how to handle situations in a better way now instead of just lashing out at each other."
It seems like Compono and Nichols are currently in a good place. We're excited to hear more about their wedding as it approaches!
Check out Showbiz Cheat Sheet on Facebook!