'The Challenge': Jenna Compono Wants to Return When the 'Time Is Right'
Article Highlights:
Jenna Compono and Zach Nichols had a baby and haven't competed on MTV's The Challenge since
Jenna Compono told her Instagram followers she'd consider returning to the show
Jenna Compono did not join The Challenge: All Stars Season 2 cast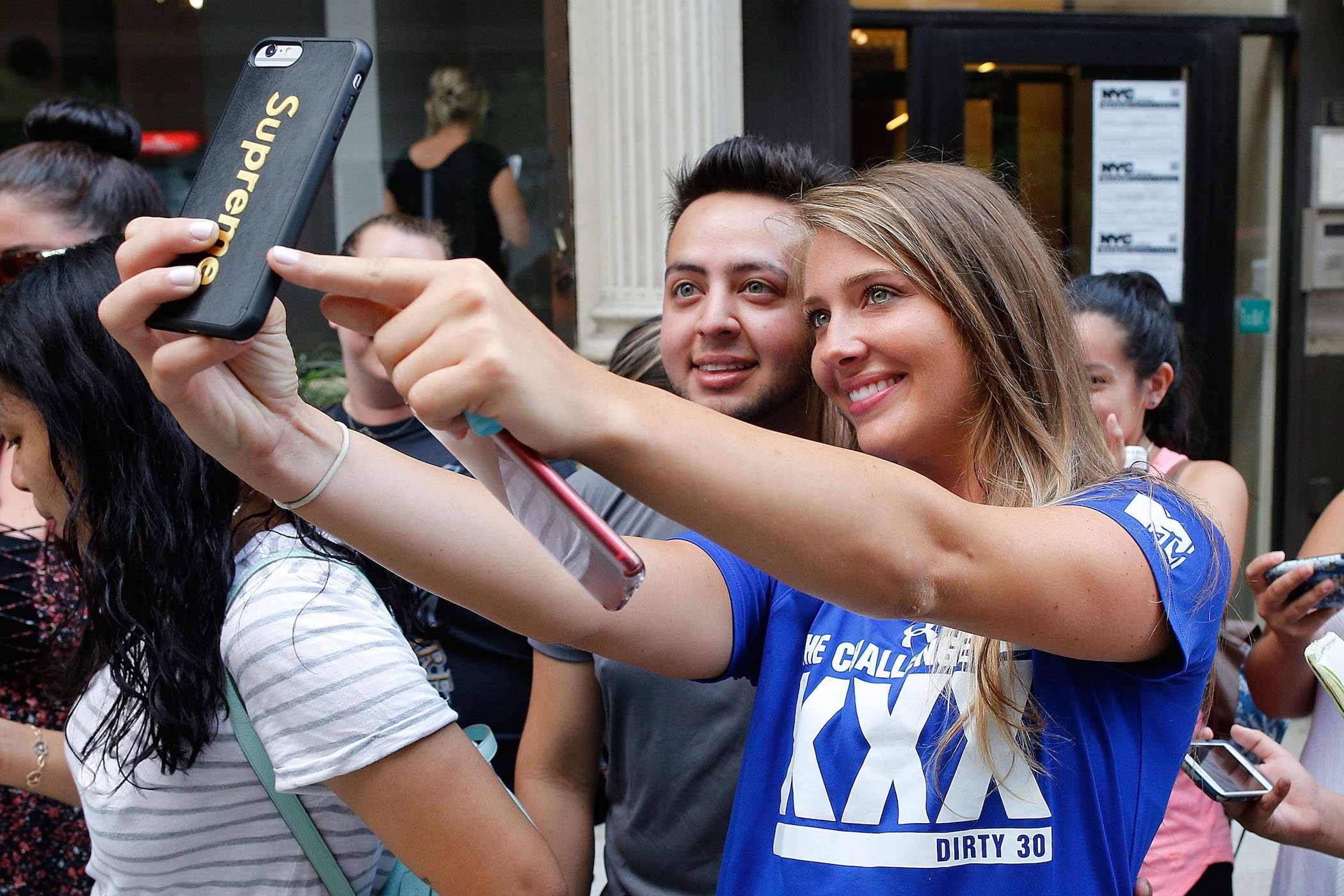 Fans of MTV's The Challenge know Jenna Compono and Zach Nichols quite well. The reality TV couple had their ups and downs on the show, but they now have a baby. And they both haven't competed on The Challenge in quite some time. So, will Jenna return as a cast member? Here's what she recently told her Instagram followers. Plus, whether she's joining The Challenge: All Stars Season 2 cast.
Did Jenna leave 'The Challenge'? She had a baby with Zach Nichols
Jenna Compono got her start on Real World: EX-Plosion prior to joining The Challenge cast. But after joining the MTV competition show, she proved she's more than just a pretty face. She competed on Invasion of the Champions, XXX: Dirty 30, Champs vs. Stars (2017), Final Reckoning, War of the Worlds, and Total Madness, and she made the finals on Battle of the Exes II, Battle of the Bloodlines, and Rivals III.
While many know her for her incredible athletic ability and good-natured spirit, she's also known for her relationship with Zach Nichols. Jenna and Zach had many of their lowest lows happen during The Challenge seasons. But ultimately, they worked through their issues.
So, are Jenna and Zach from The Challenge still together? As of October 2021, they are. And they have a baby, too. While neither Jenna nor Zach formally left the reality show behind, they made it clear their family has become their priority.
Jenna says she'd return to the reality show as long as the timing works out
So, did Jenna Compono leave The Challenge for good? While she hasn't competed on a few seasons, fans shouldn't count her out just yet. She recently answered the question via Instagram Stories.
"How does it feel to be a mommy and will you go back to The Challenge?" a fan asked Jenna, as captured by a Reddit user.
"It is exhausting when it's time to go to bed, but I lucked out," Jenna answered. "Anythony's such a good baby! I already want another!" As for The Challenge, she added, "If the time is right I would come back."
As for current gameplay, Jenna also shared her thoughts and feelings about the latest seasons. "I PERSONALLY miss the old challenges, like Exes 2 (which was, by far, my favorite season). BEST CAST," she wrote. " … I also miss how drama was about the game and less about personal attacks."
Did Jenna Compono join 'The Challenge: All Stars' Season 2 cast?
How soon will Jenna rejoin The Challenge cast? While fans are excited to hear more about The Challenge: All Stars Season 2 cast, the new season doesn't seem to involve Jenna or Zach. But viewers will see plenty of fan favorites. Darrell Taylor, Derrick Kosinski, Jonna Manion, Katie Doyle, Kendal Darnell, Laterrein Wallace, Nehemiah Clark, and Teck Holmes from The Challenge: All Stars Season 1 will reportedly return.
As for the new players, fans can anticipate seeing Ayanna Mackins, Brad Fiorenza, Casey Cooper, Cohutta Grindstaff, Derek Chavez, Janelle Casanave, Jasmine Reynaud, Jodi Weatherton, Leah Gillingwater, Melinda Collins, MJ Garrett, Ryan Kehoe, Sophia Pasquis, Steve Meinke, Tina Barta, and Tyler Duckworth.
We look forward to hearing more about The Challenge: All Stars 2 and whether Jenna or Zach will come back to the OG show or spinoff series anytime soon.
Check out Showbiz Cheat Sheet on Facebook!
RELATED: Jenna Compono Said She Wants '6 Kids' With Zach Nichols and Won't Have Time for 'The Challenge' Anymore