'The Challenge': Jenna Compono and Zach Nichols Reveals Gender of Baby in Adorable Video
After dating on-and-off since 2014, The Challenge stars Zach Nichols and Jenna Compono got engaged in Dec. 2019. Although the two initially planned on marrying in Feb. 2020, the COVID-19 pandemic forced them to delay their wedding. Following another postponement, the couple decided to "start the next chapter" and create a family. They announced their pregnancy last month and recently revealed the gender in an adorable Instagram video.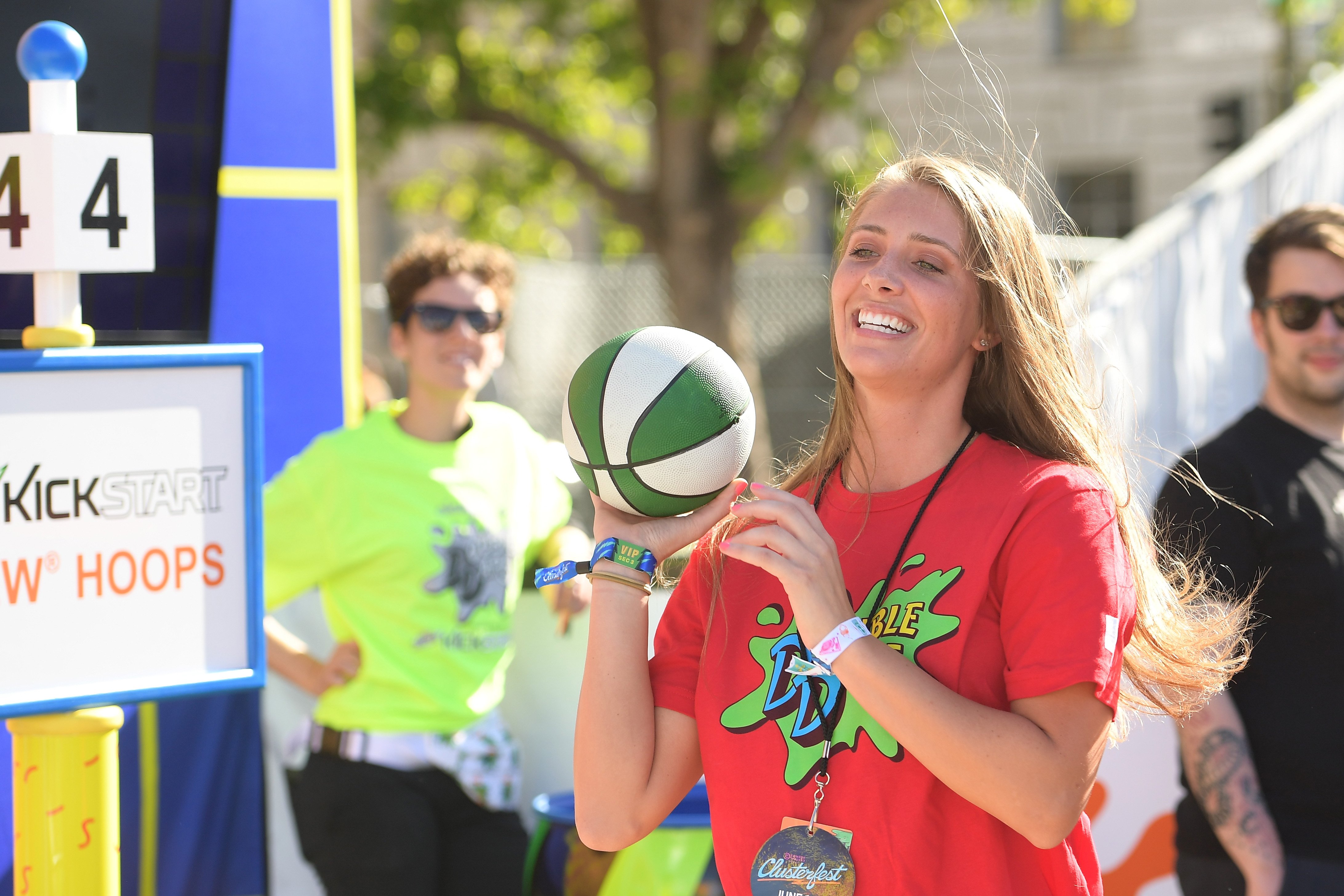 Zach Nichols and Jenna Compono met during 'The Challenge 26'
In 2014, The Real World rookie Jenna Compono met one-time champ Zach Nichols during The Challenge: Battle of the Exes 2. Even though they were competing alongside their exes, the two fell for each other and began dating after filming wrapped.
Jenna returned for Battle of the Bloodlines and Rivals III, while Zach took a break. During Rivals III, she found out he cheated on her while she filmed the season when she phoned him, and he called her a different name. Therefore, the couple split.
RELATED: 'The Challenge': Amanda Garcia Reignites Old Beef With Zach Nichols and Jenna Compono on Twitter
They both competed in Invasion of the Champions (2017) and rekindled their romance regardless of hookup rumors involving Jenna and another castmate. Following the season, they moved in together, and Jenna returned to Total Madness while he stayed home.
Although they frequently fought when she called him, and Nichols threatened to end their relationship if she didn't quit and return home, he proposed to her shortly after the season wrapped in Dec. 2019.
They announced their pregnancy in Feb. 2021
After the engagement, Compono noted she had no immediate plans to return to The Challenge as she planned on starting a family quickly following their wedding.
However, she believes Nichols might come back for another shot at the grand prize. The two planned on marrying in Feb. 2020 but had to postpone due to the COVID-19 pandemic.
RELATED: 'The Challenge' Stars Jenna Compono and Zach Nichols Announce Pregnancy: 'Never Been This Excited'
Therefore, they decided to start their family sooner, as The Real World star has already stated she wants at least seven kids. The couple announced their first pregnancy on Valentine's Day 2021 with a maternity photoshoot they uploaded to Instagram.
Compono noted she was in her first trimester at the time and expects to welcome their first child in Aug. 2021.
Jenna and Zach expecting a baby boy
In a 30-second Mar. 2021 Instagram video, the couple, wearing "mommy" and "daddy" shirts, stood outside of their house with a few friends and family members, including her cousin from Battle of the Bloodlines, Brianna Julig.
Nichols held a huge balloon that released several smaller blue balloons when Compono popped it, revealing the gender of their baby as a boy. They both seemed happy, him more so, and hugged and kissed a few times.
RELATED: Jenna Compono Said She Wants '6 Kids' With Zach Nichols and Won't Have Time for 'The Challenge' Anymore
Several co-stars, including Wes Bergmann, Kyle Christie, Bayleigh Dayton, Derrick Kosinski, Kaycee Clark, Leroy Garrett, and Kailah Casillas, commented their congratulations.
Compono and Nichols have already created an Instagram account for the new addition to their family. The Challenge 36 airs Wednesdays at 8/7 Central on MTV.