'The Challenge': Jenny West Addresses Critics Who Say She 'Looks Like a Man'
The Challenge competitor Jenny West has received hate throughout her two seasons as some viewers have sent her cruel messages regarding her muscular appearance. The 33-year-old addressed her critics in an Instagram post.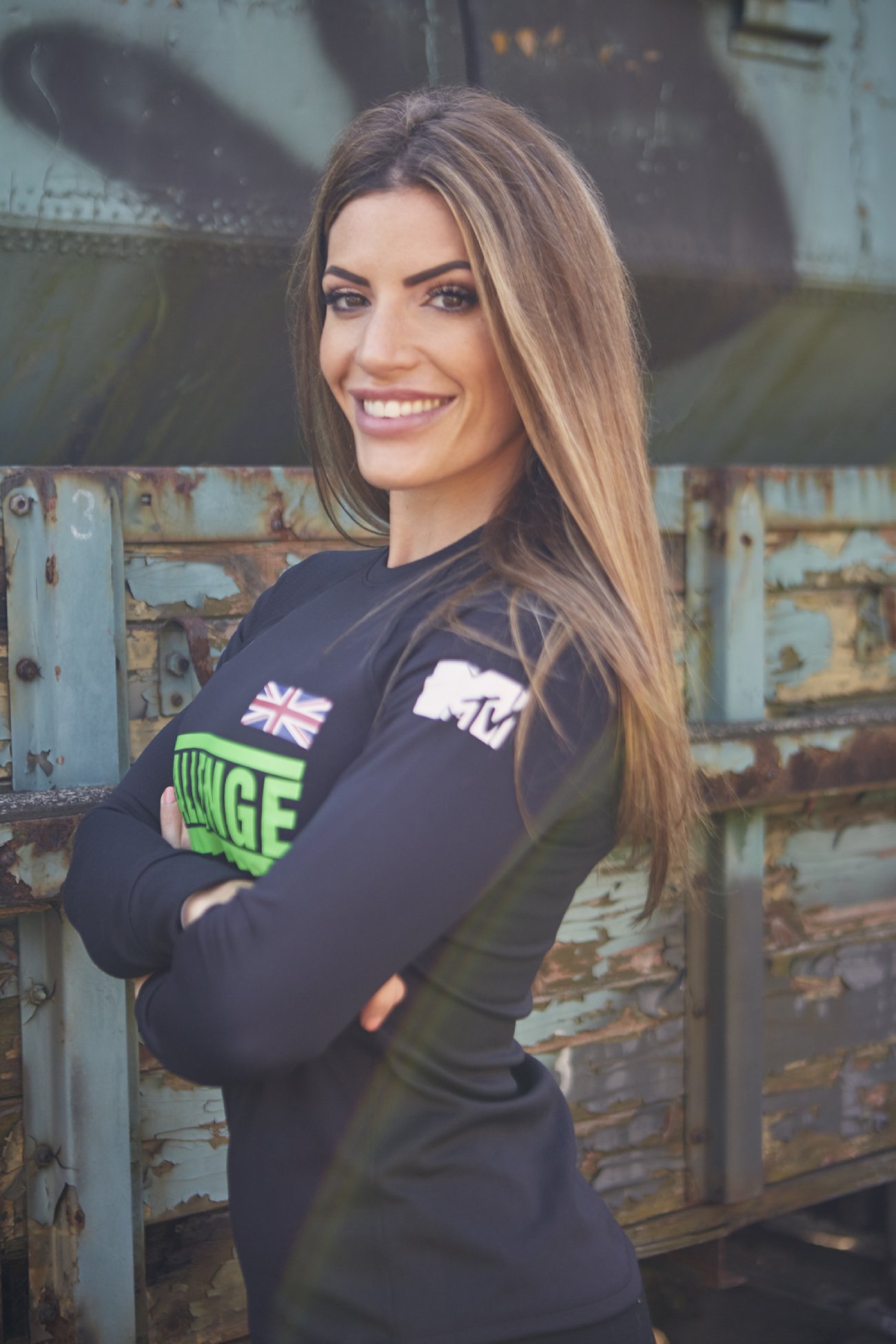 Jenny West on 'The Challenge'
The personal trainer, bodybuilder, and winner of the 2018 British competition series, Survival of the Fittest, made her MTV debut on the 34th season of The Challenge: War of the Worlds 2.
Placed on the doomed Team UK, the Tribunal selected her for the Proving Ground to go against another British rookie, Nicole Bass, in the sixth episode. While also a strong competitor, she beat Bass in a puzzle elimination, proving she had the full package to win potentially.
After later getting into a Tribunal, she found herself in another elimination two weeks later. Although it seemed like she would run through Tori Deal in the Hall Brawl, the opposite happened, and West went home a couple of weeks before the finals.
RELATED: 'The Challenge 35': Jenny West Says She 'Misses Her Friendship' With Dee Nguyen After Fallout
She returned for the following season, Total Madness, and showed everyone she came to compete by winning the first challenge. Because everyone needed to win an elimination to enter T.J. Lavin's finals, the British personal trainer asked Dee Nguyen to throw her in against the perceived weakest female in the house, Jennifer Lee.
The 33-year-old singlehandedly sent the rookie home and went on to win a daily challenge. Aligned with Johnny "Bananas" Devenanzio, the bodybuilder is primed to go far this season.
Fans criticize Jenny West's appearance
Throughout the past two seasons of The Challenge, fans have negatively commented on West's muscular appearance and often ask if she's a man or transgender.
The bodybuilder has responded to the remarks several times and confirmed that she's a woman but has a sturdy figure due to her love of weightlifting. She has stated that she enjoys her strength, even if some think it makes her look "manly."
RELATED: 'The Challenge 35': Jenna Compono Defends Relationship With Zach Nichols After Criticism
West also believes people who make those comments are insecure.
Jenny West addresses her critics
In a recent Instagram post, the 33-year-old opened up about how she overcomes the hateful comments about her muscular frame. The British bodybuilder admitted she previously worried about looking too muscular in certain outfits and thought people would mistake her for a transgender person if she dressed up in "a tight dress and heels."
West pointed out that she still "has feelings" no matter her physical strength, and revealed that certain comments have "reduced me to tears." However, the remarks don't bother her nearly as much anymore because she realized those who make nasty comments aren't people whose opinions she should regard.
The two-time Challenge competitor closed by giving advice to any followers who have also received negative feedback, explaining their rude remarks usually come from an insecure place.
RELATED: 'The Challenge': Tori Deal and Cara Maria Sorbello Might've Totally Squashed Their Feud
Fellow Challenger Cara Maria Sorbello commented her support, writing in all caps, "I love your muscles." She followed it up with, "If people weren't so insecure in their own bodies, they would actually admire yours. I tell people if I ain't your cup of tea, don't drink it! Love you, Jenny."
The Challenge 35: Total Madness airs Wednesdays at 8 p.m. EST on MTV.