'The Challenge': Johnny Bananas Calls 'Spies, Lies, and Allies' 'Hard to Watch'
The Challenge GOAT Johnny "Bananas" Devenanzio has a lot to say about season 37 Spies, Lies, and Allies. He's been talking about it on his new podcast Death, Taxes, and Bananas. He's also been discussing it on other Challenge-focused podcasts, like Challenge Mania with Derrick Kosinski and Scott Yager.
After hearing everything he has to say about Spies, Lies, and Allies, it's clear that Bananas is not a big fan of the current season. He's noted that the ratings are in the "toilet," and he recently agreed with Wes Bergmann that the vets were "f–king idiots." Now, his latest comment is that season 37 is "hard to watch."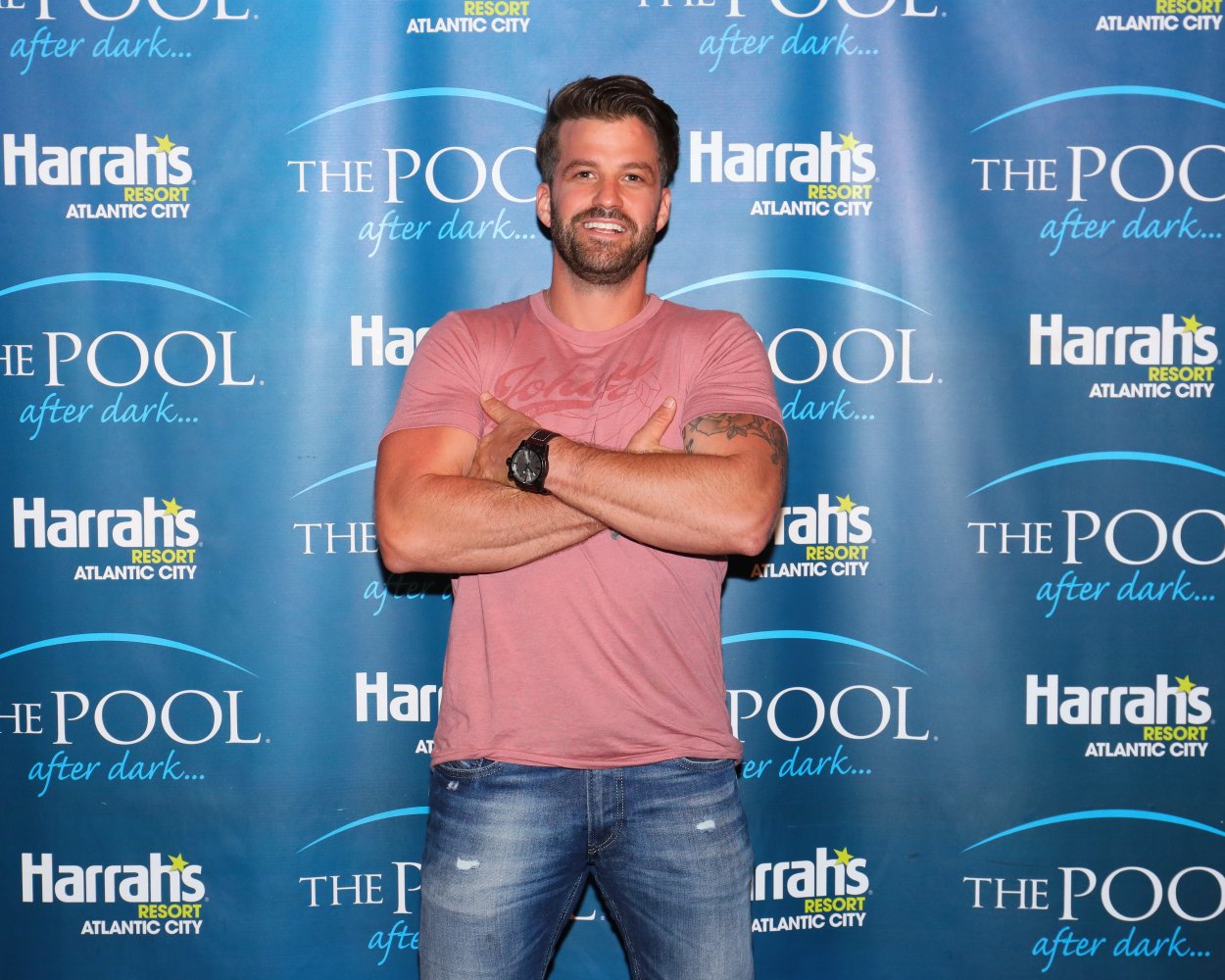 Johnny Bananas needed a break after 'The Challenge: Total Madness'
Bananas scored his seventh Challenge victory in season 35 Total Madness. But he admitted to Heavy that he needed to take some time off after that win because the experience took its toll.
"After Total Madness, I just needed a break. Because that bunker we lived in truly drove me mad," Bananas confessed. "It's been fun for the first time in a long time to be able to sit back and watch from my couch, let everybody else indulge in the misery. For me, it's bittersweet. Parts of it, I miss it. But then other parts, I don't."
The GOAT doesn't have any plans to retire from competing on The Challenge. But he has enjoyed pursuing other interests. Like his podcast and his show Celebrity Sleepover, which has a season 2 coming this fall.
He's not impressed with the vets on 'Spies, Lies, and Allies'
The cast of Spies, Lies, and Allies started off with a cast of 34. Which included 15 vets and 19 rookies from reality shows that air around the globe. The goal of this unique casting strategy was to reach a broader audience, and these newbies have already made their mark.
Realizing they were outnumbered by the rookies, the vets immediately formed an alliance to survive. But even though the strategy has been successful, Bananas and Wes are not impressed. At first, Wes described the strategy as "brilliant. Then he added ""I think that they're all idiots," and Bananas agreed.
"They're running around with facial expressions as if they had invented something that had never been done or used before. And it's like the most innovative thing, they're calling the patent office and they're trying to get it all trademarked," the two-time winner said.
Johnny Bananas says 'The Challenge' season 37 is 'hard to watch'
Wes accused the current vets on Spies, Lies, and Allies of ignoring a strategy that he and Bananas have been trying to explain for years without success.
"It's like, 'You f–king idiots. We have been trying to explain this to you for the last five years that this is how the game is supposed to be played. But you narcissistic ego, attention-seeking people just have to deviate from that plan to get clout," Wes said.
Bananas concurred, adding that the vets are supposed to be acting like they've been there before. His philosophy is that "when you execute the perfect move or the perfect strategy, you kind of keep it to yourself."
During a separate appearance on Challenge Mania, Bananas went even further by declaring that the current cast was making Spies, Lies, and Allies "hard to watch."
The ratings for 'Spies, Lies, and Allies,' are tanking
While talking with Derrick and Scott, Bananas pointed out that he wasn't the only fan who had issues with Spies, Lies, and Allies. After season 36 Double Agents averaged one million viewers per episode, season 37 has lost half that audience. Bananas described The Challenge ratings as being in "the toilet."
According to Media Traffic, episode three of Spies, Lies, and Allies had just 506K viewers. Which was down from the 600K viewers that watched both the premiere and episode two.
'The Challenge' should go back to basics
Bananas blamed the ratings decline on the fact there are so many rookies in season 37. He says that fans want to see familiar faces. With so many newbies in the current cast, the GOAT believes fans aren't invested in Spies, Lies, and Allies like they have been in previous seasons.
The seven-time winner shared that the best way to win fans over is to go back to the basics. He also pointed out that the best possible strategy a player can have on The Challenge.
"The longer you can stay anonymous and in the background and pull strings… and not let anybody know you're doing it, that in my opinion is the most flawless, impressive game," Bananas explained.
New episodes of The Challenge: Spies, Lies, and Allies air Wednesday on MTV.