'The Challenge': Johnny 'Bananas' Devenanzio Addresses His Potential Retirement From the Show
Johnny "Bananas" Devenanzio recently cemented his legacy as the greatest competitor to ever compete on The Challenge. Devenanzio, who recently just completed his 20th season of the show, won his seventh season title on Total Madness, the most in the history of the show. With everything that he has accomplished, and with him being 38 years old, is Devenanzio going to call it quits soon?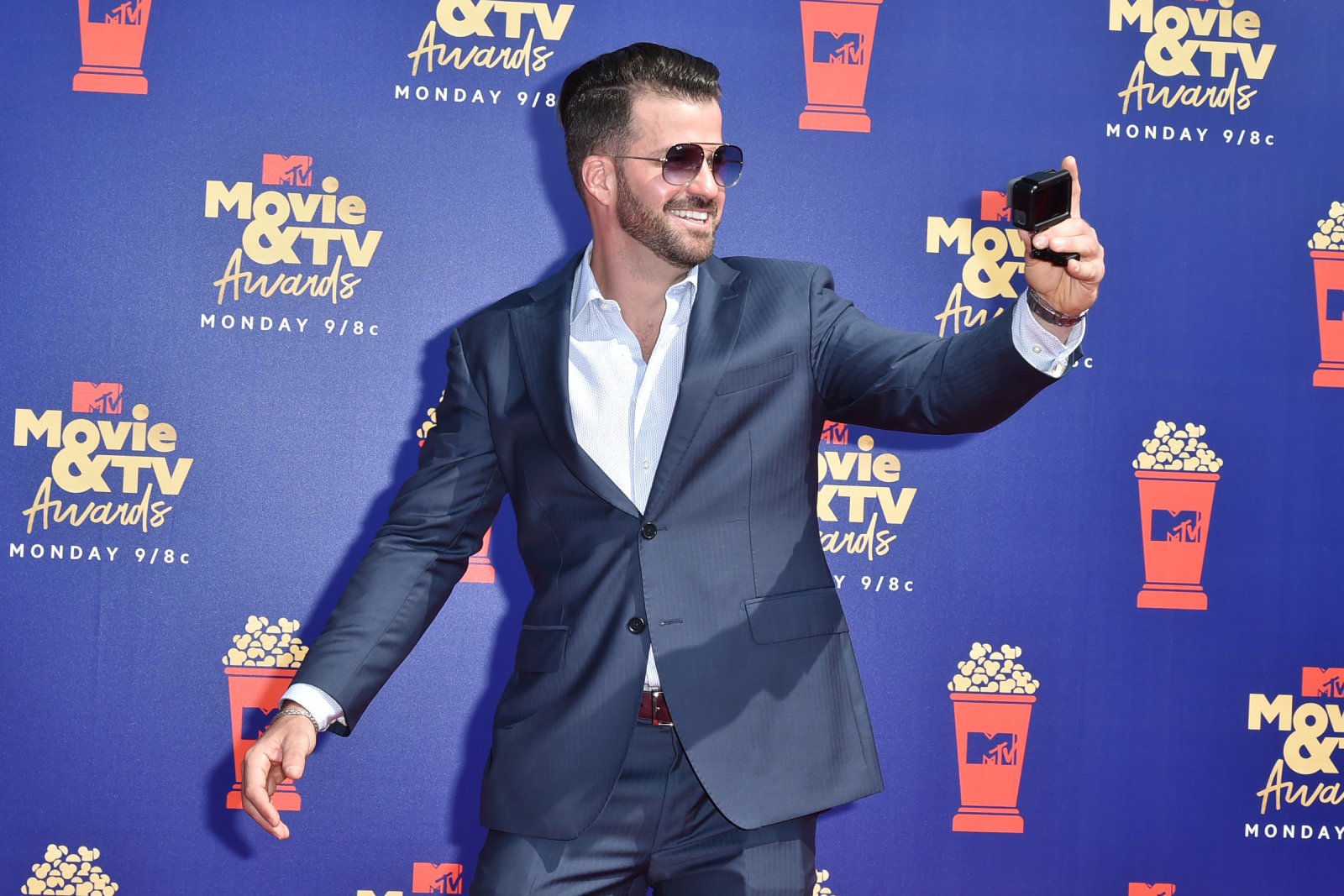 Johnny 'Bananas' Devenanzio just completed his 20th season of 'The Challenge'
Devenanzio has been starring on MTV for over a decade. After first appearing on The Real World: Key West in 2006, his first season of The Challenge was The Duel, which also aired in 2006. He has pretty much been on The Challenge ever since.
RELATED: 'The Challenge': Johnny 'Bananas' Devenanzio Just Got Called Out by an Ex-'Challenge' Star
Prior to Total Madness — his 20th season — Devenanzio had won a record six season titles. However, he had not won a season since Rivals III, which aired in 2016. Devenanzio ultimately went six consecutive seasons without winning a title or even making a final. 
Many people speculated that Devenanzio had been cursed. This was because he took all of the money from his partner, Sarah Rice, on Rivals III when given the option. 
Like the Cleveland Cavaliers and Chicago Cubs did a few years ago, though, Devenanzio broke the curse.
Johnny 'Bananas' Devenanzio won 'Total Madness'
Devenanzio reached the final on Total Madness. He ultimately had to square off against four other male competitors, Kyle Christie, Cory Wharton, Faysal "Fessy" Shafaat, and Rogan O'Connor. Four female competitors also reached the final, including Jenny West, Kaycee Clark, Bayleigh Dayton, and Melissa Reeves. 
In the end, Devenanzio and West ended up coming out victorious, as they each won $500,000. Christie and Clark each finished second while Wharton and Dayton finished third. Shafaat and Reeves then finished fourth, and O'Connor finished fifth among the male competitors.
RELATED: 'The Challenge': Which Legend is Older Johnny 'Bananas' Devenanzio, Wes Bergmann, or Chris 'CT' Tamburello?
Devenanzio's victory gave him his seventh season title. It also made his career winnings on the show equal $1.18 million, according to Fandom — the highest out of any Challenger. 
So, is it time for Devenanzio to ride off into the sunset, a la Peyton Manning and John Elway, and retire?
Did Devenanzio hint that he is retiring from 'The Challenge'?
Following the airing of Devenanzio's win on Total Madness on July 15, 2020, he went on Barstool Sports' No Quitters Podcast. While on there, he may have hinted at retiring.
"It's my seventh win, my lucky number seven, I'm back ahead as far as cash won, so I'm the top earner," Devenanzio said. "This was my 200th episode. This final makes it my 200th episode. One of my favorite things to say is, 'The only things in life that are certain are death, taxes, and Johnny Bananas winning,' and I won on Tax Day. Today's Tax Day. And the fact that it was my 20th season in the year 2020, I don't know how I go about topping that."
RELATED: 'The Challenge': T.J. Lavin Comes to the Defense of Josh Martinez After Taking a Shot at Him on 'Total Madness'
Devenanzio also went on to say that if he goes back, there is "no way" he is winning again. 
"The only reason I won this season is because I was able to come in and convince everyone for one more f**cking season that maybe I'm not who they thought I was," Devenanzio said. "Like they say, 'The greatest trick the devil ever pulled was convincing people he didn't exist.' I did that this season and I feel like I'm never going to be able to do that again. So, if I do come back, it's like, at this point, I feel like I'm playing with house money, man. I'm going to come, I'm going to do what I got to do, but this was the one that I needed."
So, is Devenanzio returning for a 21st season, or is he retiring? It is unclear, but if he does return, he will just continue to add on to his already cemented legacy.
Check out Showbiz Cheat Sheet on Facebook!