'The Challenge': Johnny 'Bananas' Devenanzio Is Allegedly Blocking a Popular Female Competitor From Returning
During The Challenge Season 35, many rumors swirled that producers "rigged" the season for fan favorite Johnny "Bananas" Devenanzio to win. Veteran Cara Maria Sorbello seemingly confirmed these rumors as she claimed that's why she didn't compete in Total Madness. As several potential competitors are receiving calls for the upcoming season, reports claim the seven-time champ is allegedly blocking Sorbello's return.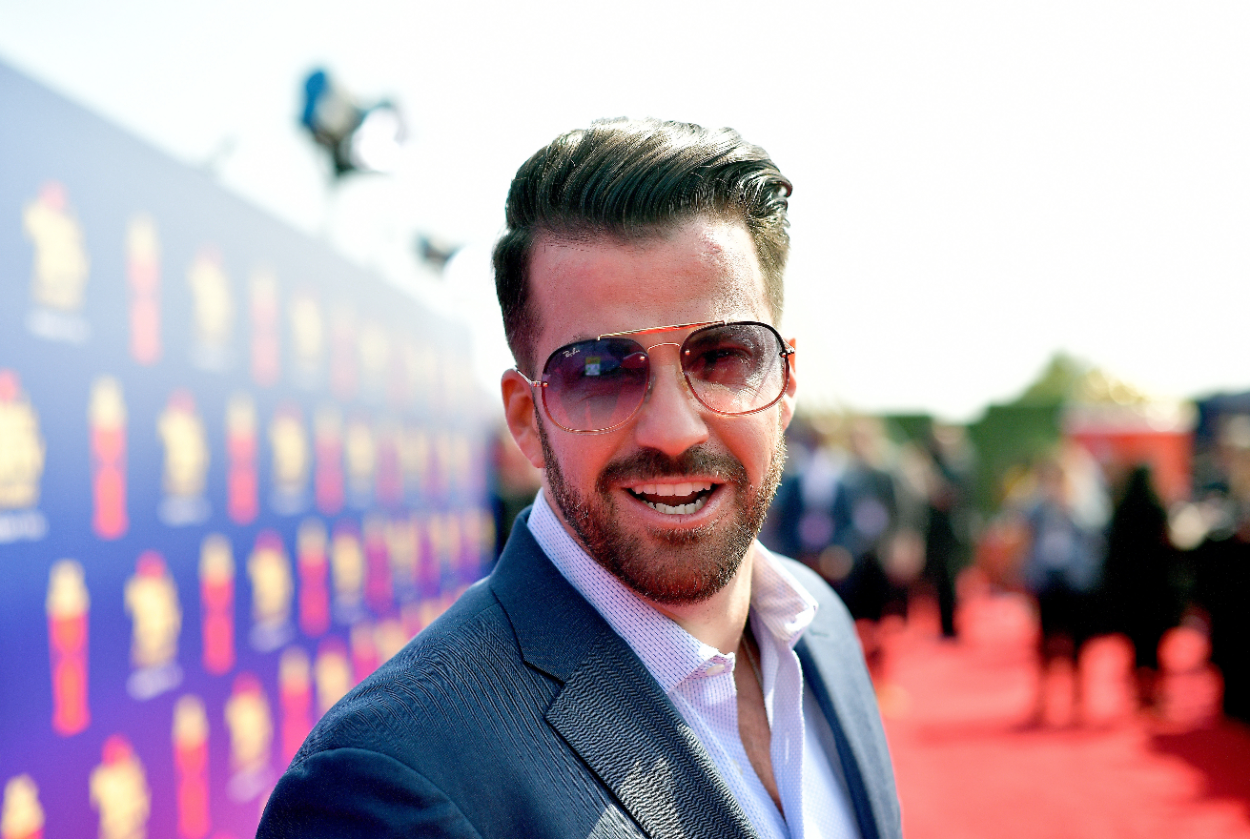 Many people think Johnny 'Bananas' influences production
Months before The Challenge 35 aired, insiders leaked that Johnny "Bananas" Devenanzio won his 20th season, securing his seventh win. Many accused production of rigging the season so he would get another win, especially since he hasn't made the finals since 2016's Rivals III when he infamously claimed the entire $250,000 grand prize.
One Twitter user broke down the ways they believe producers aided the fan favorite in season 35 and explained they selected the cast in favor of Devenanzio.
Additionally, the fan pointed out that he knew Jenny West and Dee Nguyen would compete in a Hall Brawl before they entered Purgatory. One of the most popular rumors insists only one person was supposed to win season 35, but producers switched it to the top female and top male when West won, and Devenanzio came in second.
However, they, as well as host T.J. Lavin, have come out and denied the rumors.
Cara Maria Sorbello said Johnny 'Bananas' blocked her from 'The Challenge 35'
Before The Challenge 35 premiered, veteran Cara Maria Sorbello explained in a direct message conversation that Devenanzio prevented her and boyfriend Paulie Calafiore from returning to the competitive series.
She claimed she turned it down because producers "rigged" it for her opponent and wouldn't allow Calafiore to return for "speaking out against Johnny." Sorbello also claimed the seven-time champ and Wes Bergmann previously worked out a deal before entering the house.
Additionally, the veteran insisted production rigged the War of the Worlds 2 elimination round when he competed against Theo Campbell because they knew the popular competitor would switch teams.
However, Devenanzio messed it up by missing a button.
Johnny 'Bananas' Devenanzio allegedly blocking her again from 'The Challenge 36'
After the first part of The Challenge 35 reunion aired, spoiler accounts began leaking the names of potential houseguests for season 36. One insider claimed, "a certain male cast member who has a say in production is causing unfair treatment to one of the most popular female competitors on the show."
The person explained that she and "her boyfriend" would likely not return for season 36 due to this, "even though they fit every theme possible." The Challenge vet Jemmye Carroll quote tweeted it and confirmed the "popular female competitor" as Sorbello.
She wrote, "Cara and I may not be friends anymore, but this is unfair. She deserves a seat at The Challenge table more than most cast-members." Many fans connected the male to Devenanzio as she has continually accused him of blocking her return.
Therefore, if the allegations are true, it's unclear when fans of Sorbello can expect to see her on another season of The Challenge. Many believe it's more likely her boyfriend will return before she does.