'The Challenge': Johnny 'Bananas' Devenanzio Just Got Called Out by an Ex-'Challenge' Star
Johnny "Bananas" Devenanzio has been entertaining fans on The Challenge for years. He has been on 20 seasons of the show and has the record for the most season titles. He doesn't seem to be slowing down either. Despite being 38 years old, he made it to the final on Total Madness, the most recent season of The Challenge that is currently airing on MTV.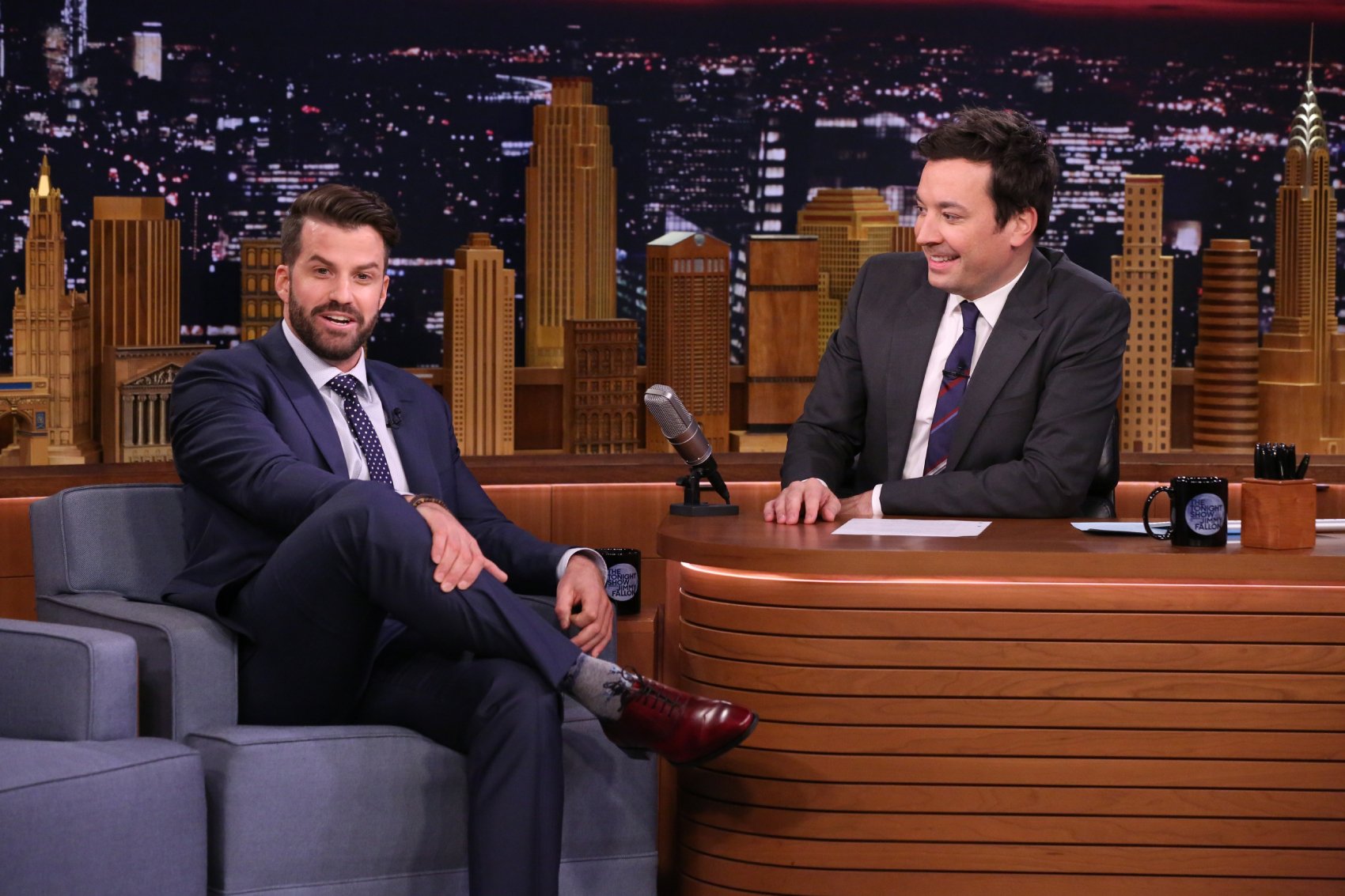 Despite Devenanzio still performing so well, an ex-Challenge star recently called him out for still being a part of the show. 
Johnny 'Bananas' Devenanzio has been on 'The Challenge' since 2006
Devenanzio has been a star on MTV for over a decade. He first starred on The Real World: Key West in 2006. Then, his first season on The Challenge was The Duel, which also aired in 2006. He has pretty much been on The Challenge ever since.
RELATED: 'The Challenge': Which Legend is Older Johnny 'Bananas' Devenanzio, Wes Bergmann, or Chris 'CT' Tamburello?
"I've stuck with it," Devenanzio said to Showbiz Cheat Sheet. "I've always known in a weird way, this is what I'm cut out for with the competition and the entertainment version."
The Challenge: Total Madness is Devenanzio's 20th season, and not only has he starred in a lot of seasons, but he has also won a record six season titles. This does not include Total Madness, though, as it is currently airing on MTV.
Devenanzio got called out by ex-'Challenge' star Trishelle Cannatella
With Devenanzio being 38 years old, he is typically one of the oldest competitors on The Challenge. 
Now, a former competitor on the show, Trishelle Cannatella, is calling Devenanzio out for still competing at his age. 
In response to a tweet about old school challengers competing on The Challenge, Cannatella tweeted, "MTV has done a huge disservice to people like Bananas. He actually believes in a few years when he needs a hip replacement that Challenge fans will still care about him. It's like the star high school football player that can't give up the dream."
RELATED: 'The Challenge': T.J. Lavin Comes to the Defense of Josh Martinez After Taking a Shot at Him on 'Total Madness'
She did not stop there, though, as she then took another shot at Devenanzio.
One Twitter user replied and said, "Why would he give up the dream when it's not a dream. He's literally one of the best people to be on this show. AND this show has changed his life completely. From being on the Worst Cooks in America to having his own show and guest appearing on other shows."
Cannatella then replied. "I get it! Live the dream. When I was in my 20's that's all I did. There is a double standard though when it comes to women in their 40's and men doing challenges. Johnny made a living being a jerk so I'm curious what his next career path will be."
When did Cannatella compete on 'The Challenge'?
Cannatella first starred on The Real World: Las Vegas, which aired in 2002. 
Her first season of The Challenge was on The Gauntlet, which aired in 2003. Cannatella ultimately made it about halfway in that season before being eliminated, according to Fandom. She then competed on The Inferno and went home pretty early.
RELATED: Former Star of 'The Challenge' Mark Long Hopes to Launch an All-OG Season
Cannatella then went about eight years between shows and then competed on Battle of the Seasons in 2012. She ended up reaching the final and was the runner-up in that season. Her last season was on Rivals II, which aired in 2013, and she ultimately quit the show during that season, according to MTV.
Fandom estimates that Cannatella won a total of $25,000 during her time on The Challenge. 
Fans can watch The Challenge: Total Madness on MTV Wednesday night.