'The Challenge': What Is Johnny 'Bananas' Devenanzio's Net Worth and How Much Has He Won on the Show?
Johnny 'Bananas' Devenanzio has been a mainstay on 'The Challenge' for years. So, how much money has he won on the show and what is his net worth?
Over the years, not many competitors on The Challenge have had quite the same success Johnny "Bananas" Devenanzio has had. Not only has he been on the show for 20 seasons, but he has also won the most titles. Devenanzio is essentially the face of the long-running reality show, but he has also found a lot of success in his life outside of it. 
Let's take a look at all of Devenanzio's success on and off of The Challenge, and how much he is worth.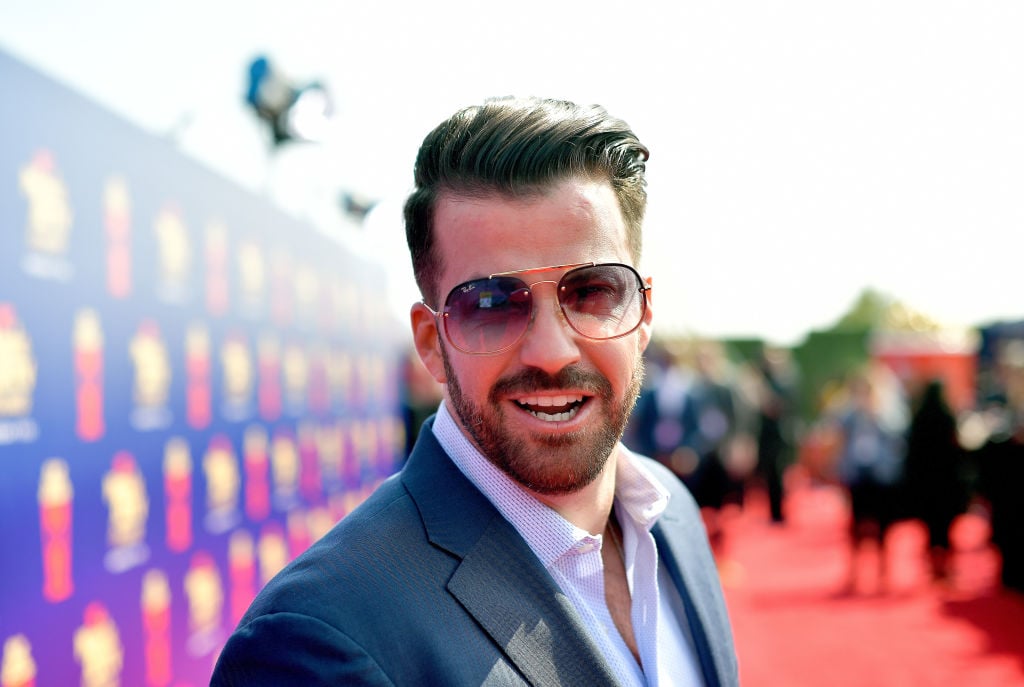 Johnny 'Bananas' Devenanzio has entertained fans for years
Devenanzio has been a mainstay on MTV for over a decade. After starring on The Real World: Key West in 2006, he has pretty much been on The Challenge ever since.
"I've stuck with it," Devenanzio said to Showbiz Cheat Sheet. "I've always known in a weird way, this is what I'm cut out for with the competition and the entertainment version."
The Challenge: Total Madness, which is currently airing on MTV, is Devenanzio's 20th season. He has ultimately won a record six titles in those seasons, but it has been quite a while since his last win.
Devenanzio won Rivals III, which aired in 2016, with Sarah Rice. He, however, eventually took all of the money from Rice when given the option. Devenanzio has since been on six consecutive seasons without winning it all, not including Total Madness.  
Finding success off 'The Challenge'
Devenanzio might be one of the most successful competitors in the history of The Challenge, but he also stays busy in his life outside of the show. 
He has appeared on American Dad! and Jay and Silent Bob Reboot. However, he also hosts NBC's 1st Look, where he "takes viewers around the world in search of the best places to eat, play and indulge," according to NBC.
He told Showbiz Cheat Sheet that he has taken on more of a serious and journalistic role as a host, whereas on The Challenge, he has developed a persona as a big personality and doing a lot of the talking.
"One of the most valuable pieces of information I was given from my producer was a little bit of humor won't make information go down," Devenanzio said to Showbiz Cheat Sheet. "It's OK to be informative. And it's OK to be vulnerable. Which I wasn't so used to, being on The Challenge."
What is Devenanzio's net worth?
Winning six seasons of The Challenge has resulted in a lot of prize money for Devenanzio. In fact, he has ultimately won an estimated $684,720, according to Fandom.
His prize money has ultimately helped Devenanzio rack up an estimated $200,000 net worth, according to Celebrity Net Worth.
How does that compare to some of his fellow Challenge competitors? His rival-turned-friend Wes Bergmann has an estimated net worth of $500,000, and Chris "C.T." Tamburello is worth around $400,000. 
However, Devenanzio could break out of his slump on Total Madness by winning his seventh title, which would ultimately help him earn even more prize money. It will be an uphill battle for him as he is now 37, but he has his red skull, and he recently eliminated one of his toughest competitors in Bergmann.
He certainly has as good a chance.