'The Challenge': Johnny 'Bananas' Devenanzio Reveals That He Is Writing a Children's Book
Johnny "Bananas" Devenanzio seems to keep himself super busy. The MTV star has been a regular on The Challenge for about 15 years; he hosts a show on NBC called 1st Look, and he recently appeared on Worst Cooks in America. Now, Devenanzio is working on another project. He just recently revealed that he is writing a children's book.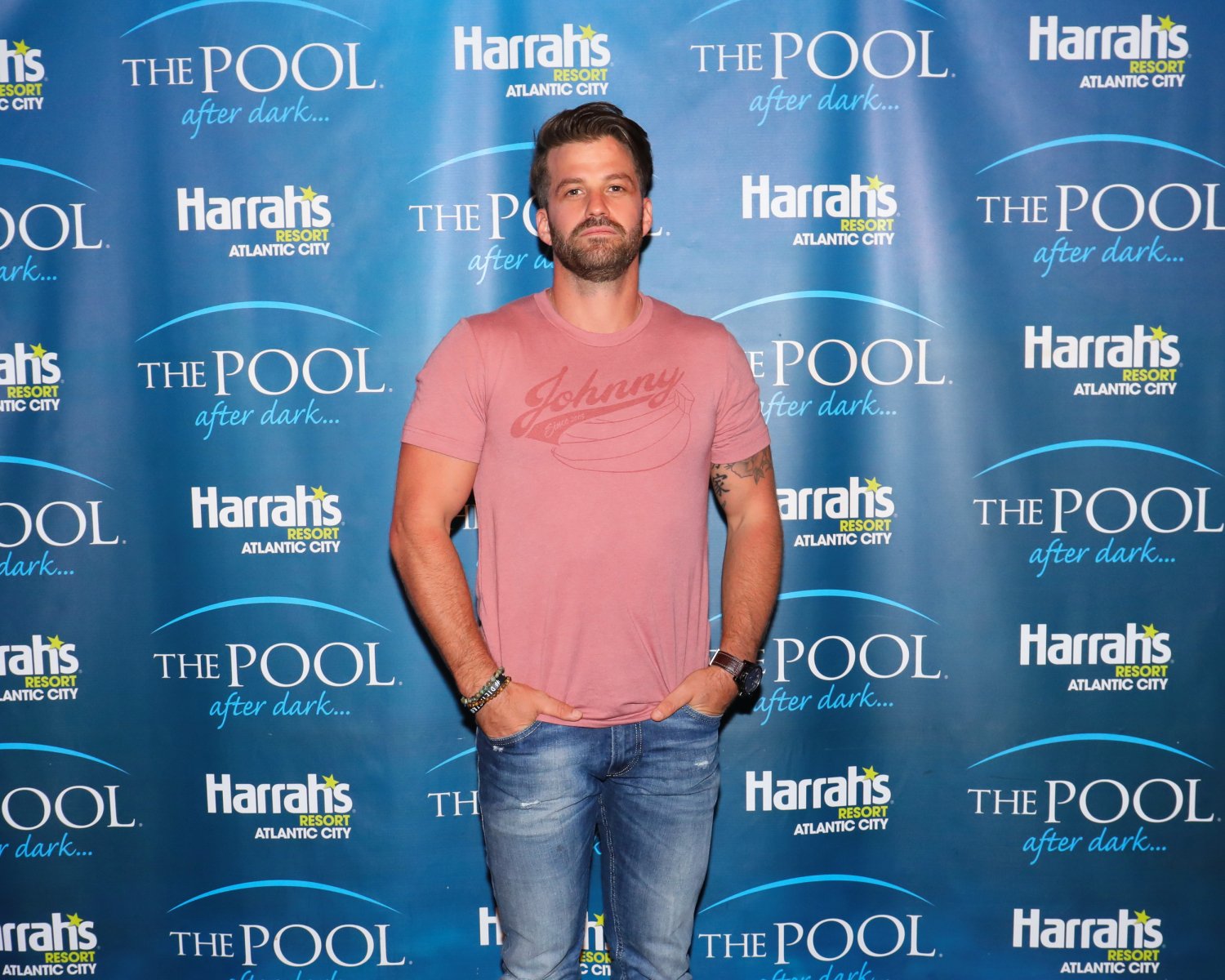 Johnny 'Bananas' Devenanzio started on MTV in 2006
Devenanzio started his MTV career when he starred on The Real World: Key West in 2006. He has been a star on The Challenge pretty much ever since.
According to Fandom, The Duel was Devenanzio's first season of The Challenge, and while he went home early that season, he came back for The Inferno 3 and went all the way to the final. Devenanzio then went to the final in three of his first five seasons, and ultimately won the season titles on The Island and The Ruins.
RELATED: 'The Challenge': Wes Bergmann Said There's No Way the Show Could Ever Be Rigged for Johnny 'Bananas' Devenanzio
Devenanzio has since won seven season titles, and has appeared in 20 total seasons of The Challenge. He won the most recent season of the show, Total Madness, which aired on MTV earlier this year.
Prior to Total Madness, Devenanzio had gone six consecutive seasons without going to a final. Many believed that the run was due to a curse after he took all of the money from his partner, Sarah Rice, when given the option on Rivals III.
The prize for his win on Total Madness was $500,000. Throughout his Challenge career, Devenanzio has won $1.18 million, per Fandom.
Johnny 'Bananas' Devenanzio has had success off of 'The Challenge'
In addition to everything Devenanzio has done on, and for, The Challenge, he has also been extremely successful off the show. 
He has appeared on American Dad! and Jay and Silent Bob Reboot, and most recently, he competed on Worst Cooks in America. Devenanzio ultimately finished second on the show to Bachelorette star Wells Adams, according to Distractify.
RELATED: 'The Challenge': A Contestant Is Rumored to Be Spreading Lies About Johnny 'Bananas' Devenanzio for Fun
Devenanzio aditionally hosts NBC's 1st Look, where he "takes viewers around the world in search of the best places to eat, play and indulge," according to NBC.
He told Showbiz Cheat Sheet that he has taken on more of a serious role for 1st Look, whereas on The Challenge, he is known for having a big personality.
"One of the most valuable pieces of information I was given from my producer was a little bit of humor won't make information go down," Devenanzio said to Showbiz Cheat Sheet. "It's OK to be informative. And it's OK to be vulnerable. Which I wasn't so used to, being on The Challenge."
He revealed that he is writing a children's book
Devenanzio recently appeared on the Quarter Life Crisis podcast, which his girlfriend, and Big Brother: Over the Top star, Morgan Willett hosts. While on the show, he revealed that he is coming out with a children's book.
RELATED: 'The Challenge': Johnny 'Bananas' Devenanzio Addresses His Potential Retirement From the Show
"One of my producers, his fiancee — she works for Netflix, she has a bunch of different connections — so we just started talking about children's books, and we had this amazing idea," Devenanzio said on Quarter Life Crisis. "So, that's going to be coming out in the next few months; I'm going to be doing a children's book."
Devenanzio has been pretty successful in many of the jobs he has taken throughout his life. It will be interesting to see how his children's book turns out.