'The Challenge': Johnny 'Bananas' Devenanzio Said 1 Player on 'Total Madness' Is Awful: 'Her Game Is Just Messy'
We've been watching some players on The Challenge for years, and one of them is Johnny "Bananas" Devenanzio. Devenanzio has played 20 seasons of the game and won many of them, proving to everyone in the house he's a force to be reckoned with. And now, he's giving his hot takes when it comes to who's thriving in the Total Madness bunker and who's totally flopped.
While Devenanzio worked with Wes Bergmann all season, it looks like he believes Bergmann's protégé, Dee Nguyen, isn't a great player. And Nguyen's found herself in hot water after making a scene both on the show and on social media. Here's what Devenanzio had to say about her.
Dee Nguyen was called out for causing drama on 'The Challenge: Total Madness'
Nguyen went into the Total Madness bunker with guns blazing. She's made her adoration for fellow competitor Rogan O'Connor known — and after he started flirting with Jenn Lee, she threw Lee into an elimination round the first chance she got. Now that Nguyen's won an elimination herself and has her ticket to the finale, she's also been concocting various plans to get the strongest females in the game eliminated even when they're her friends.
It looks like everyone's had enough of Nguyen's drama, though. While she causes plenty of scenes while she's on the show, Chris "Swaggy C" Williams also called her out on Twitter for acting foolish when the cameras aren't rolling and for making a mockery of the "Black Lives Matter" movement.
"Dee acts like a villain on social media then calls every cast member crying her eyes out EVERY DAY saying she's struggling & the fans hate her and she has to 'play the part of a b*tch,'" Williams noted on Twitter regarding Nguyen. "Fakest person on the cast by far. Does everything for clout."
She was recently kicked off the show for her offensive statements
Williams' attack on Nguyen certainly wasn't unprovoked. While the U.S. is working toward less police brutality and dismantling systemic racism, Nguyen took to Twitter to share an offensive joke. "IDK why some of you think I'm anti-BLM. I've been saying that since the day I lost my virginity," she shared.
Bayleigh Dayton expressed her disappointment in Nguyen's joke, of course. But this caused a war of words between the two of them, which is when Williams stepped in to share with his followers how Nguyen really acts when she's off the air.
Ultimately, Bergmann stepped in to tell his Twitter followers he was kicking Nguyen off his property, as that's where she was staying while they filmed their Patreon charity series. But MTV also announced they were firing Nguyen.
"As a result of Dee Nguyen's offensive comments on the Black Lives Matter movement, we have severed ties with her," MTV announced. "Out of respect for our Challengers, we'll air our season as planned. We strongly condemn systemic racism and stand with those raising their voices against injustice."
Johnny 'Bananas' Devenanzio said Nguyen's game is 'just messy'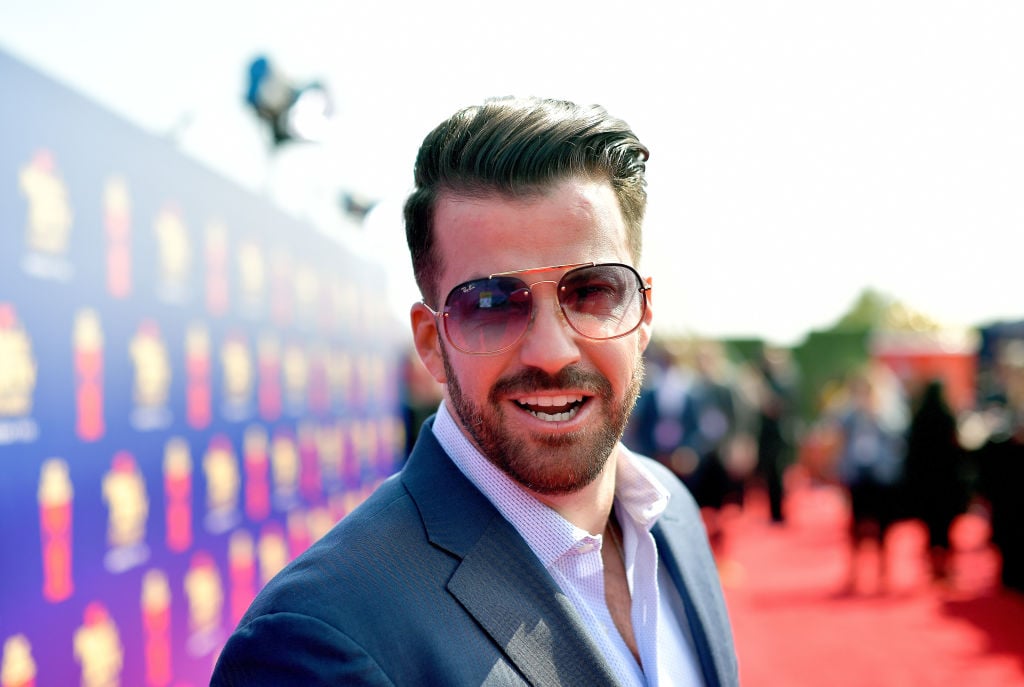 Devenanzio really isn't impressed with Nguyen's gameplay. Aside from the "Black Lives Matter" controversy, he also thinks she's not a smart, strategic player when it comes to The Challenge.
"She basically tries to play the same game as [Bergmann], she's just not as good at it," Devenanzio told the Challenge Mania podcast. "Dee's messy. Her game is just messy. … The way The Challenge works, they say the squeaky wheel gets the oil. Sometimes people think that by having more conversations and by trying to be more strategic you make all these things happen and it's gonna help their game. It doesn't."
Devenanzio then added the Nguyen loves attention from the cameras, and it's ruining her game. "She enjoys the camera being on her way too much," he added. "She just doesn't have the same ability, she's way messier."
It looks like Nguyen isn't earning any love from Devenanzio — and that goes for now and in the future.
Check out Showbiz Cheat Sheet on Facebook!