'The Challenge': Johnny 'Bananas' Devenanzio Said He Felt Cursed After Stealing the Money From Sarah Rice on 'Rivals III'
Johnny 'Bananas' Devenanzio broke his losing streak by winning 'The Challenge: Total Madness' after he thought he was cursed by his 'Rivals III' win.
The Challenge: Total Madness is over, and Johnny "Bananas" Devenanzio pulled off his seventh win after 20 seasons of competing. He's proven that he's the greatest Challenge player of all time, but he's certainly made a number of controversial moves over the years. And one of his most iconic wins was at the end of Rivals III when he took all the money from his partner, Sarah Rice.
Prior to Total Madness, Devenanzio thought his decision in Rivals III "cursed" him. Here's why.
Johnny 'Bananas' Devenanzio took the grand prize from Sarah Rice on 'Rivals III'
Rice got her start on The Real World, and she competed in a number of Challenge seasons prior to Rivals III in 2016. She and Devenanzio were forced to work together during Rivals III as well, and the duo got along quite well as they made their way through the final together. Unfortunately, a twist at the end of the season worked in Devenanzio's favor.
While partners competed together for the season's final, each member of the team earned their own points — and the team member with the most points chose whether they'd take the entire grand prize for themselves or split it with their partner. Devenanzio chose to take the $275,000 for himself despite working well with Rice.
It seems Devenanzio's choice was partially influenced by Rice throwing him into an elimination round during Exes II. Otherwise,
Devenanzio doesn't regret his decision
Rice stopped participating in The Challenge after Rivals III. Devenanzio's decision was a major blow and caused her to take steps in a new direction away from reality TV. As for Devenanzio, he doesn't regret his decision despite it being the most controversial in his career.
"That said, it was a tough decision at times. It really was," Devenanzio told People. "The night when we had to do the up-all-night challenge and we had to stay awake, it really weighed on my mind. And a lot of things factored into my decision, but ultimately when all the cards fell where they did, my decision was actually very simple. I don't care about what people are going to think of it."
Since Rivals III, Devenanzio has even joked about the outcome on other shows. While guest starring on Ridiculousness, he joked, "I got her a, uh, Applebee's gift card," when asked if he gave Rice any of his winnings.
Devenanzio said he felt 'cursed' by his controversial choice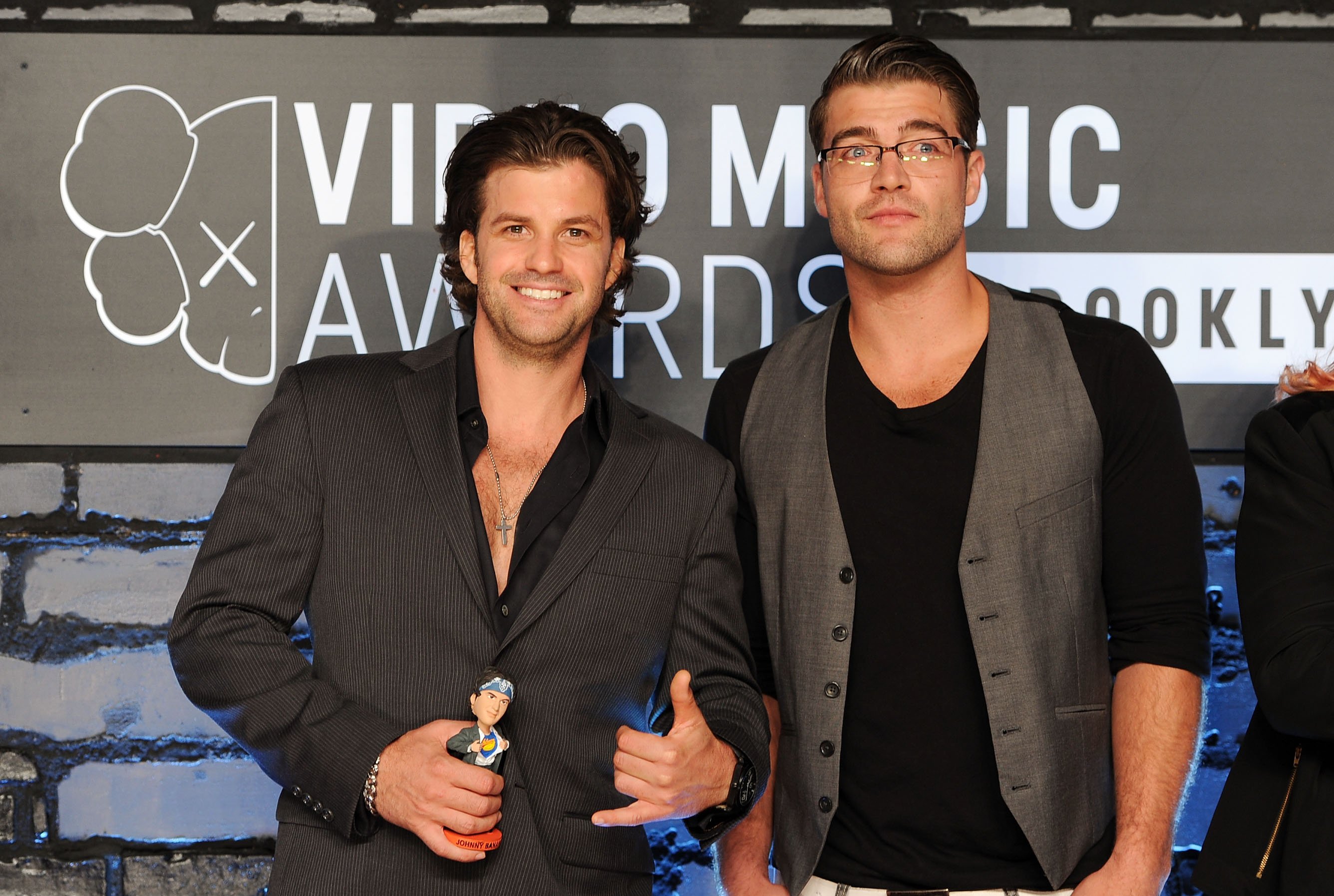 Devenanzio was elated to win Total Madness, and he even admitted that he thought his shameful actions at the end of Rivals III may have cursed him. He spoke with the Chicks in the Office podcast about the alleged curse.
"I think that the Sarah thing … now looking back on it, I really do think that the whole curse thing that evolved from that, I ended up getting on board in a way with that too, because, I mean, it got to the point where it's like, there's gotta be some other explanation for this drought," Devenanzio stated.
He then added that he believes he was really "a victim" of his "own success," meaning all of his wins put a bigger target on his back. But he admits he did think the curse could've been real. "I'm just glad to have that monkey off of my back," he added. "That was something that really did start to dog me there for awhile."
"This season I exercised all my demons and couldn't be more ecstatic about it," Devenanzio concluded.
Will we see Devenanzio on another season since the curse has been lifted? It looks like it's possible. We'll have to wait for season 36 of The Challenge to find out.
Check out Showbiz Cheat Sheet on Facebook!