'The Challenge': Johnny 'Bananas' Devenanzio Said He Wants to Be on the Show Until His 'Body Says No More'
Johnny 'Bananas' Devenanzio is gearing up for another season of 'The Challenge' -- and he's planning on continuing on the show for years to come.
We've seen some competitors come back on MTV's The Challenge season after season. And Johnny "Bananas" Devenanzio has certainly made a name for himself. From being a tough physical threat to playing with minds and hearts to get to the top, Devenanzio is known for his scheming ways. And while it's served him well in the end, he's had a tough time winning any prize money from the show since Rivals III in 2016.
Now, Devenanzio is back for Season 35, Total Madness. And he seems prepared to take on whatever difficulties lie ahead. While the veteran is now 37 years old, he stated he's prepared to keep doing The Challenge until his body totally gives out.
Johnny 'Bananas' Devenanzio has a serious legacy from 'The Challenge'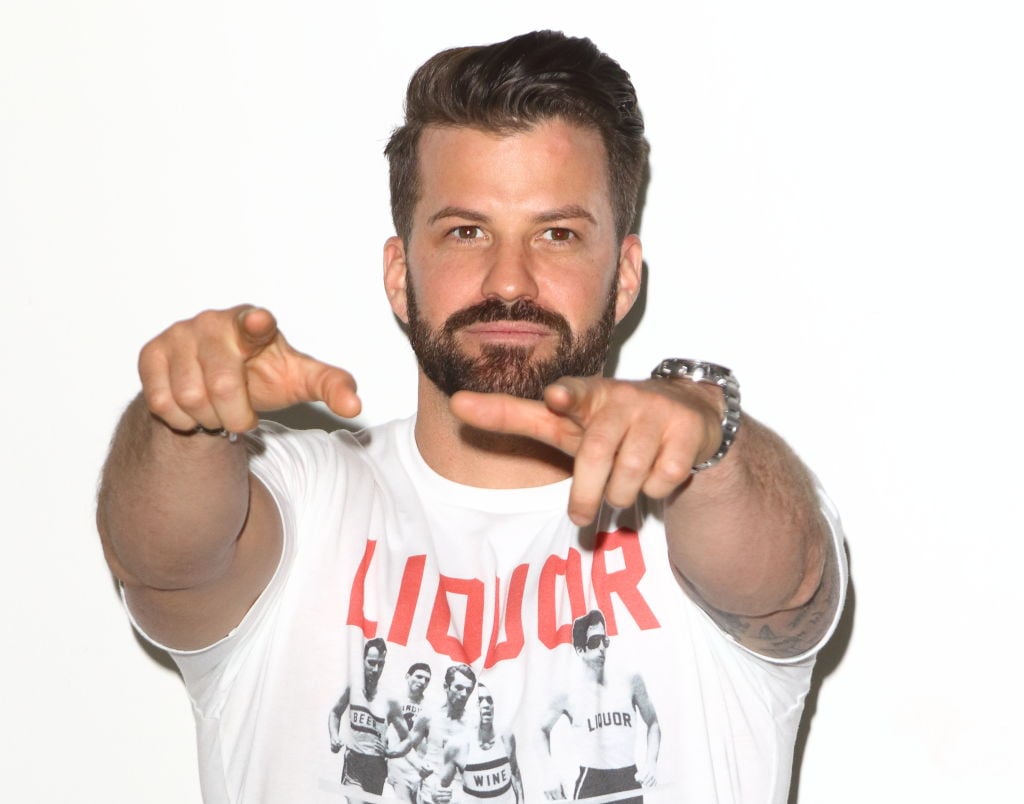 Winning The Challenge isn't easy, as it's a game of physical, mental, and social strengths. We've seen plenty of tears and broken hearts through the decades the game's been on MTV. And Devenanzio has a serious legacy to uphold, as he's won more seasons than anyone else in Challenge history. According to Medium, he won the game six times and made it to the finals twice.
While Devenanzio is used to making it all the way to the end for a chance at the big money, he seems to have lost some gusto since 2016. His last winning season was Rivals III when he was paired with Sarah Rice. The two won that season as partners — but the finale counted individual points, the winning individual deciding if they wanted to split the money with their partner or run away with all of it. Devenanzio chose to take all of the money, leaving Rice totally devastated.
Since Rivals III, Devenanzio has lost the game early on in the season, though he hopes to make a comeback soon.
He's returning for Season 35, 'Total Madness'
Devenanzio may be one of the oldest players, but he's not giving up just yet. Season 35 is back with the title of Total Madness, and it looks like it might be one of the most grueling seasons yet. The trailer shows the competitors living in much less luxurious housing than they're used to, and the setting looks like a literal warzone.
Host T.J. Lavin is also sick of competitors getting to the end without proving themselves. "This season, you're here to prove that you're the best," he states in the trailer. "I'm done with people skating by. The only way to make it into a final is to win an elimination."
As for Devenanzio, we're sure he'll thrive in the chaos. "We're going to war," he mentions in the trailer to fellow Challenge competitors while standing above them. "It looks like a literal warzone," his voiceover repeats.
Devenanzio plans on being on 'The Challenge' for as long as possible
We'll have to wait and see how well Devenanzio does on Season 35. As for his future with the series, we know he's in it for the long haul. He's not worried about his age affecting his ability to compete one bit, as he told Rolling Stone back in 2019, "I know this sounds cliche, but age is just a number. Tom Brady is in the Super Bowl and he's 41. I might not have one left in me, but I might have eight left in me."
Devenanzio then added that he plans on continuing with the show until he literally can't. "I'm going to continue doing Challenges until MTV says no more, my body says no more or my mom says no more. But my mom loves The Challenge." As for his dad, however, Devenanzio noted his father wished he would get a "real job. Until three years ago he was still trying to get me to join the Army. I'm like, 'Dad, I don't think they'll let me join anymore. Can you move on?'"
Season 35, Total Madness, starts on April 1! We're excited to see how Devenanzio fairs against the stiff competition.
Check out Showbiz Cheat Sheet on Facebook!