'The Challenge': Johnny 'Bananas' Devenanzio Said Sarah Rice Married Rich After He Took the Money on 'Rivals III'
We've been keeping up with MTV's The Challenge for years, and Johnny "Bananas" Devenanzio is one of the most infamous players. At 37 years old, he's older than many of the other contestants on the show. But that doesn't stop him from lying, cheating, and scheming his way to the top to win the big bucks.
It looks like Devenanzio is here to stay despite his age and reputation for being untrustworthy, though. But many will never forget what occurred between him and his teammate, Sarah Rice, at the end of Rivals III. Devenanzio took all the money from his teammate when given the option, leaving Rice devastated. And years later, he made a comment about how she's doing just fine with money thanks to her relationship.
Johnny 'Bananas' Devenanzio received a 'tsunami of negativity' after 'Rivals III'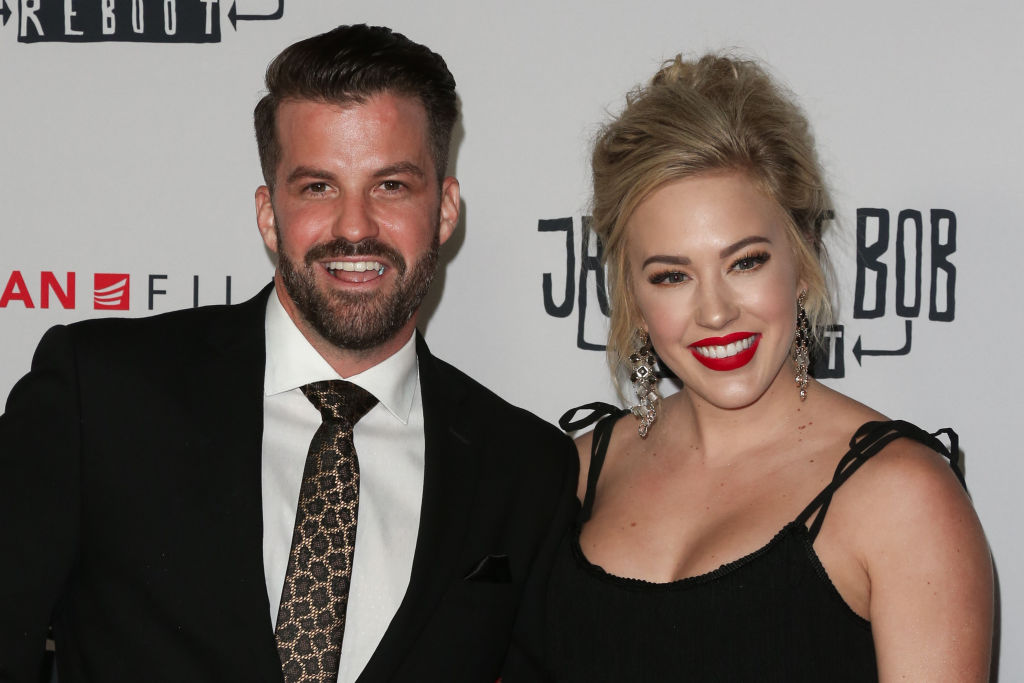 The Challenge isn't an easy game, and it often ruins friendships and relationships. Such is the case with Devenanzio and Rice. The two were friends outside of the show, but Rice betrayed Devenanzio by throwing him into an elimination challenge during Exes II. Devenanzio ultimately lost the elimination, sending him home. And he never forgot the betrayal.
After Exes II, Rice and Devenanzio were paired together for Rivals III. They worked well together all season and seemed to repair their relationship, and they even made it to the finale. Together, they won the $275,000 grand prize, though a plot twist meant each person within the pairing accrued their own points. The person with the most points within each pair decided if they would take all the money or split it with their partner. And Devenanzio decided to take all the money and run, leaving Rice completely shocked and devastated.
Unfortunately, his decision wasn't well-received by the public. He told Rolling Stone he got a "tsunamic of negativity" after the fact.
Sarah Rice has yet to return to 'The Challenge'
Devenanzio has made it clear he's here to stay on The Challenge. But after the Rivals III incident, she hasn't returned to reality TV — though it's clear fans would love to see her back. Rice was one of the best contestants on the shows when it came to puzzles, making her an asset during eliminations. But she has a life completely outside of the reality TV world now, and she has no intention of reentering.
"I was [asked to be on the show]. It's so funny because they call and they dangle the carrot, and they always use some sort of persuasive language. Just like last time they said, 'No, trust us. You're really gonna want to do this one. This one you're definitely, this is one for you to win,'" Rice told the Candy Dish podcast. "Ah, yeah one for me to win and then have my partner take all my money. Don't pretend like you didn't know that was going to happen."
Devenanzio says Rice did just fine because she married rich afterward
Rice didn't take home the money from Rivals III, but Devenanzio claimed she did just fine without it. As he told Rolling Stone, "But how lame would it have been if they had created this plot twist where one person could take all the money and I didn't take advantage of it? It would have been the most lackluster, anti-climactic finale ever." And he then added that Rice "is married to a multimillionaire wine distributor guy; she's good."
As for who Devenanzio referred to, Rice married Landon Patterson. But their marriage didn't end up working out. She explained on her Brain Candy podcast that her fans haven't seen or heard much of Patterson "because we're gonna get a divorce, or we're getting one. Going through the whole process." She then added that she's "not in love" with Patterson, though she loves who he is as a person.
Will we ever see Rice back on The Challenge? Probably not. But we're excited to see Devenanzio try his hand at the big money again next season.
Check out Showbiz Cheat Sheet on Facebook!