'The Challenge': Johnny Bananas Thinks He Knows Exactly Why 'Spies, Lies, and Allies' Ratings Are In the 'Toilet'
The Challenge GOAT Johnny "Bananas" Devenanzio hasn't competed since getting his seventh win on Total Madness. But he still has a lot to say about the current season, Spies, Lies, and Allies.
Bananas recently launched his own Challenge-focused podcast — Death, Taxes, and Bananas. He's also popped up on other Challenge podcasts to share his views on season 37. Including the reason why he thinks the ratings are in the "toilet."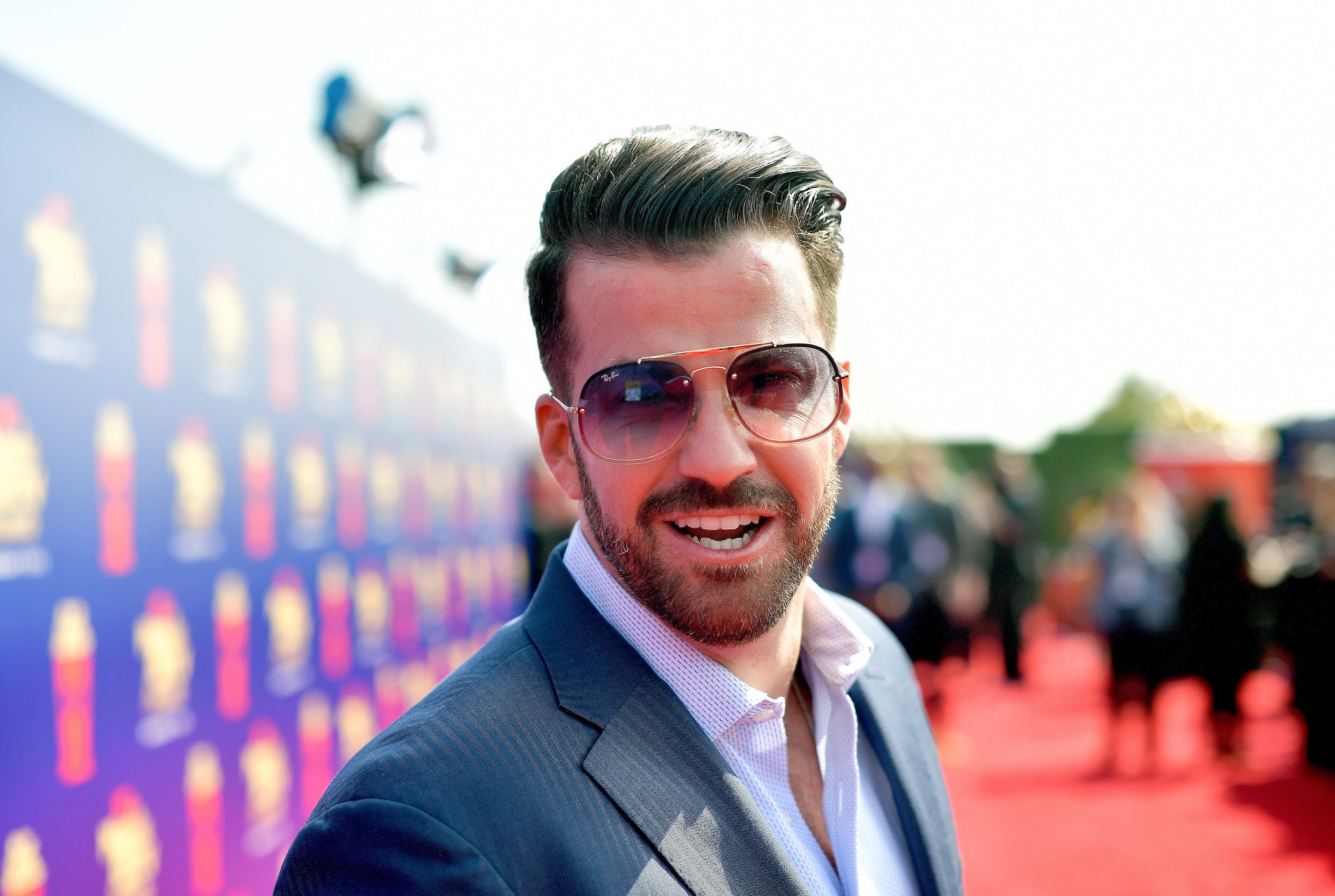 'The Challenge' star is taking fans 'behind the curtain'
When Bananas launched his podcast in early August, he promised fans he would take them "behind the curtain of America's fifth major sport." During each episode, he breaks down the current season of The Challenge and welcomes special guests.
Bananas has not officially retired from competing, but he did admit that he needed to take some time off after Total Madness.

"After Total Madness, I just needed a break. Because that bunker we lived in truly drove me mad," Bananas confessed to Heavy. "It's been fun for the first time in a long time to be able to sit back and watch from my couch, let everybody else indulge in the misery."
Johnny Bananas' podcast isn't the only one focused on the MTV reality competition
Fans of The Challenge are truly blessed when it comes to getting behind-the-scenes details about the long-running MTV reality competition. Bananas' podcast joins two others which are also hosted by Challenge stars.
For several years, Derrick Kosinksi has hosted the Challenge Mania podcast with Scott Yager. Every episode features interviews with current or past competitors. They also share episode recaps and give their views on what's happening in the current season.
MTV's Official Challenge Podcast, which debuted last season, is hosted by Tori Deal and Aneesa Ferreira. The Challenge cast members — from both Double Agents and Spies, Lies, and Allies — unpack each episode and dish on what went on inside the house.
'The Challenge' GOAT thinks he knows why the season 37 ratings are in the 'toilet'
Bananas recently appeared on the Challenge Mania podcast to discuss what's going on in the current season — Spies, Lies, and Allies — with Derrick and Scott. The trio talked about the tanking ratings for season 37, which Bananas described as being in the "toilet."
The GOAT explained his theory behind the ratings decline. He blamed it on the fact there are so many rookies in season 37, and fans want to see familiar faces. With so many newbies, Bananas says that fans aren't invested in Spies, Lies, and Allies.
Johnny Bananas wants to go back to basics
It's true that the ratings for season 37 have fallen since the premiere. According to Media Traffic, episode three had just 506K viewers. Which was down from the 600K viewers that both the premiere and episode two had.
That's about half of the viewers that tuned in for Double Agents. That premiere drew in approximately one million viewers, and they essentially stayed at that one million mark for each episode that season.
Derrick and Scott played Switzerland when Bananas shared his theory, explaining that MTV was trying to reach a broader audience this season with an international cast. But Bananas stayed firm, with his take being that The Challenge needed to go back to basics.
Two legends from 'The Challenge' call the 'Spies, Lies, and Allies' veterans 'F–king idiots'
Wes Bergmann recently joined Bananas on his new podcast to talk about the veteran alliance on Spies, Lies, and Allies. And they made it clear that they're not impressed. When Bananas asked Wes for his take on the veteran strategy in the first three episodes — where they drew a line in the sand, separating rookies from vets — Wes said it was "brilliant." And then he added, "I think that they're all idiots."
"They're running around with facial expressions as if they had invented something that had never been done or used before. And it's like the most innovative thing, they're calling the patent office and they're trying to get it all trademarked," Wes said.
"It's like, 'You f–king idiots. We have been trying to explain this to you for the last five years that this is how the game is supposed to be played. But you narcissistic ego, attention-seeking people just have to deviate from that plan to get clout."
Bananas agreed with Wes and added, "Act like you've been here before. I've always said this. When you execute the perfect move or the perfect strategy, you kind of keep it to yourself."
New episodes of The Challenge: Spies, Lies, and Allies air Wednesdays on MTV.