'The Challenge': Johnny 'Bananas' Devenanzio and Morgan Willett Reportedly Split After 2 Years of Dating
'The Challenge' stars Johnny 'Bananas' Devenanzio and Morgan Willett seemingly split after 2 years of dating.
After dating for over two years, The Challenge champ Johnny "Bananas" Devenanzio and Big Brother: Over the Top winner, Morgan Willett seemingly split. She posted a cryptic message to her Instagram Story that leads fans to believe infidelity might have played a part.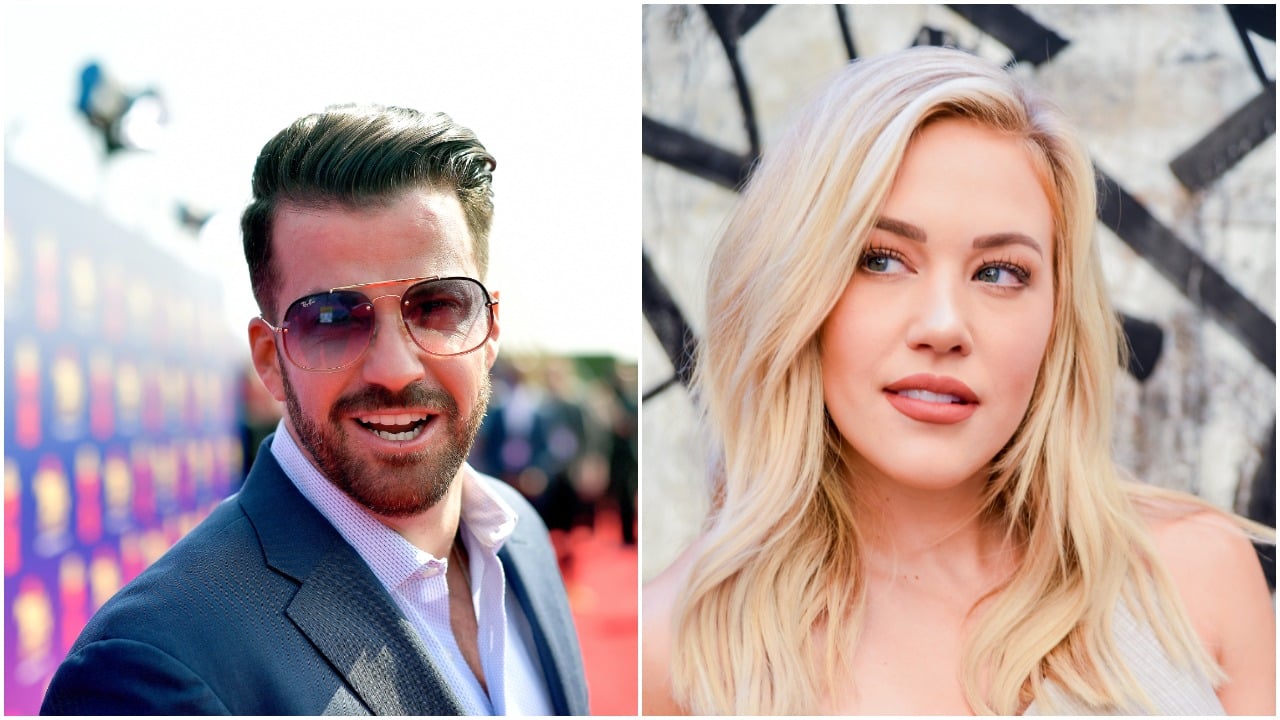 'The Challenge' stars Johnny Bananas and Morgan Willett began dating in 2019
Two years after winning Big Brother: Over the Top (2016), Morgan Willett appeared on Ex on the Beach 2 (2018). She rekindled her romance with Survivor star Jay Starrett, and they left the show in a relationship.
A few days after filming ended, she joined the cast of The Challenge: War of the Worlds (2019) and chose multi-season champ Johnny "Bananas" Devenanzio as her partner.
Even though they only lasted a couple of episodes before their elimination, the two hit it off and traveled together shortly after the season. During the Ex on the Beach 2 reunion, Jay confronted Morgan for cheating, but she claimed she didn't consider them to have a real relationship and refused to take a lie detector.
In Oct. 2019, she made her red carpet debut as Johnny's girlfriend for Jay and Silent Reboot, in which he had a small cameo.
They reportedly split in 2021
After they went public, she stepped away from the limelight as he expressed reality television can take a toll on relationships.
He continued making appearances on his LA-based NBC show, The Challenge and recently launched a podcast while she seemingly enjoyed traveling with him and taking pictures for his merchandise shop. However, Morgan posted a lengthy message to her Instagram Story in Sept. 2021, admitting she was going through a hard time.
The reality star began by noting she's "feeling sad," "very betrayed," and "unsure of the next steps." She explained that she feels pressure to post "happy and fun stories" but doesn't feel that way. However, the influencer believes followers go to her page for "a source of positivity and happiness," leaving her "at a total loss."
Morgan continued, "I'm not sure where this is going, but I just felt the need to be transparent," admitting she felt better after typing out her message. The cryptic post leaves many fans convinced the two split, but they still have their photos with each other visible on their social media feed.
An insider claims he cheats on her
After her post, an insider account CocktailsAndGossip claimed the longtime couple split due to his infidelity. Another Instagram page, TheChallengeShadeRoom, posted a video a follower reportedly sent them of who they believe to be Johnny hugging over a girl at a Newport Beach bar last week.
Many fans think the person in the video is wearing an identical shirt The Challenge champ took pictures during the same weekend. However, the video swings by the hugging couple too fast to confirm the man as Johnny.
In 2020, Siesta Key star Juliette Porter accused Cara Geswelli of cheating on her boyfriend with The Challenge star during an MTV Spring Break event in Cancun. He later responded to the rumors insisting the reality stars were "thirsty" for drama.
As Johnny and Morgan are currently following each other and still have photos with one another on their social media, it's possible the two haven't split. However, her note on Instagram Story admitted she felt "very betrayed," and the clip of an assumed Johnny paints a different picture. The Challenge 37: Spies, Lies, and Allies airs 8/7 Central on MTV.