'The Challenge' Star Johnny Bananas Was Once Unexpectedly Yelled at by a Famous Talk Show Host Riding His Bike: 'You Hungover Dirtbags'
Johnny Bananas is the GOAT of MTV's 'The Challenge,' but that didn't keep him from getting yelled at by a famous talk show host. This looks at Bananas' career on 'The Challenge' and which famous talk show host yelled at him. It also looks at his future on the popular MTV show.
When discussing the GOATs of various sports, you have guys like Michael Jordan in basketball, Tom Brady in football, and either Babe Ruth or Willie Mays in baseball. The greatest of all time on the long-running hit MTV show, The Challenge, though, is probably Johnny "Bananas" Devenanzio.
In addition to having the most titles in the show's history, Bananas also has a personality perfect for reality TV. However, his greatness on the show can't keep him totally out of trouble off it, as a famous talk show host once unexpectedly yelled at the MTV star.
Johnny Bananas became an MTV superstar on 'The Challenge'
RELATD: Paulie Calafiore Compares 'Big Brother' and 'The Challenge,' Says No 'Challenge' Stars Could Do 'Big Brother'
After making his reality TV debut on The Real World: Key West in 2006, Bananas first starred on The Challenge: The Duel that same year. He then ultimately made a whole career out of appearing on the show and became one of the most successful contestants to ever compete on it.
According to Fandom, Bananas reached his first final in his second season and has made it to nine finals overall in his career, winning a record seven titles. Bananas' most recent win came on The Challenge: Total Madness in 2020, where he won $500,000. Fandom estimates that he has won over $1.1 million throughout his years on the show.
It's become clear that Bananas is the king of The Challenge. That title, though, hasn't kept him safe from everyone.
Jimmy Fallon once yelled at the 'Challenge' star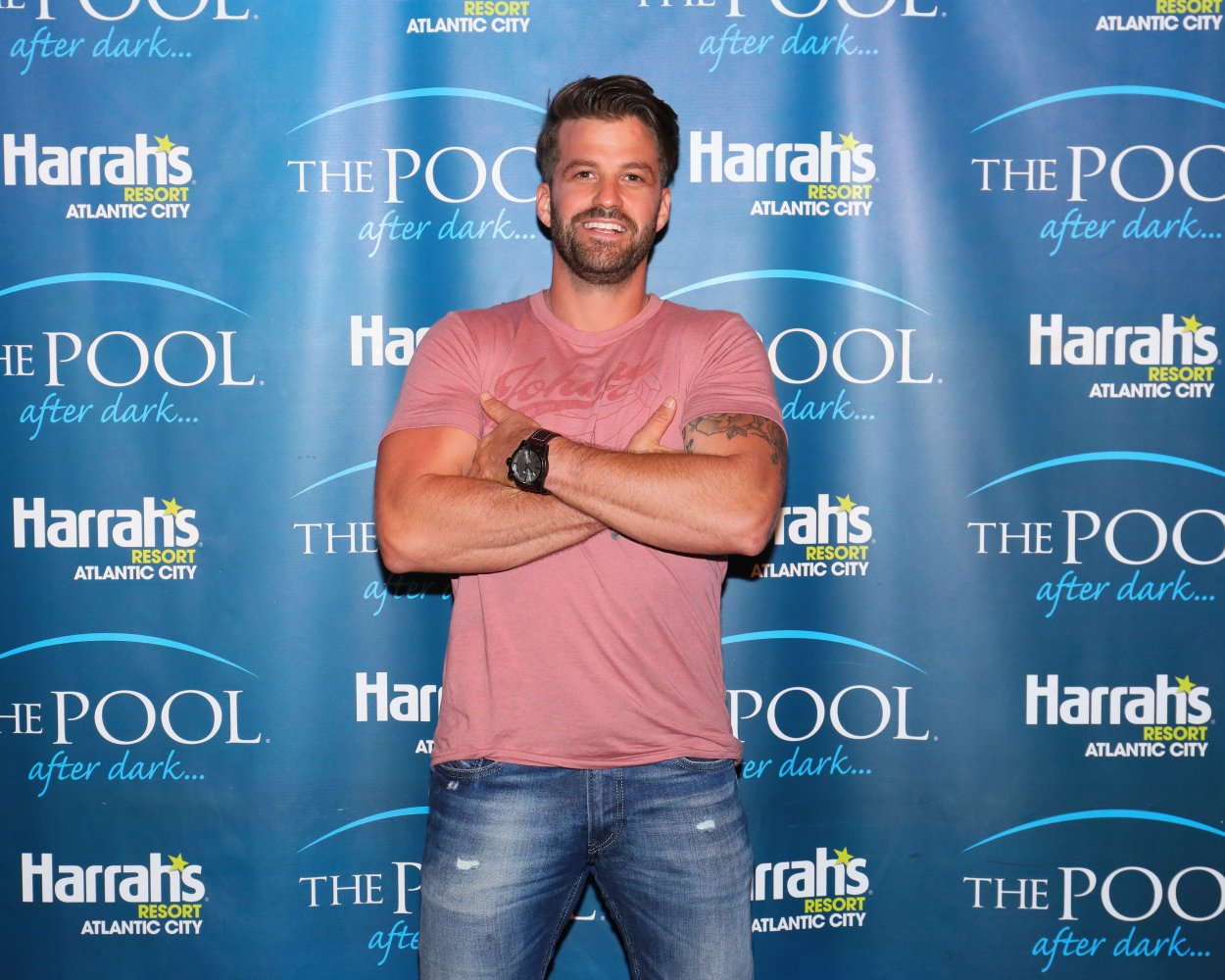 In 2017, Bananas appeared on The Tonight Show Starring Jimmy Fallon to discuss a Challenge spinoff called Champs vs. Stars. While chatting it up with the famous talk show host, Bananas brought up the time Fallon yelled at him for going a little too fast in his friend's car.
"Last summer, we were out in the Hamptons; I got a buddy that has a house out in the Hamptons, right?" Bananas said to Fallon on a November 2017 episode. "We had ourselves a night. So, we wake up the next morning to go get ourselves sandwiches. We're in his Audi. We're probably going way too fast, playing the music way too loud."
Bananas then said they eventually drove up next to a guy on a bicycle.
"As we're coming up, he's kind of doing this motion here (waving his arms up and down), and I'm thinking he's just like bumping his mega-mix on his iPod," he added. "Pull up next to him, and the guy goes, 'Hey, slow down.' And I look, I'm like, 'Holy sh*t, Jimmy Fallon just told us to slow down.'"
So, what did Fallon have to say about the encounter? The former Saturday Night Live star laughed and admitted that it was, in fact, probably him.
"That sounds like something I would do. 'Why are you in a rush to get sandwiches, you hungover dirtbags,'" Fallon said.
Bananas ultimately added that they had been obeying the laws in that neighborhood ever since then — as they probably should.
What is Johnny Bananas' future on 'The Challenge'?
After winning The Challenge: Total Madness, Bananas didn't appear on the show's most recent season, The Challenge: Double Agents. Instead, he continued adding to his resume outside of MTV by hosting NBC's late-night show Celebrity Sleepover. He has also hosted 1st Look in the past.
So, is the GOAT done with The Challenge?
"I'm not somebody who's going to sit here and be like, 'I'm retired,' and do that whole thing. But I will say right now, my focus is on other things," Bananas told Us Weekly in March 2021.
He added: "I want to be a kid forever, but at some point, you know, you've gotta leave the nest and you've gotta do grownup things. So right now, I feel like I'm kind of adulting."
You can stream The Challenge on Paramount+.