'The Challenge': Johnny Devenanzio Claimed He Sent Sarah Rice a Gift Card After Stealing Her Money
Season 35 of The Challenge is almost here, and fans can't wait to see which veteran players will be back in an attempt to win the glory and grand prize. We know Cara Maria Sorbello is taking a step back from the show for now. But we expect to see the infamous Johnny "Bananas" Devenanzio try his hand at winning once again by using game politics and sneaky alliances.
Devenanzio has a serious reputation on the show for using and abusing other players for personal gain. And his win on Rivals III solidified his bad rap, as he chose to take the prize winnings away from his teammate, Sarah Rice, when he was given the opportunity. Now, it seems Devenanzio is making fun of Rice's devastating loss. And he even joked he sent her a gift card after stealing her winnings away.
Johnny 'Bananas' Devenanzio took Sarah Rice's winnings at the end of 'Rivals III'
Devenanzio is a serious threat on every season of The Challenge he's on, and many players try to stay on his good side. And he notoriously had beef with contestant Sarah Rice. Back in 2016, Rice and Devenanzio actually played together as a team on Rivals III. And they were able to set aside their differences and develop a close bond as they made it to the finale.
There was a twist ending to Rivals III, though. People notes the pairs that made it to the finale would not only compete with other pairs, but they'd also compete against each other. Each individual would accrue points during the finale challenges, and the individual with the most points from the winning pair would decide whether they'd split their earnings with their partner or take all the money and run.
Devenanzio and Rice won the season, but Devenanzio had more points than Rice in the end. And he chose to take the $275,000 prize all for himself, resulting in his most cutthroat Challenge decision ever.
Devenanzio joked on TV that he sent Rice an Applebee's gift card
Devenanzio knows his decision is controversial. "I maintained from the beginning when I made my decision that it wasn't about being vengeful and it wasn't about spite," he told People. "It was about me looking at the amount of money that was on the line and looking at what I would be able to do with it."
Now that years have passed since the incident, it looks like Devenanzio is willing to make jokes about it all. The Challenge's Instagram account posted a clip of the star on a recent episode of Ridiculousness. And he talked about what he sent Rice after he took all the money.
After he told one of the co-hosts on Ridiculousness that he gave Rice "nothing" after taking the prize, he then modified his statement with, "I got her a uh, Applebee's gift card." This was then met with serious laughter and shock from the audience and hosts.
"Have a Bloomin' Onion on me," Devenanzio joked again.
Fans are still divided about the incident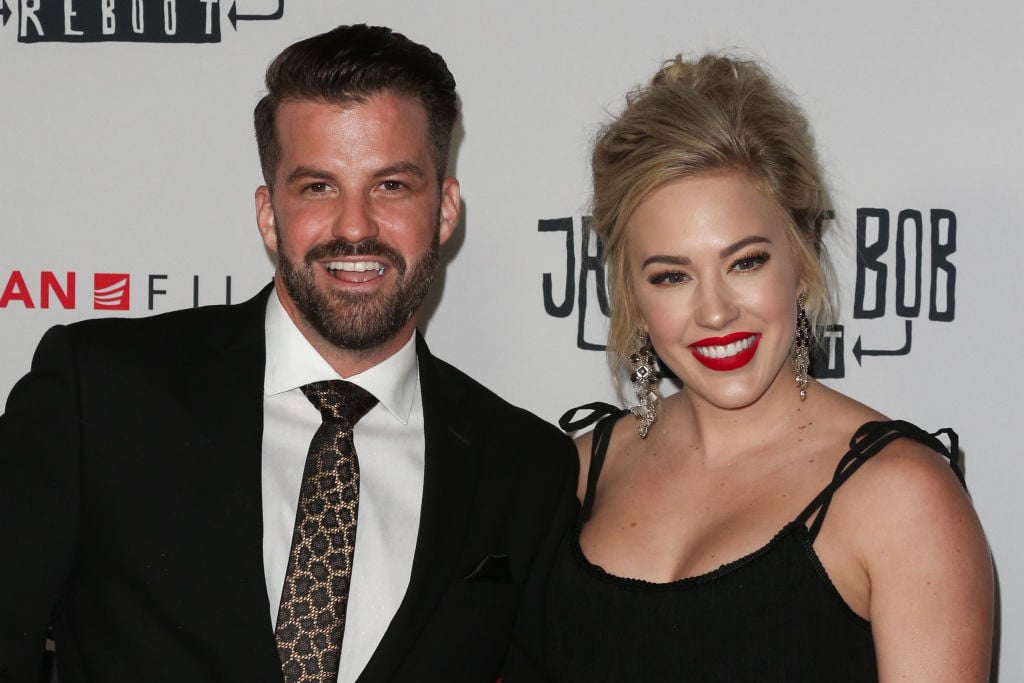 Many thought Devenanzio was completely justified in taking the money from Rice. But others will never forgive him for this power move — and they're letting him have it in the comments section of the Ridiculousness video.
"Why tf are they making Sarah into a joke here…..it's really not funny," one follower stated.
Another wrote, "Worst person to have on your show."
And others are noting that since stealing the grand prize, Devenanzio hasn't won a single Challenge since then.
"How many has he won since then? Karma," another added.
We'll have to wait and see if Devenanzio will make an appearance on Season 35 of The Challenge!
Check out Showbiz Cheat Sheet on Facebook!