'The Challenge': Jordan Wiseley Knows Exactly Who He Would Want to Go Against When It Comes to Fessy or CT — 'He's a Dummy'
The Challenge star Jordan Wiseley has won the MTV reality competition three times since his first appearance in 2013. He's been taking a break from the show since appearing in season 35, Total Madness.
But he has still found some time to connect with fans via social media. In his latest Q&A, he revealed a number of details — including who he would go up against when it comes to Fessy Shafaat and Chris "CT" Tamburello.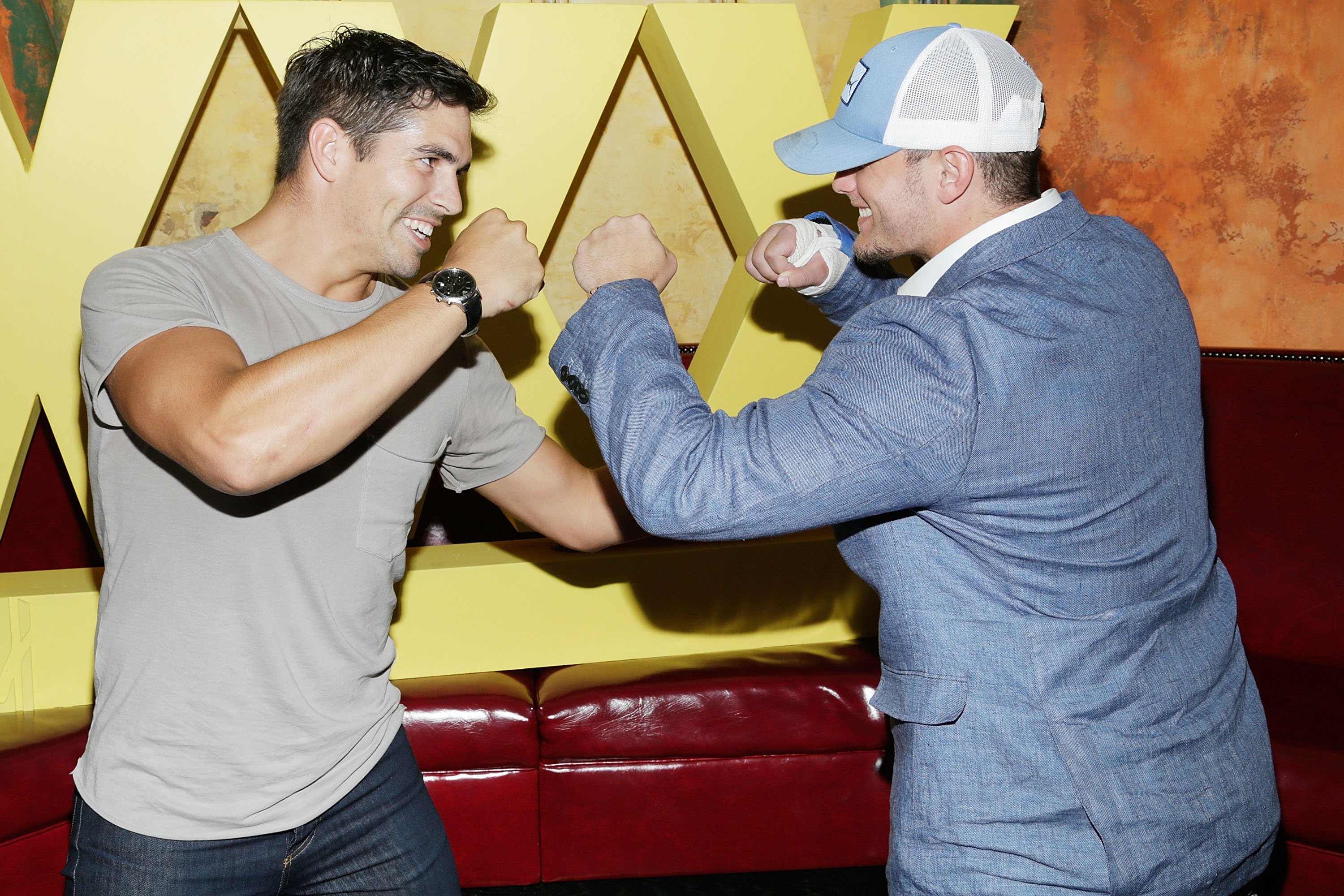 'The Challenge' star reveals his best friends from the show
During his appearances on The Challenge over the years, Jordan has butted heads with a few of his castmates. But he's also made some friends, dated a few co-stars, and even got engaged to one. Jordan told his fans that his best friend from The Challenge is Chris "Swaggy C" Williams.
"Surprisingly, I talk to Swaggy the most," Jordan said. "I stayed really, really in touch with Zach [Nichols] and he keeps everything up to date with he and Jenna, you know they got a baby on the way, so congrats to them."
Jordan almost forgot someone
Jordan also gave a shout out to Frank Sweeney. He says they've always been "really, really close like brothers" even though they "fought like cats and dogs on The Challenge." He also mentioned his "overseas people," including Georgia Harrison, Rogan O'Connor, Joss Mooney, and Kyle Christie.
The Real World alum then joked that he almost "forgot" the one person he is in touch with more than anybody else — his War of the Worlds 2 castmate Turabi "Turbo" Camkiran. As fans know, Turbo hasn't been back to The Challenge since he had drama with Jordan and wanted to fight him that season.
'The Challenge' star says CT Tamburello is 'the scariest dude'
Despite winning the show three times, Jordan has had his share of tough losses. When it comes to his "biggest competitors" in the daily challenges and the "toughest opponents" in the eliminations and the finals, Jordan says that "it takes a different person to win each."
"I think Johnny Bananas is really crafty, and he's been doing it for like longer than I've been alive," Jordan said about the best in daily challenges. "CT [Tamburello] is probably the scariest dude to go against in elimination because he's huge, so if I had to move him, that would be impossible, and he's super smart, so he can do puzzles too."
Jordan Wiseley doesn't see Fessy Shafaat as a threat
During the Total Madness season, Jordan lost to Fessy Shafaat in the Pole Wrestle. However, he still doesn't see Fessy as much of a threat. Jordan says that Fessy would be much easier to go against compared to CT.
"You know what? Still felt confident. I don't feel like he's that big of a threat because he's a dummy. He got a really lucky elimination, so I'm going with CT," Jordan said.
When it comes to the finals game, Jordan says he doesn't think there's anybody else when he's there. But, he says the toughest opponents at that level are "probably Bananas" and Derrick Kosinski.
Who's on Jordan Wiseley's 'Mount Rushmore of The Challenge'?
During his Q&A, Jordan also revealed who he thinks is the best of the best of The Challenge during its 36 seasons. On the women's side, he quickly named Laurel Stucky, Cara Maria Sorbello, Coral Smith, and Paula Meronek.
Jordan says that the male "Mount Rushmore of The Challenge" includes Johnny Bananas, CT, and Wes Bergmann. But instead of naming himself as the fourth, he says he would "put Landon Lueck up there."
Episodes of The Challenge are available on Paramount Plus.