'The Challenge': Jordan Wiseley Has a Surprising Omission When It Comes to the GOAT
The Challenge star Jordan Wiseley took a break from the MTV reality competition after competing in season 35, Total Madness. However, he is still taking the time to connect with his fans on social media.
During a recent Q&A, Jordan talked about who he thinks the best competitors have been over the years. But he had a surprising omission when it comes to The Challenge GOAT.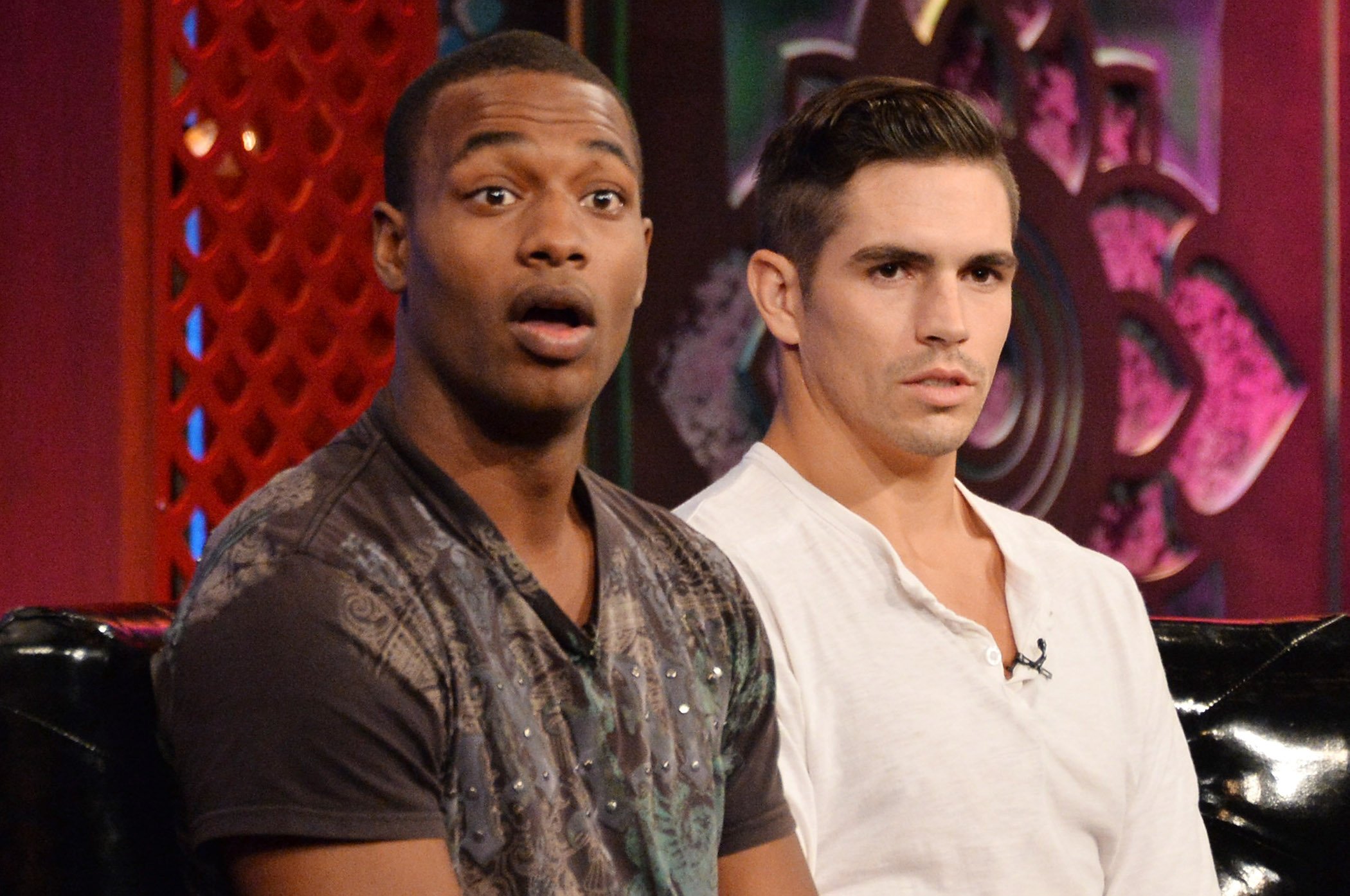 'The Challenge' star says CT Tamburello is scary
Jordan has won The Challenge three times, but he's also had some tough losses. When it comes to the "biggest competitors" and his "toughest opponents" on the show, Jordan says the daily challenges, the eliminations, and the finals aren't the same. He told his fans that "it takes a different person to win each."
"I think Johnny Bananas is really crafty, and he's been doing it for like longer than I've been alive," Jordan said about the best in daily challenges. "CT [Tamburello] is probably the scariest dude to go against in elimination because he's huge, so if I had to move him, that would be impossible, and he's super smart, so he can do puzzles too."
Jordan reveals which co-star he talks to the most
Jordan has definitely butted heads with a few of his castmates over the years. But, he's also made some friends, dated a few co-stars, and even got engaged to one (it didn't last). During his Q&A, he revealed that his best friend from The Challenge is Chris "Swaggy C" Williams.
"Surprisingly, I talk to Swaggy the most," Jordan said. "I stayed really, really in touch with Zach [Nichols] and he keeps everything up to date with he and Jenna, you know they got a baby on the way, so congrats to them."
Jordan Wisely names his 'Mount Rushmore of The Challenge'
When it comes to the best of the best of The Challenge during its 36 seasons, Jordan knows exactly who he would put on the show's "Mount Rushmore." On the women's side, he named Laurel Stucky, Cara Maria Sorbello, Coral Smith, and Paula Meronek.
Laurel won Free Agents after making it to the final in her first four seasons. She has collected a little over $200,000 in prize money during her Challenge career. Cara Maria won two seasons and more than half a million dollars during her 14 seasons on the show. She also appeared in nine finals.
"Now, who paved the way for the tough girls? Coral [Smith]. Coral gets to go up there for sure," Jordan added. His final choice was Paula because she's an "OG" and a "tough cookie."
Jordan had a surprising omission when listing the best male contestants
Jordan says that the male "Mount Rushmore of The Challenge" includes Johnny Bananas, CT, and Wes Bergmann. But instead of naming himself as one of the show's GOATs, Jordan chose Landon Lueck.
"Here's the thing. I wouldn't put me up there. I'd put Landon [Lueck] up there," he shared, despite winning the show three times.
Jordan explained that he's only been on The Challenge for six seasons, and he still could add to his legacy. He chose Landon because he competed in four seasons and won three of them. His final appearance was in Fresh Meat II in 2010.
Jordan Wiseley will return to 'The Challenge'
Since he does want to add to his legacy, Jordan will be back on The Challenge in future seasons. However, he doesn't have a specific time frame for his return. He's also made it clear that he won't go back to the show if his ex-fiancée Tori Deal is part of the cast.
"I'm not going back with Tori," he said during his All Out series. "It's not because like I have a personal vendetta against them, it's just that I know how television works. And not that I can't control [the narrative], but that they can, do and will… And that's my biggest thing. It's not that I want to win this, I was so hurt by the way the Tori and I thing broke apart because, number one thing, it cheapened all of it."
Episodes of The Challenge are available on Paramount+.