'The Challenge': Jordan Wiseley Responds To Tori Deal's Comments About Their Breakup: 'It's News To Me'
'The Challenge 36' star Jordan Wiseley responds to ex fiance Tori Deal's comments about their breakup in a series of Instagram Story clips.
The Challenge stars Jordan Wiseley and Tori Deal got engaged in November 2019 but split a year later after returning from filming season 36. Following the Jan. 6 episode, she appeared on a podcast and gave exclusive details about her breakup, revealing they had a rocky relationship for a while. Jordan responded to her comments in his Instagram Stories.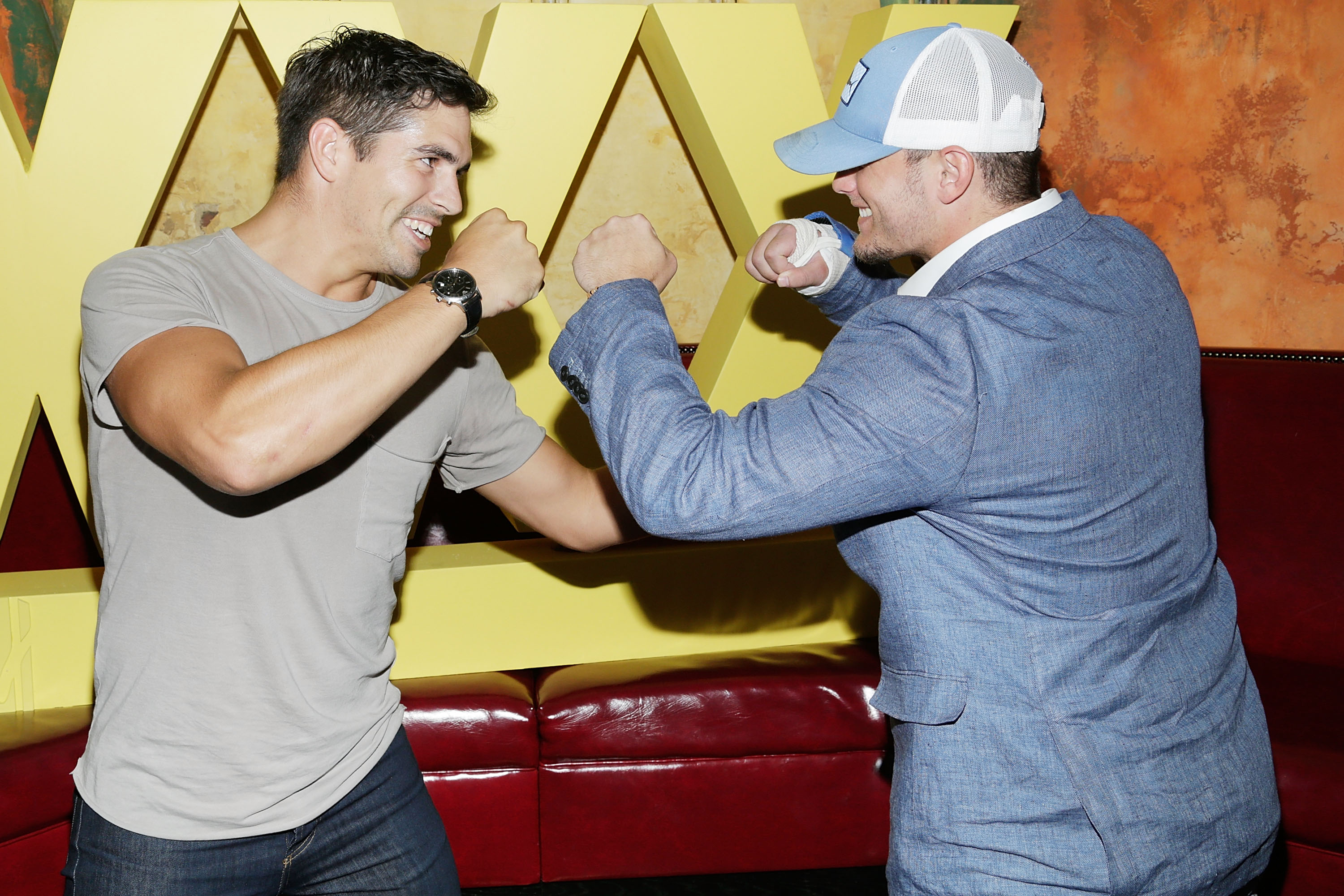 Jordan Wiseley and Tori Deal ended their engagement
After proposing during The Challenge 34: War of the Worlds 2 and returning as a power couple for Total Madness, Tori competed in Double Agents while Jordan Wiseley stayed home.
After filming in Oct. 2020, fans began noticing that she didn't return to the home she shared with Jordan. Even though the two denied breaking up, they eventually announced the split in late November.
Tori explained the two separated due to several "little incidents" that made them realize they aren't compatible. In Jordan's caption, he wrote the pressures of being in a public relationship eventually led to their demise.
Shortly after the couple announced their breakup and around the time Double Agents premiered, viewers claimed they spotted the rumored couple on a Turks and Caicos vacation together. Fessy hasn't acknowledged it, while Tori barely touched on the rumors in The Official Challenge podcast episode, noting she did travel there.
Tori talked about their breakup in podcast
During the Jan. 6. episode of season 36, a segment highlighted a possible romantic relationship between Tori and two-time competitor Fessy Shafaat. In a confessional, he admitted he found her attractive and felt they shared a "genuine connection" but respected her then-relationship.
Other competitors in the house noted they felt Tori and Fessy might have had "something going on," although the two denied it. Before the episode aired, Tori saw a minute-long promotion clip of the segment and denied cheating on Jordan in an Instagram Story post.
Following the episode, she appeared on Chicks in the Office podcast and spoke more in-depth about her breakup. According to Tori, she and Jordan had a rocky relationship for a while and broke up a few times before leaving to film the current season.
She explained they had a tough time during COVID-19 and frequently argued. Even so, Tori insists she still wanted the relationship and "begged him to stay." However, it didn't work out, and she claims they almost immediately broke up after she returned home. 
Jordan responds to her remarks in Instagram Stories
A few hours after the interview made its rounds around the internet, Jordan addressed his ex's remarks on his Instagram. He explained he saw the clip and noted, "it's certainly news to him."
While Jordan didn't clarify which part he found surprising, the three-time champ said he hadn't spoken on their breakup because he considered it "special" and "deep" and something he wanted to keep between them.
Therefore, he called it "so disappointing to see what it's being turned into." He has yet to comment on her rumored relationship with Fessy. However, Fessy has claimed he and Tori aren't dating and doesn't believe they will in the future.
The Challenge 36 airs Wednesdays at 8/7 Central on MTV.