'The Challenge': Jordan Wiseley Says Tori Deal Didn't Cheat but 'Was Definitely a Traitor'
'The Challenge' star Jordan Wiseley says Tori Deal didn't cheat but called her a 'traitor.'
The Challenge alum Jemmye Carroll released a video divulging inside information about Tori Deal and Jordan Wiseley's breakup. While they both have responded to the video and clarified that Tori didn't cheat, Jordan said he felt like she was "definitely a traitor."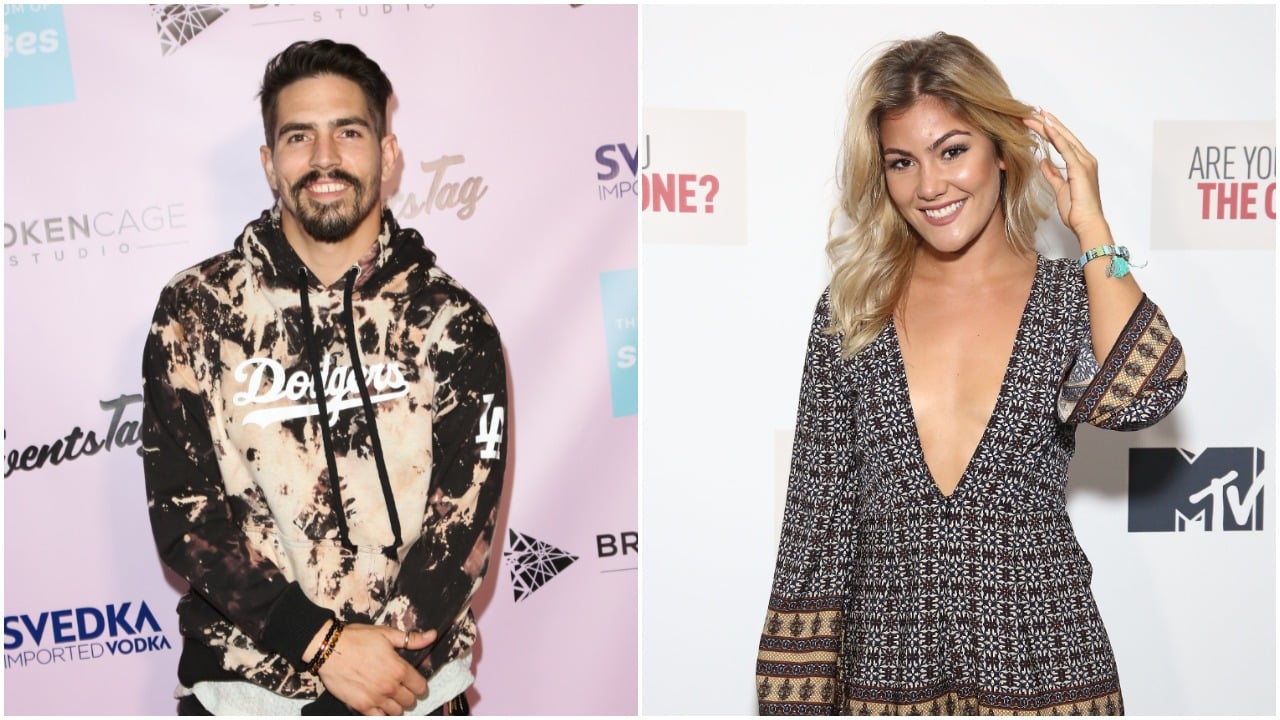 Tori Deal denied cheating on Jordan Wiseley with Fessy Shafaat in response to Jemmye Carroll
In a Dec. 2021 video posted to Patreon, The Challenge alum Jemmye Carroll implied Tori Deal took a trip to Turks and Caicos with newcomer Fessy Shafaat while still engaged to Jordan Wiseley.
Shortly after Jemmye uploaded the video, Tori hopped on Instagram Live to tell her truth. She denied several points the alum made and gave a timeline of her split with Jordan to the now infamous vacation.
According to Tori, he broke up with her shortly after she returned home from filming season 36's Double Agents in Oct. 2020. She pointed out she went on vacation in Dec. 2020, only a week after publicly announcing the split.
Although Tori admitted she isn't "proud" of how she handled the breakup, the veteran maintains she never cheated on her ex-fianceé.
Jordan claimed Tori didn't cheat but called her a 'traitor'
After Tori gave her side of the story, Jordan went live on Instagram, where he admitted to disclosing information about the split to Jemmye. He claimed she "spun a bunch of stuff" and backed Tori's story that she didn't cheat on him.
Instead, the three-time champ referred to it as "very poorly timed." Jordan compared it to singer Olivia Rodrigo's "Traitor," noting that while she might not have cheated, the situation was "really f—— shady." He claimed he specifically told Jemmye that his ex wasn't unfaithful but "definitely a traitor."
After admitting he felt a conversation with a friend was "extorted," Jordan explained why he called it quits. The 32-year-old said he thought the two "needed space" as they were together all the time during the COVID-19 pandemic, so she competed in Double Agents without him.
While he admitted he thought the interactions between her and Fessy on the show "looked real sus," he believed his ex when she told him that nothing inappropriate happened. Jordan also noted he found out about their getaway through social media and implied that the trip officially ended their relationship.
Jemmye said Tori cheated on Jordan with Fessy in a recent video
Before posting the video to subscription-based platform Patreon, the Rivals 2 finalist, teased that she had "tea" about the formerly engaged.
She finally revealed her information in the Dec. 2021 video, starting by implying the two hadn't officially ended their engagement before Tori took off for Turks and Caicos with Fessy. Additionally, she claimed Jordan found out about the trip through social media and confronted Tori about it.
The Challenge alum said the veteran admitted her mistake and wanted to continue working on their relationship, whereas Jordan reportedly refused and kicked her out of the house. Jemmye claimed Tori demanded $5,000 to move out and said Jordan agreed so she would leave as soon as possible.
Tori and Jordan have both denied this claim as well and explained he gave her $3,000 for the furniture she bought for their house. The Challenge 37: Spies, Lies, and Allies airs Wednesdays on MTV.